You've probably heard that gaining international experience makes you a more employable graduate. But did you know Coventry University has its own centre, dedicated to helping you gain access to global opportunities?
In 2015-16 The Centre for Global Engagement (CGE) supported around 12,000 Coventry University students in internationalisation across the world. The centre offers a host of programmes and funding to assist you in becoming a 'global' graduate. You can choose from language classes, studying or working abroad, learning to be a language tutor, international field trips, global research, cultural workshops, Summer Schools, leadership development or work experience in the UK!
Recently we were rated the number one university in the UK for international student mobility – meaning that we provide more opportunities for our students to travel abroad and gain international experience than anyone else! What's more, as a student of Coventry University a lot of all this is extremely cheap, or free!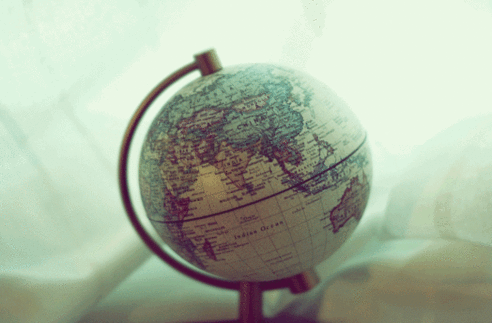 GLP
Some of you may have already heard of the Global Leaders Programme (GLP) – one of our most popular and exciting offerings. As part of the GLP you get to develop your leadership skills for a global career, meet the leaders of major international companies, and visit other countries to see how businesses operate internationally. What's also great about the GLP is that it's available to any student in any year of study (final years, we've got your back!).
Learning a language
Did you know that we also offer one of the most diverse range of language classes in the UK? So whether you've always wanted to study Romanian or fancied trying your hand at Japanese, there is bound to be a Linguae Mundi language course on offer that will interest you.
Want to live in Japan?
Speaking of Japanese, does anyone fancy spending 18 months studying and working in Tokyo?! As a student of Coventry University you could do exactly that with the Daiwa Scholarship – an example of just one of many incredible opportunities that are available. If you do, however, like your home comforts and the thought of over a year away isn't for you, don't worry! There are still plenty of opportunities to gain international experience as part of the Erasmus or Study Abroad programmes. These not only give you the chance to study at one of our many partner universities around the world for 4-10 months, but also the chance to learn about new cultures and perspectives on your subject area.
Language tutors
Even if going abroad to study doesn't appeal to you, you can still become part of the CGE community by joining Linguae Mundi as a language tutor. Teaching other students about your culture and language is a great way to meet new people and enhance your CV at the same time. You can learn more about what this entails by reading our Linguae Mundi guest blog, written by Cedric, one of our German language tutors.
Work Experience
We also help international students to gain UK-based work experience with our UKWEX scheme. Placements can be short-term or long-term, individual or group, and, most importantly, paid (winning!). It seems that employers are increasingly looking for workplace experience these days, so schemes like this are great for getting the experience that will help you get your dream job!
If you're interested in finding out more about the many great opportunities available to you, the CGE are holding a special evening event on Wednesday 30th November where you can discover more about our schemes, speak to members of staff and meet many more like-minded students. You never know, you may just meet your future travel buddy down there! View the full details of this exciting event here.
Want to know more about the type of international experiences you can gain?
Many of you will know Patricia Lund, lecturer in Biosciences. You might not know that since 2014 she has been running a very special work experience trip for Coventry University students…
It's a life changing experience which this year, saw 13 of our HLS students heading out to support community projects in Malawi.
Before I left for Malawi, I thought I was going to make a difference; to help people. But the truth is, Malawi changed me."
– Miriam Rasul, first year Biomedical Science student
Trips like these are an eye-opening way to contrast your life back home with the lives of the people of different communities. There is often financial support available from the Centre for Global Engagement (CGE)  and from your school, so don't worry if you think these kind of experiences are out of your reach.
"I was privileged to visit the Queen Elizabeth and Cure International Hospital in Blantyre. As a healthcare student, being able to compare and contrast the difference in healthcare services will enhance my working in future practice."
– Brónagh Fleming, Occupational Therapy
This year's group of student adventurers participated in a range of community projects at local primary and nursery schools, helped to monitor the state of boreholes in rural villages, made sun-dried bricks for building projects and to top it off: camped overnight in a game park and climbed the challenging Mount Mulanje!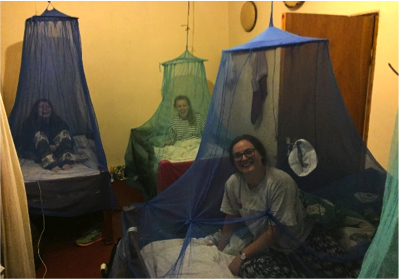 Going to Malawi has been one of the best things I've ever decided to do in my life. The 26 days out there made me realise how fortunate I am for everything that I have. I now understand the importance of smiling even whilst I'm depressed, hungry, or upset, as the people in Malawi do every day, even if they hadn't eaten for days!"
– Fadmine Oztas (final year Biomedical Science student)
If you are interested in having a similar experience, you can send an email to p.lund@coventry.ac.uk.
Comments
comments