It's the same every year. It starts to get a little chillier, you find yourself eating soup more often, the clocks change and then BAM! Hello winter, hello 'Blue Monday'…
Most of us relate this post-Christmas time of year to gloomy days, darker nights and generally feeling a bit fed up. Whether there is any real science behind 'Blue Monday' (the 3rd Monday of every January), or not, there's no denying that there can be a general change in mood at this time of year.
Seasonal affective disorder is perhaps the more scientific route to go down, when it comes to thinking about why some people really struggle with their mental health at this time of year. If you find yourself feeling depressed each day, please consider visiting the University's Medical Centre and Health and Wellbeing centre, where you can find out more about the help available while you are studying with us.
For anyone who is generally feeling less chipper than usual, try following this guide featuring 7 positive steps to wellbeing!
1. Exercise regularly
Exercise releases endorphins, which make us happier, exactly what you'll need as the dark nights draw in. Plus, even if you're not a massive fan of working out, you can think of the gym as a great place to hide away from the miserable weather!
2. Create a happy working space
Tired of sitting around your computer or huddled in the library looking at the grim weather? Why not turn your working area into a happier place? Try putting up photos, drawings, or whatever else you need to keep you smiling and think of good times with friends and family. A positive working environment can make a real difference, especially when you can't see the sun.
3. Plan things to look forward to
No matter what you're interested in, or whatever gets you excited, make sure you do more of these things in the winter, even if it's a bigger effort. By organising your interests you'll have plenty to look forward to if things get you down. You could even try keeping a calendar of what you're looking forward to so you can see things coming, helping the worst of the days pass by without notice.
4. Get a new hobby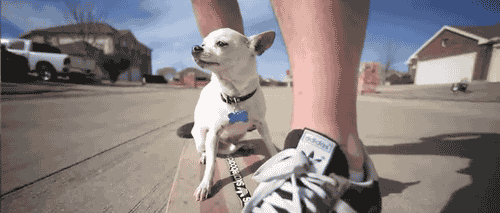 It's always good to learn something new, so if the cold weather has you fearful of the outside world, why not try a new hobby? Whether it's fine-tuning your baking skills, picking up a musical instrument or taking on the wonderful world of blogging, a new hobby to focus your attention on can help the grim days fly by. Even better, hobbies improve your CV and can help you to make new friends and impress your current ones too.
5. Don't stop going outside…
There's something strangely satisfying about the frosty air in the winter, the crispness, the chill that washes over your lungs. You shouldn't take that for granted. It's still important that you get a good dose of fresh air on a daily basis during the winter. No one should be kept indoors all day and once you get into a routine of a brisk walk or gentle jog, you'll actually find it's really refreshing. And it's also worth noting, Coventry can be quite an amazing sight on the brighter days!
6. Balance your sleep
Yep we know we harp on about sleep every time we decide to dish out advice, but there are few things better for the old body and mind than a great night's sleep. Getting your routine down is most likely not at the top of your priority list right now, but we urge you: take care of yourselves! Get enough sleep at the same sort of time each night and your world will seem brighter this winter!
7. Help others
There's nothing quite like giving back and getting involved with a community. If you're not sure of what you could do to help out, read UnCOVered's 'How to help others this winter' blog for some manageable ideas. Giving something back is doubly rewarding, as you'll be helping those around you and it turn, feel fantastic about yourself!
Whichever method works best for you, stick to it and don't let the drearier days give you the blues. After all, nothing lasts forever and before we all know it we'll all be digging out our little shorts and big sunglasses once again.
Comments
comments