"Stress? ….Stress?! You don't know the meaning of stress!"
Exam season is approaching, you can smell it in the air! As it's Stress Awareness Month in April, it feels like the world is telling us it's time to brush up on our stress management skills. Here are some suggestions for saying "see yaaa" to stress… *Thinkcalmthoughts.Thinkcalmthoughts*…
1. Find your zone and never leave it again (apart from for food and stuff)
Whether you work best in the middle of a quiet park, on your Grandma's sofa, or at your tidy desk; get comfortable and focus on what you're trying to complete. Don't work in your bedroom, you'll sleep better at night if you separate your work and sleep spaces.
2. Unless you're studying sports or something similar,  you probably haven't done much running around lately!
Get out and stretch your legs, because it's been scientifically proven that exercise is one of the best forms of stress relief, something we all need while studying.
3. It might seem like a silly point but BREATHE
If you feel you're getting overwhelmed, or you're just too enraged by the unnecessarily large words used in the book you're reading, just get away from your desk and take a breather. It makes sense, do you really think you'll be able to focus with steam coming out of your ears?!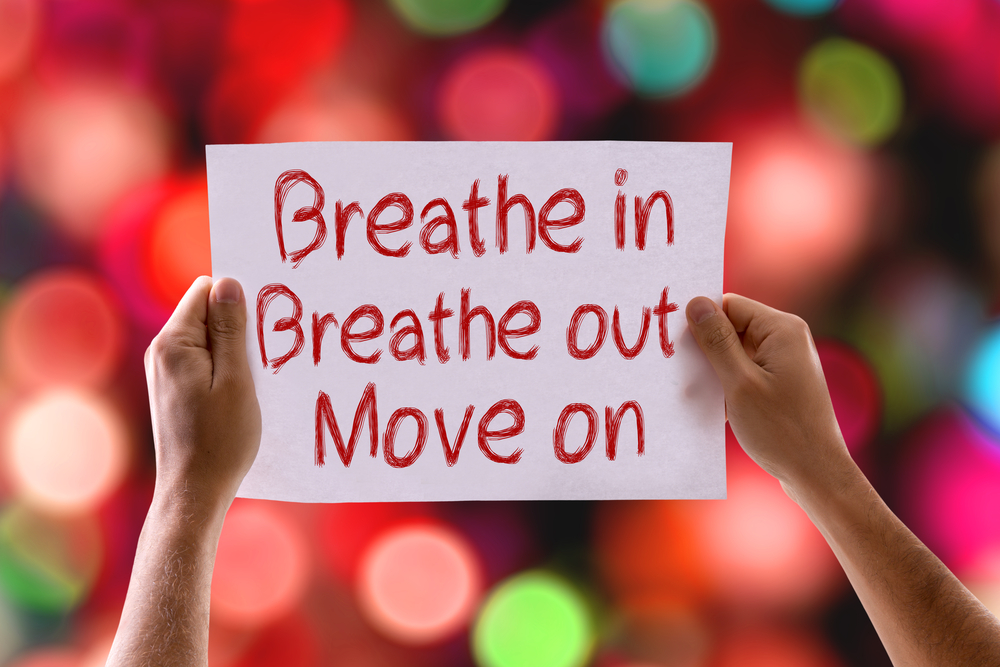 4. Swerve the temptation to give in to stimulants
Whether it's cigarettes, alcohol or energy drinks – in the long run none of these vices will aid you in your studies. Make sure you drink plenty of water instead, and take intermittent breaks to remain fresh and focused.
5.  When you've reached a milestone, treat yourself!
Whatever the treat may be, just make sure you feel rewarded and motivated to continue working. This is also works wonders if you're postponing purchasing or attending something until after your exam/dissertation period. Knowing there's an ultimate reward in sight will spur you on.
The list could go on and on, but following some of these tips could mean you're equipped to complete your work in a more efficient, calm and ultimately successful way.
One of the most important things to remember – whether you've started your revision 3 months or 3 minutes before exams season starts – is there is life after exams! Nothing you write down, draw, paint or print in that exam will ruin your life, nothing's going to kill you and it certainly won't mean you've ruined everything. Although it may sound a cliché, as long as you know in yourself that you did everything you could to succeed, then that's all that matters.
Comments
comments