Need that little extra push, support from our Senior Business Leaders proved to be a big hit! Once again students were invited with the opportunity to get involved in being mentored by a senior business leader during their final year of study. The programme launched on Thursday 19th October and provided final year students with a great networking opportunity to help in shaping their future careers.
The collaboration with the Employability Support Team from the Faculty of Business and Law and the Institute of Directors' provided students with fantastic experience to work alongside Senior Business Leaders, gaining a first-hand insight into preparing for the great world of work, developing their skills with on-going support and leadership. What better mentors could you ask for?!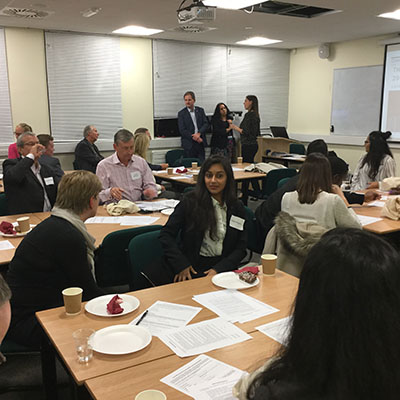 Proven to be a great success, at this event, 23 mentors and mentees received a briefing, were paired up, and then had their first introductory meeting. Participants of the scheme were also encouraged to meet up informally on a monthly basis, and to attend three further evening events during the year. The scheme will conclude with a fantastic celebration event in May 2018 which you wouldn't want to miss!
Comments
comments