Coventry University have partnered with a Lancashire-based environmental company to help increase the amount of wildlife and environmentally-friendly areas in urban areas.
SEL Environmental have entered into a Knowledge Transfer Partnership (KTP) with the University's Centre for Agroecology and Water Resilience (CAWR), to deliver the benefits of green space and wildlife friendly habitats into the heart of urban areas. This will be done by new environmentally friendly roof designs and material composition resulting in measurable benefits to the local ecology.
SEL Environmental is a specialist provider of sustainable drainage, rain water management and contaminated land remediation systems within the UK building, civil engineering and sports sectors. The company work closely with architects, engineers, and developers to promote best practice, leading to project specification for SEL products and systems.
The CAWR academic team supporting the KTP project comprises of Dr Steve Coupe and Dr Liz Trenchard. Dr Coupe said: "We are delighted to have secured funding for this exciting KTP project.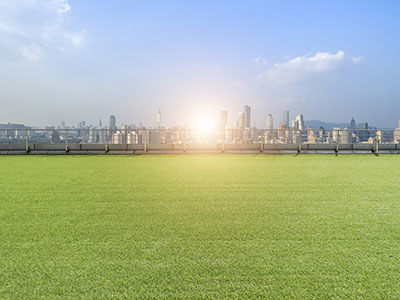 Our knowledge and expertise here at the University will complement SEL's and together we are aiming to realise the potential for green roofs to create new urban habitat, thereby enhancing local ecological diversity. SEL are already a UK Market Leader in sustainable drainage systems, and we hope this project will also help establish the company as a leader in ecological design principles."
Knowledge Transfer Partnerships are part-funded by Innovate UK, and are designed to help companies improve their competitiveness and productivity through the better use of knowledge, technology and skills. This is achieved by working in partnership with a university and graduate project manager, leading to increases in profitability and growth for the business.
For more information on Knowledge Transfer Partnerships or our wider Knowledge Exchange offering and how it could benefit your business, please visit www.coventry.ac.uk/knowledge-exchange or you can contact the team by calling+44 (0) 24 7615 8258  or emailing knowledgeexchange@coventry.ac.uk.