Written by Adam Layland, Senior Lecturer in Leadership and Management for the Coventry and Warwickshire Business Festival 2018.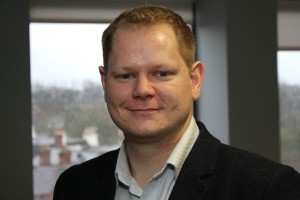 Throughout the ages we have often looked up to our leaders – why? Some organisations have worked very hard to change cultures from a 'them' and 'us' mentality but this can still exist in a lot of businesses. The gap in some places has widened, yet other businesses have been able to align their workforce. The challenge is differentiating between leadership and management. They are not the same, they are not coupled together. Leaders can emerge who are not managers and more often than not, managers are not leaders. This has a huge affect on workforce productivity and major organisations who have changed this paradigm are reaping the benefits now, but this change is lengthy and in the most successful cases has taken over a decade.
So how can we tackle productivity and wellbeing issues quicker? An emerging concept of distributed leadership is beginning to highlight the possibilities. The concept takes away traditional hierarchical structures where we believe leadership is and instead it empowers people to autonomously take on leadership responsibilities. There are three areas of distributed leadership: collaborative, collective and co-ordinated distribution (Armstrong and Laschinger 2006). Whilst each is somewhat a different type of distributed leadership they all have a commonality to transform teams so that they have shared visions and strategies in a multi-layered fashion. You may argue that this is simply leadership, but what distributed leadership offers is de-centralised leadership which is shared across the workforce both formally and informally. This has the possibility to empower workforces to be more productive. With staff feeling responsible for their actions and tasks and knowing what element of their contribution adds value to the end product or service, their productivity will increase.
If you empower staff to make decisions that affect their job role and trust them to do what's right – they will do you proud! Moreover this has a positive impact on their health; they will feel less stressed, more engaged and overall happier. We know from many years of research that happy staff are more productive and provide a better service to customers. Imagine if you could expedite a better service, giving you a clear return on investment, by developing a distributed leadership model in your organisation. Come along to our Business Breakfast on 20th November to find out more on how you can implement distributed leadership to improve the health and wellbeing of your workforce.
---
References:
Armstrong. K & Laschinger H (2006) Structural Empowerment, Magnet Hospital
Characteristics, and Patient Safety Culture: Making the Link, Journal Nursing Care Quality, 21 (2), 124-132.