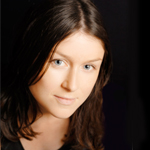 Guest post by Dr Emma Meehan
I spent just over four weeks undertaking research collaboration with Brenton Surgenor, senior lecturer in dance at Hong Kong Academy of Performing Arts and Rainbow Ho, Director of the Centre on Behavioural Research at Hong Kong University. My research explored movement practices that incorporate self-reflection and body-mind integration to develop a case study on what we describe as 'somatic approaches' in Hong Kong. The Centre for Dance Research at Coventry University has expertise in these methods, running the Dance and Somatic Practices Journal which is published in English and translated into Mandarin by Intellect Press. However, there is a gap in the field to understand what is being written in Chinese languages about somatic approaches to dance training and performance. There is also a need for more article submissions to the journal from Asia in general, especially considering that somatic approaches have often drawn on non-Western movement forms.
Hong Kong hosts a unique blend of Eastern and Western philosophies with the coming together of cultures and languages – all of which make somatic dance investigation and practice all the richer and more challenging. My research collaborators, Surgenor and Ho, are dance professionals and educators. Surgenor works specifically in dance education through somatic practices; while Ho works with dance movement therapy in health contexts. During the research visit, I focused on the development of a case study examining somatic practices in dance training and performance in Hong Kong and; and an exploration of the interrelationship between therapeutic and artistic elements of somatic practices in dealing with health and wellbeing issues.
My research activities included studio- and library- based research, interviews, participant observation of classes, workshop facilitation and general cultural immersion in the field. I also met and interviewed many somatic practitioners who work in the performing arts in Hong Kong, combining different approaches including Body Mind Centering, Gyrokinesis, Gyrontonic, Feldenkrais, Skinner Releasing and non-western forms such as Yoga, Tai Chi, and Qigong. During my participant observation of somatic-based dance classes at the Academy of Performing Arts, I observed the response of students from different cultural backgrounds (Hong Kong, Mainland China, Philippines, Singapore), levels (Diploma, BFA and MFA students) and disciplines (theatre/dance) to somatic practices.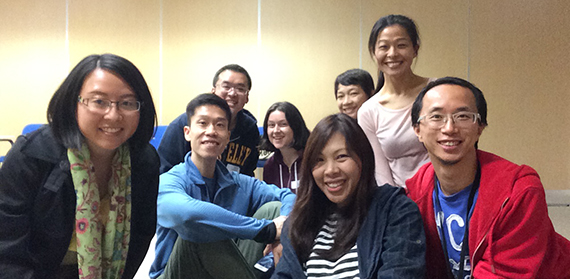 I was also invited to facilitate workshops for MFA dance students at the Academy of Performing Arts and MA Expressive Arts Therapies students at Hong Kong University. This offered me opportunities to explore somatic approaches to teaching students who have English as a second language, although somatic approaches are often facilitated through language. I devised teaching strategies including the use of simple language, demonstration/modelling, touch, peer observation and discussion, visual materials/imagery, and objects.
Some key themes that emerged during my research and which I plan to investigate further include:
How can we maintain integrity and exchange in the research process between East and West on somatic movement practices?
How do you translate the word 'somatic' into Mandarin/Cantonese? How do you translate concepts from Tai Chi and Qigong into English?
What are the connections between mindfulness and somatic practices in contributing to health and wellbeing?
How can somatic approaches be integrated into dance training with the aims of developing technical capacity and valuing different kinds of bodies/movement?
There are many avenues in which I see the research developing, though it is clear that much further research is needed in the future. However, I plan to create a journal publication with my research collaborators and also to propose a bilingual English-Mandarin issue of the Journal of Dance and Somatic Practices on somatic practices in Chinese speaking cultures.
Comments
comments