by Zimu Xu – International Centre for Transformational Entrepreneurship ICTE
Coventry University funds one place for a postgraduate researcher to attend the annual Cumberland lodge conference. The focus of the conference is to support PGRs to think about their next steps after completing their research degree. This year Zimu Xu applied and was selected to attend the 2018 Cumberland Lodge "Life Beyond PhD" 2018 Conference. Please read below of Zimu's reflections on the experience. 
I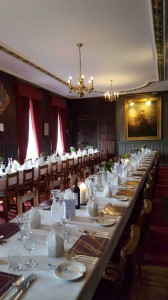 knew it would be a very different and exciting 5-day stay before I arrived at Cumberland Lodge for the "Life Beyond the PhD" 2018 Conference. And it turn out great! To start with, you don't often get the opportunity to live in a 17th century country house in Windsor Great Park and be looked after all day long with great breakfast, lunch and dinner. The venue was beautiful with many historical touches, the current patron of the Lodge is the Queen.
This location was used in the film The King's Speech.
The five day programme was packed with various talks and activities such as self-leadership for researchers, speaking and writing techniques for impact and public engagement. Broad and varying views on academia were shared with an audience from diverse backgrounds. There were topics that I had never seriously thought about, such as mental health. The rising awareness of this issue will help to support PGRs.
The talk on techniques for impact was very useful, not only for conducting research, but also on how to maximise research impact. Other than some very useful tips, the speaker also theorized on things you might already know or have implemented before and formed a much more structured understanding, such as the use of Nonviolent Communication for research
The talk on public engagement initiated thought about research impact and how to broaden your views. The activity of delivering a 5 minute presentation in front of a multi-disciplinary audience forced us to use concise, clear and jargon-free language, which all linked up to allow you to better share your research and make an impact.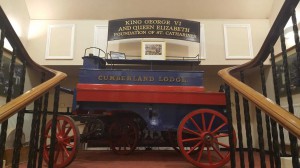 There was an activity on pitching an interdisciplinary research proposal. It gave a flavour of what you might expect from working on an interdisciplinary project and provided tips and best practice ideas on pitching a research proposal to maximise the chances of successes. It
is something particularly relevant for a research-led academic career where funding application is an important part of the job.
The drop-in CV and career advice session was also very useful and helped me look at the situation from different perspectives. For instance, during a talk, the speaker discussed some main qualities gained through the PhD journey: completed finisher, attention to detail and hard working under pressure. It reminded me that it is about how to uncover the skills and qualities you have already acquired and package them appropriately for landing a job.
Another important part of the conference was interacting with fellow attendees from different disciplines, countries, universities and backgrounds. One of most memorable experiences for me was the one-hour long walk from the lodge to Windsor Castle where I saw hundreds of deer in the royal park running across the road just a few yards in front of me. It was a great experience not only because all the skills and knowledge acquired are useful for future career and personal development, but also the friendships established.
Inspired by Zimu experience at Cumberland Lodge? We will be offering to fund one PGR to attend the 2019 conference, further information will be shared on this in 2019, via the weekly newsletter.
Comments
comments