Get growing: Shutterstock
Guest post by Professor Beth Grunfeld and Pernille Woods, Centre for Technology Enabled Health Research
As we make our way into the month of November and are heralded with the sight of men proudly brandishing their Movember moustaches, it is important that we remember the serious message behind the fun facial hair.
The Movember campaign originated to increase support and research into men's health, with the specific aims of raising awareness, and funding research, into the often silent issues that commonly affect men. These include mental health issues and suicide prevention, testicular cancer and prostate cancer.
Prostate cancer is the most commonly diagnosed cancer in men in the UK with over 47,000 new cases each year in the UK – that is about 130 men receiving a diagnosis of prostate cancer each and every day.
The Movember Foundation teamed up with Prostate Cancer UK in 2007, and through fundraising they have invested £21 million pounds into Prostate Cancer UK initiatives and services between 2012 and 2015 alone. This important work has focused on providing improved information about the disease as well as telephone helplines and online communities to support men with a diagnosis of prostate cancer. Prostate Cancer UK have also funded on-going research into treatments for prostate cancer to improve outcomes, reduce side effects and promote a good quality of life. The importance of this work becomes even clearer when we consider that every hour one man dies from prostate cancer in the UK (over 10,800 men every year) and currently in the UK there are over 330,000 men living with or beyond a diagnosis of prostate cancer.
One such research project funded by Prostate Cancer UK, known as the CogCan project, is investigating one of the potential side-effects of androgen deprivation therapy (ADT – a type of treatment for prostate cancer, sometimes known as hormone therapy). The study aims to better understand why thinking skills (such as memory and planning skills) may change after taking hormone therapy, and what factors may decrease or increase someone's risk of experiencing cognitive changes. The CogCan project examines the relationship between ADT and thinking skills by comparing brain scans and cognitive assessments (which test various aspects of thinking skills) taken before the start of treatment and again after treatment, to map changes that men may experience. Information about potential risk factors will be collected at the start of the study to identify which factors make men more or less likely to experience changes in thinking skills when receiving ADT.
By providing this information we hope that the project will offer men and healthcare professionals with vital information to make the best decisions about treatment, which are based on scientific evidence. It will also allow us to develop specific interventions to minimise the impact of any decline in those men who are most at risk, for example through strategies to support memory abilities.
So, while moustaches are being grown and money is being raised, research will continue with the aim of furthering our understanding of diseases such as prostate cancer and improving men's health. Well done to those who have already been involved, and have inspired others to make a move or to grow a mo for Movember!
Find out more about the CogCan project.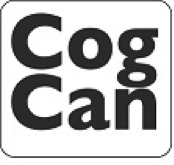 Comments
comments