Guest post by Professor Beth Grunfeld, Executive Director of the Centre for Technology Enabled Health Research and Lauren Schumacher, WorkPlan Research Assistant
By 2030 it is estimated that there will be 4 million people living with cancer in the UK.
The reasons why people develop cancer are complex; they can be linked to the behaviours we undertake such as smoking, dietary choices and lack of physical activity, however the chance of developing cancer can also be linked to genetics and to the environment in which we live and work. Despite this complex pattern of risk factors what most people are aware of is that cancer rates are increasing. Yet, as a consequence of the great strides that the medical field has made in preventing, detecting, and treating cancer, and ultimately saving lives, more people in the UK are also surviving cancer.
Out of the over 100,000 people of working-age who receive a diagnosis of cancer each year in the UK, many cancer survivors will need or wish to return to work following their treatment. In addition to the obvious financial implications, cancer survivors have often reported that returning to work is integral to them resuming a sense of normal life[1]. Being in work is also an important factor for quality of life; being out of work is thought to be linked to poorer physical and mental health.
Although it may seem early, some people will already be thinking about returning to work within the first few weeks of cancer treatment. However, other patients report apprehensions about returning to work, related to concerns about the ongoing treatments they are receiving or to do with their level of physical fitness and how they will manage being back at work.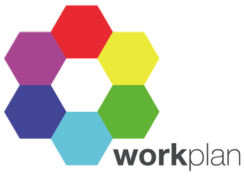 Interestingly research has shown that companies tend to be more pessimistic than cancer survivors about the way in which cancer and its treatments will impact on an employee's ability to work following cancer[2]. Although companies do aim to be supportive of staff returning to work, cancer survivors are often not aware of the support services available to them, and may feel that there is poor communication with their employer during this time.
In order to explore how best to support cancer survivors who want to return to work, Coventry University is undertaking a research trial aimed at addressing the challenges of returning to work. Using data collected through questionnaires and interviews with hundreds of cancer patients, the team has developed a package to support cancer survivors during their return to work. The support package (known as WorkPlan) is based around a booklet of activities and resources that patients will work through over a four week period, which will help them to think about and plan around the ways in which their cancer and treatment might affect them in the workplace.
Returning to work after cancer is a choice and not everyone will return to work; the aim of this study is to support people to return to work when they are ready. This intervention will encourage cancer survivors to make decisions about work that are best for them and provide valuable support during their journey.
[1] Rasmussen, D, M., Elverdam, B. The meaning of work and working life after cancer: an interview study. Psychooncology. 2008 Dec;17(12):1232-8. doi:10.1002/pon.1354.
[2] Grunfeld, E, A., Low, E., Cooper, A, F. Cancer survivors' and employers' perceptions of working following cancer treatment. Occup Med (Lond). 2010 Dec;60(8):611-7. doi: 10.1093/occmed/kqq143
Comments
comments