The Equality and Diversity team at Coventry University are looking for nominations for this year's awards. These awards celebrate achievements from staff and students in this area. We caught up with the Equality and Diversity Officer Lorna Carson, to find out more…

Who are the Equality and Diversity team?
The Equality and Diversity office opened in 2002, it is run by Sarah Lewis and myself. We are committed to ensuring that equality, dignity and respect are all present across campus.
Where/How should a student report any sign of inequality on campus?
There are numerous other ways of reporting these to us. Students can drop us an email at equality.per@coventry.ac.uk and we can arrange to meet up or speak via telephone if necessary. They can visit the Students' Union Advice Center (SUAC) or the Spirituality and Faith Centre.  Support is also offered by the Disability and Welfare Team, and the Learning Support Coordinators, amongst other support services.
Students can also approach one of the Dignity and Respect Advisers on campus for any confidential advice. These advisors are employees of the University, from a variety of faculties and services – excluding HR. They voluntarily undertake the role and are only selected after completing training to equip them with the necessary skills. A list of trained advisors is published on the student portal.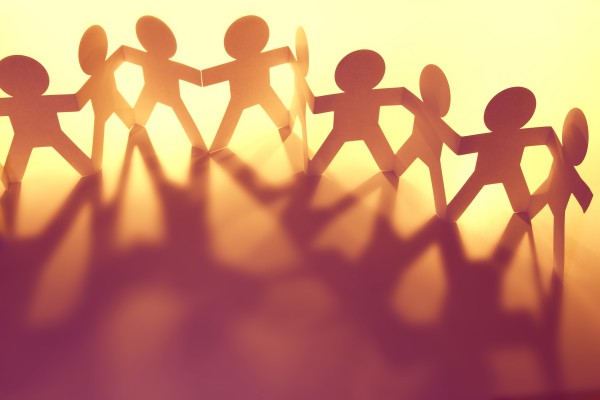 About the awards
The Equality & Diversity Team at Coventry University is looking for nominations for this year's awards. The awards celebrate staff and student achievements and work in this important area.  Four awards will be presented:
Award One: for a CU student/team who has advanced equality and diversity as part of their course, including research

Award Two: for a member / team of staff at CU whose substantive role is not equality-related but who nevertheless has advanced equality and diversity in their work

Award Three: for a student who has supported equality and diversity as a volunteer, either within or external to CU

Award Four: for a member of staff who has supported equality and diversity as a volunteer either within or external to CU.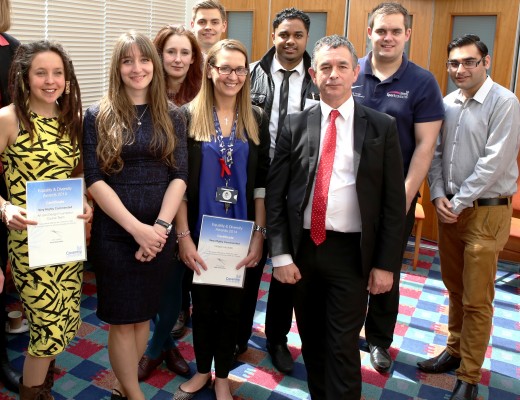 Can you provide an example of a good candidate for the awards?
In June 2013,  Architectures IDP began to redevelop a Dementia care home, Eric Williams House. Once is had been refurbished, the home would be used as a 'live case study' to demonstrate how good design can influence and improve the residents' environment.
IDP decided to run a competition amongst Coventry University Graphic Design students, challenging them to create designs for two different areas.They had to design and construct Dementia-friendly visual solutions for two areas; a main corridor, and a café area. The design spec required that the rooms have the potential to provoke recall and dialogue.
The Eric Williams House now boasts a new interior design, incorporating the dementia-friendly principles of contrasting colours and clear signs to aid orientation.  The winning designs included a 50s-theme for the café and a 'memory lane' concept for the corridor. Display boxes were placed outside residents' rooms, these will contain objects, such as family photographs, which are important to the room's current resident

How to nominate:
If this story reminds you of someone, or a specific team, that you think have made a real difference in Equality and/or Diversity, then get nominating!! Equally, don't be shy, perhaps you are proud of your work and would like to be considered… self-nominations are also welcome.
Nominations must be made on the correct form – either on-line or by using the Word version
If you would like to discuss these awards, please contact Sarah Lewis or Lorna Carson on x657148.
Nominations must be received by 10 April.
Awards will be presented mid May at a Celebration Event.
Comments
comments