Smart searching and systematic research will determine whether your coursework gets you the grade, or costs you lots of extra time and last minute stress.
From those of you writing your first academic essay to those writing your dissertation, our tips on researching academic literature have got you covered.
You will always need to include a good number of academic references in your work. However, the amount will vary from subject to subject and it is much more about quality and the way you use the references, rather than how many there are.
Still, as a rough guide, aim for around 10 references per 1000 words. I know – it might seem a lot at first, but follow our tips and you'll soon find your reference list growing!
#1. Locate
Start your smart searching by clicking on 'Subject Resources' in Coventry University's Locate service. Simply choose the subject that you are looking for and it will suggest a list of academic databases and websites that you can search further. Easy!
When searching within a particular database, you can filter the results by publication date, publisher, company and geographical area. Once you have the list of results, remember to read the summary details first, so you will know whether it's really worth trawling through the full article. If you do find the document helpful you might want to save it. Rename it to include the name of author and the publishing details. Saving files sensibly will also help you in the future when you come to check your reference list. Thank us later!
#2. Google Advanced Search
After you have typed your search term into Google, if there are too many results or you don't see the ones you need, then it's time to use Advanced Search. Click the option for Advanced Search, beside the normal search box.
You'll be presented with a list of questions, as shown below. Once you have completed them, simply click 'advanced search' for more specific results – TaaDaa!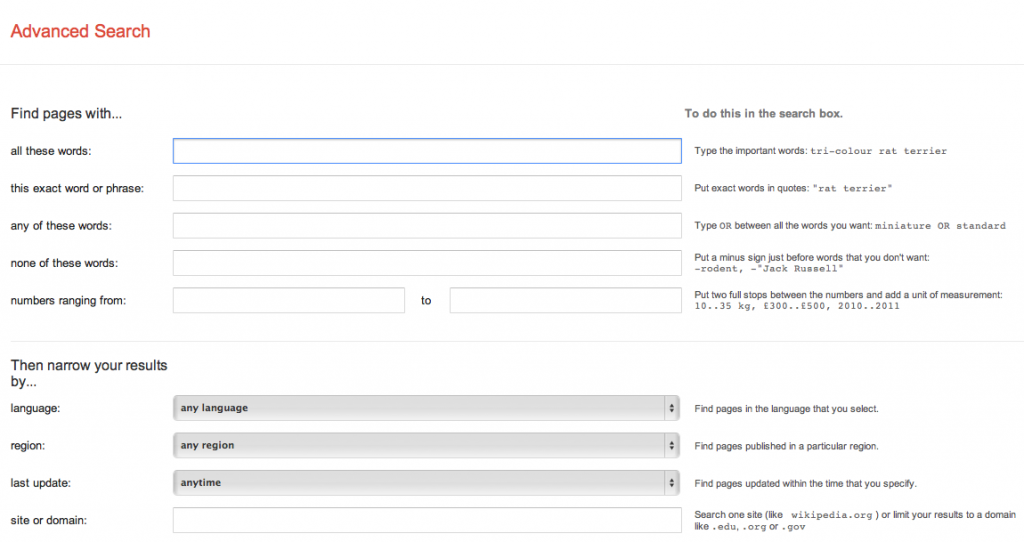 #3. Google Scholar
Google Scholar is a useful search engine tool for academic purposes, and because it's made by Google it makes Smart Searching really easy.
Google Scholar provides a simple way to broadly search for scholarly literature. You can search across many disciplines and sources: articles, theses, books, abstracts and court opinions, from academic publishers, professional societies, online repositories, universities and other web sites.
The best way to use Google Scholar is to use 'search operators'. These are words that can be added to searches to help narrow down the results. Remember, don't add any spaces between the operator word and your search term.
Author:name will work, Author: name won't.
Let's explain with this example: You are researching an article called Green Marketing, written by Mark Hackman somewhere between 2008 and 2010
You could search by author:
Author:Mark Hackman
You can also search for specific file type of documents:
File type:pdf green marketing
Or information on a specific website:
Sitename:guardian.co.uk
Or quickly look at the definition of a term:
Definition:greenmarketing
You may want the term be included in the title:
Intitle:greenmarketing
Or search for related topics (synonyms):
~greenmarketing
 #4. Referencing: Made Easy
Coventry University provide a guide on how to Harvard reference, but there is also a free tool to help you on your way.
You can visit Cite Me to generate a reference list in your desired style.The images below shows 3 simple steps to create a reference  list using 'Coventry University Harvard Style'.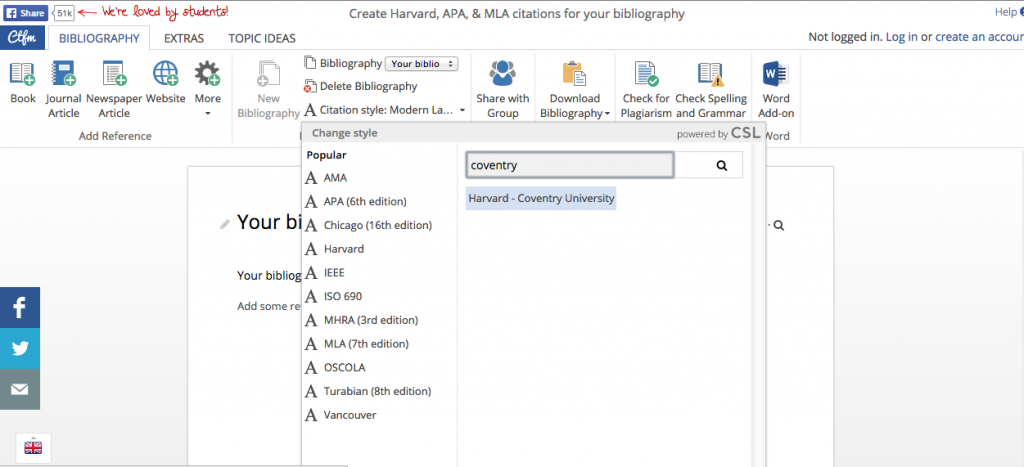 #5. Subject Librarians
Did you know that Coventry University has a team of knowledgeable and enthusiastic subject librarians, who are willing to help you find relevant reading materials for your research? You can find their contact details here: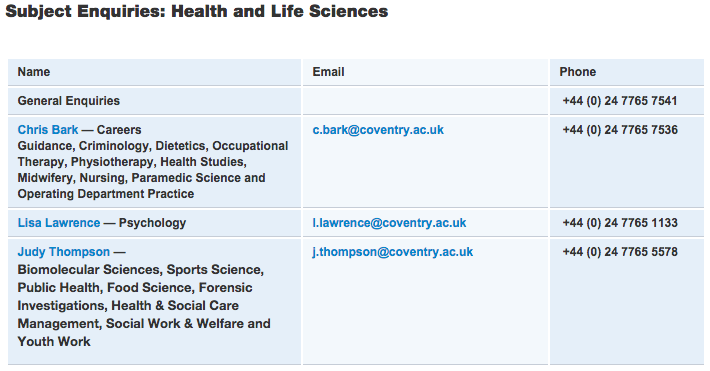 You can book an appointment with your subject librarian online here, and you can book yourself onto various academic study skills workshops through our CASP (Coventry Academic Skills Programme) here.
Happy Searching!
Comments
comments