…and most prepared! Just because you've packed the car with a brand new set of tea-towels, a stack of pot noodles and a jazzy mini fridge doesn't mean it's all smooth sailing in a student kitchen from here on out.
When leaving home, the one thing that most new students forget is that they'll need to have some basic life skills to get by, including knowing how to cook.  Now although this may seem like an obvious piece of information, you'd be extremely surprised by some of the things you'll hear from new flat-mates when they encounter the kitchen: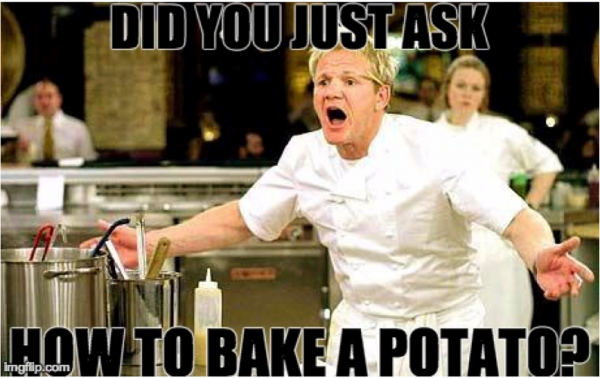 However prepared you think you are, there's always something that you forget. Whatever you do, don't leave your kitchen literacy skills at home. There is nothing more frustrating than a housemate who needs help buttering their bread because they've always had someone else do it.
Believe me, burning toast on your first day after proclaiming, "I went for toast because it's the easiest option" is pretty embarrassing, and those famous last words will haunt you for the next three years.
So before you get all excited and unpack your new utensils in the kitchen, in full view of your flat mates, make sure you actually know what everything is! Finding out that you're not as kitchen literate as you once thought can leave you feeling pretty useless, and a bit hungry as well.
Life on the outside isn't easy, and it'll be a whole lot worse if you keep eating microwaveable meals because you're too incompetent to scramble some eggs. The first time you try to cook in your own kitchen, it'll feel like the beginning of the Hunger Games. You won't know where to go or what to grab first, but you'll try hard anyway.
It's not only your level of utensil knowledge that's important, what about how to clean the kitchen? Or what you need to buy? Or what to use to clean certain surfaces? Why is that light fixture hanging down from the cooker hood? And last but not least, what do you do when the freezer stops working and your £80 shop begins to slowly defrost on you?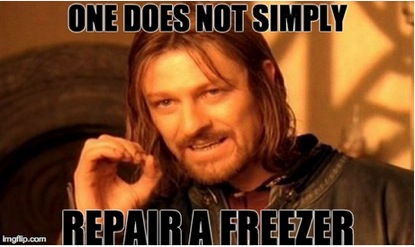 I suggest you have a sit down with the chef of your family and ask them to tell you everything there is to know about a kitchen. Cook as many meals as you can at home between now and September, and learn how to clean up after yourself.
However, help is at hand! Here are our favorite websites for easy recipes and cleaning tips:
May the odds be ever in your flavour. (sorry)
Bbc Good Food – Easy to make recipes from breakfasts to puddings.
Yummly – Recipes made by users from around the world…YUM!
Hello Fresh – High quality ingredients delivered fresh to your door (Great service if you've got a little bit of extra money.)
Comments
comments