It's that time of year again! The sun is out *chuckles* and we're stuck with that difficult decision of whether to carry an umbrella with our sun cream, just in case. The days are long and the nights are full of good food, drink and meaningful hazy conversations…
One of the best things about this glorious period is the wealth of colourful, tongue-tingling summer treats that adorn the shelves of each and every supermarket during the Summer period.
Although this is the time where most people are trying to be good with their eating so they can have a 'summer body', we're slightly more inclined to the 'treat yourself' attitude. It's the only time when ice creams are 'in season' for goodness sake!
With that in mind, we've decided that you shouldn't have to waste time searching for new delicacies, instead we've done all the hard work for you! Now you can just sit back, relax and enjoy whatever takes your fancy…just make sure you have a break before tackling each snack!
1. Homemade Ice Cream Sandwich

These little beauties are an absolute breeze to make, look fantastic and taste even better! The best thing about them is because they're 'homemade', you can add whatever ingredients take your fancy. Call us old fashioned but we've gone for the ever-so-traditional vanilla ice cream and chocolate chip combination. The classics are sometimes the best! But that's not to say you can't jazz it up with a strawberry-cheesecake-white-chocolate-cookie-sandwich topped with hundreds and thousands, does it?! Enjoy…
2. Super Refreshing Limonana
Traditionally a delicious Middle Eastern drink to quench your thirst, Limonana is a simple mix of fresh lemons, mint, ice and a little sugar water (that's the only unhealthy bit, I swear!). But from these simple ingredients comes this amazingly refreshing drink suitable for any occasion. If you fancy making it this weekend, here's how:
Heat a little water (1 cup) and a good helping of sugar (the more you add the sweeter it'll be) in a saucepan until the sugar has fully dissolved.
Blend the sugar water, ice, lemon juice, mint leaves and half a cup of water together and you're done.
S Don't forget to pour it in a glass/cup/vase …anything vaguely cup-shaped you can drink out of really!
3. Eat 'n' get Messy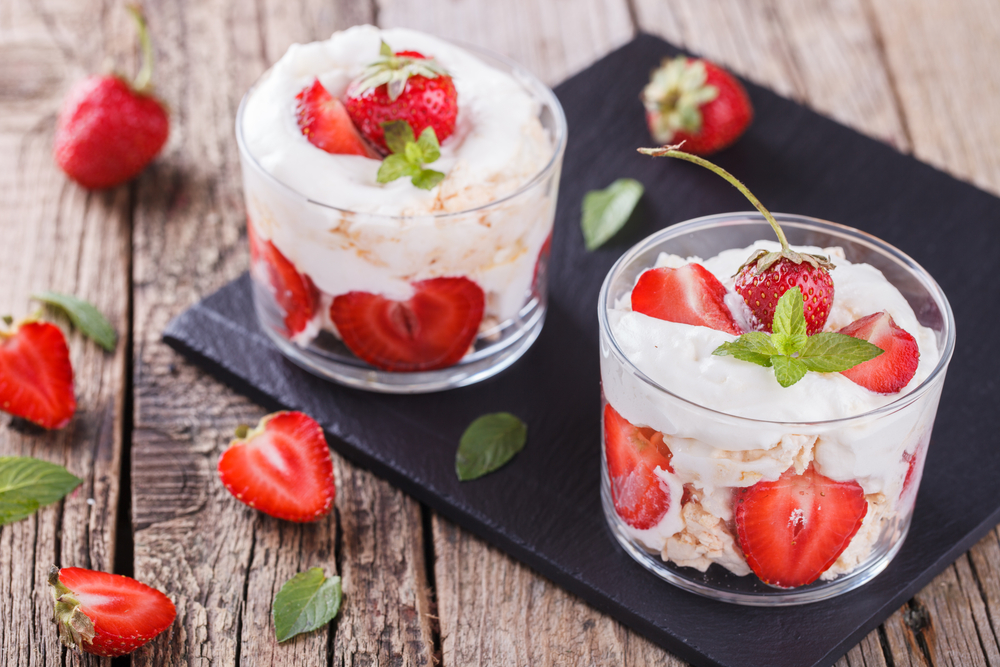 Eton Mess has been around longer than Bruce Forsyth and the Queen combined and once you try it it's understandable why. This gorgeously refreshing dessert takes less time to make than an air sandwich and it'll taste about a thousand times better. Whether you're going to be good and make your own meringue or not it's still an easy process:
Smash meringue's to pieces (once made, if not shop bought) and add to a large bowl
Add cream and some freshly cut strawberries
Eat way too fast and feel rather guilty after…(it's just that simple).
These are just some of the fantastically easy recipes you can use to jazz up your summer feasts and there's a truckload more out there waiting for you to try your hand at! If you've got any secret family recipes that you feel friendly enough to share with us, simply leave them down there in the comment section and we'll test them out for ourselves. If they're tasty enough we may even put them up on here for others to see, so get creative!
Comments
comments