That's right, you've guessed it! Coventry University has once again been named the UK's 'Modern University of the year', by the times and sunday times good university guide, retaining the title we've held for the past two years.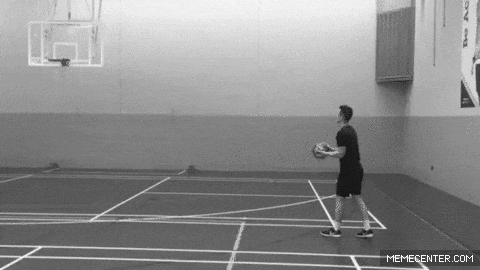 Now you may assume having received this accolade three times that our facilities probably comprise floating lecture halls and high-tech wifi-enabled stationary for our lecturers. That isn't quite the case… Although we do have the bells and whistles to show for it…such as our gorgeously innovative Engineering & Computing building, and our centralised Hub that provides students with comfortable and diverse spaces to learn in.
Of course our facilities do have an impact on our 'modern' status, but it's actually more down to our heritage. It's the fact that we're a "post 1992" university that classifies us a modern university…  – we're a little younger than some of the others you see. However, we've actually been around a little longer than you may think. You'll see below how we started off, and the name changes we've gone through to get to where we are today…
– Coventry School of Design (1843)
– Municipal School of Art (1902)
– Coventry College of Art (1954)
– Lanchester Polytechnic (1970)
– Coventry Polytechnic (1980)
It was only when the Further & Higher Education Act of 1992 came in that Coventry Polytechnic was granted University status, and that's how we've come to have the name Coventry University.
Now that's all cleared up (hopefully!) I'll explain how this is all related to you!
What is it that sets us apart (again) this year?
There's a lot that makes Coventry University stand out, and our reputation is growing as strong overseas as it is at home. Earlier this year we received a Queen's Award for Enterprise, in recognition of our international growth and success over the past six years. We also announced the opening of our new £14 million Coventry University Scarborough campus, based on the high quality-low cost model pioneered through our Coventry University College campus. So we've been doing our best to get our name out there and deliver the Coventry University experience to a wider community, as you can see…
Talking of new facilities, not only have we extended the number of campuses across the UK, we've also dedicated a large portion of funding to continue the development of our Coventry campus – including devoting £60 million to our new Science & Health building, which is currently under construction. The opportunity to expand will allow for a fantastic new space for students to study and develop in, as well as updating our student campus. Here's a sneak peak of what's in store…

We're also investing  £125 million into the city of Coventry itself, working in partnership with Coventry City Council to complete the largest, and most significant development in the University's history. This will include a new headquarters, international student centre and business incubation unit, all situated within the city. This not only means that we'll be extending and improving the facilities available to you during your studies, we'll also be working to better integrate our international student cohort within the University's campus.
We're continuously evolving as a higher education institution. The changes we're making to our own campus in the form of new buildings and facilities – combined with the strides we're taking in accessible learning through our Scarborough campus – demonstrate the modern, ambitious approach we have to learning.
We won't stop there either – with new challenges come new achievements and we aim to continue improving and developing as a University, across all of our campuses.
Comments
comments