If you're one of those movie going types then there's a great year of films ahead for you. Whether you're a superhero enthusiast, a ghostly ghoul catcher, or maybe even an alien hunter – either way there'll be something that will take your fancy!
So where do we begin? There's literally a bunch of movies to choose from and as an enthusiast myself, it makes it hard to pick a starting point. So, here's 12 of my top picks for 2016…
1. Captain America: Civil War
This is a big one for Avengers fans everywhere, not only the third instalment of the Captain America trilogy, but also for the fact it's one of most memorable times we'll see the Avengers going head to head – which isn't nice, not one bit. As always, there's that fantastic anticipation of what else will be revealed throughout the movie, and of course what will be included in the end of credits scene. Yet until its release date we'll just have to enjoy the speculation – and of course the trailer a few hundred times! One thing's for certain, a certain Spiderman will be making a cameo…!
2. Deadpool
Superhero movie fans everywhere are getting up out of their seats over the imminent release of Deadpool, the world's foremost anti-superhero that you could ever have the pleasure of meeting…that's if you're a criminal of course. Well irregardless of your profession, you'll have to find the time for this one. Ex-military man Ryan Reynolds plays the ever so cheeky and extremely inappropriate enhanced superhuman, who fights crime and insults his victims, usually at the same time too! Check out this NSFW trailer!
3. Suicide Squad
Talking of anti-heroes, it'd be ridiculous to skip over this motley bunch of criminals. The Suicide Squad are making their first appearance on our screens in 2016 which has already whet the appetite of fans, long before we even get to see Jared Leto as the Joker. We're pretty much just waiting around to see how it's going to play out; which one is going to be the baddest? Will Leto's portrayal of the Joker out-do Heath Ledger's? How crazy is Harley Quinn? Who knows, but for now you'll just have to enjoy the trailer in all its freaky glory.

4. Batman V Superman: Dawn of Justice
Batman v Superman offers up a whole host of questions for pre-established fans of the duo – who is the better superhero? Well, there's a debate to be had and I'm sure both sides will definitely have their say! The movie is sure to bring up many more questions, but so far from the trailer all we really know is there will be a lot of action, Lex Luther definitely wants to end Superman and there's an exciting appearance from who else but the wonderful, Wonder Woman. Now that's always something to be excited about!
5. Finding Dory
This is huge! Fans of Finding Nemo have been waiting for this one since the day they first met Dory back in 2003. Seeing as the first film gained a 99% rating on Rotten Tomatoes and 8.2% on IMDB, we have good reason to be excited for Dory's upcoming adventure through the ocean. Now, although her memory might not be too good – I'm sure we can all remember the laughs and tears we shared over Finding Nemo – imagine how it'll be watching this one! This is a dead cert to be a record breaker at the box office.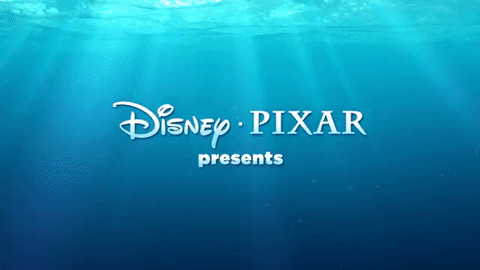 6. Star Trek Beyond
Now unfortunately for some of you Trekkies out there this one has come as a slight disappointment. The trailer hasn't gone down well with the series' die hard fans, claiming it's just an action packed minute and a half with the wrongly chosen Beastie Boys track playing over the top. Let's be honest, it would be a bit unfair to leave it off the list simply because of the trailer, especially considering its massive following and influence. In this instalment the crew are back doing what they do best…getting lost and fighting their way off another alien planet.
7. The Jungle Book
This family-friendly fun-filled favourite has everything from animals to jungle creatures and books…what more could a child want? Seriously though, the original was a tremendous success, and the next version looks set to continue that trend, this time with a much darker seeming cinema experience in store for audiences. This will defiantly be one to watch out for…especially if you're scared of monkeys!
8. Hail, Caesar
This oddball comedy from the Coen brothers sees a Hollywood fixer (someone who 'handles' things of a certain nature) resolve the ongoing issues that occur on a film set. From everyday events to the kidnapping of the films star, played by George Clooney, the fixer will have a lot to live up to. A must watch simply because of it's quirky storyline and stellar cast, including Clooney, Josh Brolin, Scarlett Johansson, Channing Tatum and Ralph Fiennes to name a few!
9. Zoolander 2
La Tigre, Magnum, Blue Steel…Here we go again!
10. Snowden
Taking after one of the biggest breaches of national security ever, the story of Edward Snowden is one that will dominate the history books for years to come. Now we have the actual film to look forward to, starring Joseph Gordon Levitt as the main man himself, the film takes a look at the story behind the man, and the subsequent events that followed…don't, miss it.
11. X-Men: Apocalypse
The latest instalment of the X-Men series is here and it looks to follow on from the extremely successful X-Men: Days of Future Past. Not much to live up to I guess, well if the cast is anything to go by it's going to be another blockbuster, with the likes of Jennifer Lawrence, Michael Fassbender, Stan Lee & James McAvoy all appearing on the big screen. The excitement builds even before you check out the plot.
"With the emergence of the world's first mutant, Apocalypse, the X-Men must unite to defeat his extinction level plan". Book your tickets now!
12. Independence Day Resurgence
Just as Star Wars: The Force Awakens brought back fond memories for all Star Wars fans, Independence Day: Resurgence will surely get the blood pumping for fans of the first film. Starring some of the original cast, such as Jeff Goldblum, as well as some new faces such as Liam Hemsworth, the most noticeable casting call is actually the missing figure of Will Smith. Yes that's right, sadly Col Hiller will not be returning for Resurgence, so that kind of sucks. Either way, it's definitely going to be one to look out for later this year – so eyes to the sky people!
Like any of our choices? Let us know what you're looking forward to watching this year and if we like what you're saying, we might even review them once they're out in cinemas!
Comments
comments