'Trick or treat' is so 2,000 and late. It's time to up your gruesome game with these amazing ideas for celebrating All Hallows' Eve…

No-one does scary better than Warwick Castle, and this year they've really gone all out to create the biggest scare-fest yet!
Visit the Castle between Oct 24th and Nov 2nd and you'll discover a skeleton ball, wicked witches, ghostly knights, dark dungeons and a creepy haunted painting! The fearless among you will happily attend the freaky after-dark events. Once dusk has fallen head to the Haunted Castle to take part in ghostly adventures; escape the dungeon, avoid the Black Death like the plague or protest your innocence alongside the 'wrongly condemned' spirit…
Leave the scaredy cats at home and grab a ticket to see all this and many more spectacular performances at the castle… if you dare?
Tell a spooky story or two…
Proving you don't need a roof to be scary, Kenilworth Castle ruins are doing their eerie best to offer a spooky alternative to Warwick's indoor antics.
Head along to the evening tours for the ultimate in scary story telling, or visit in the daytime for slightly less scary 'creepy craft' workshops. Thurs 29th – Sat 31st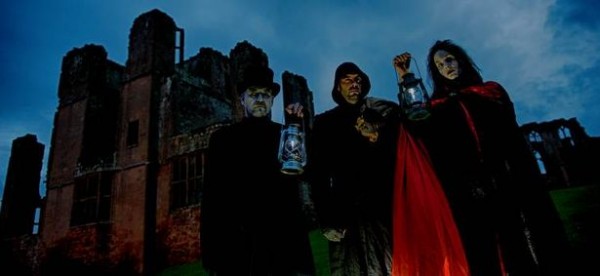 A terrifying treat just for Halloween! Join us on an eerie evening tour for an after-hours journey back into Warwickshire's wicked past. Meet our spine-tingling storytellers and discover tales of ghostly apparitions, dastardly deeds, and ghoulish goings-on."
Speak to the spirits!
Apparently some ghouls and ghosties find castles too obvious, they like to spend Halloween at more unusual haunts… like a casino!
However, this guy is one step ahead of Casper. Derek Acorah – presenter of Most Haunted and celebrated professional medium – cleverly booked the casino in advance…*pause for sarcastic eyebrow raise* For just £20 you can join him and his ghostly groupies for a night of medium entertainment…
Best known for his hit programme Most Haunted, Derek Acorah is the country's most famous spirit medium. He continues to astound audiences with his level of mediumship accuracy and has become a household name for spiritualism the world over."
Finish your fiendish night in style…
In the spirit of the best Halloween film ever (Hocus Pocus, dur!) no October 31st is complete without a fancy-dress ball… or in Kasbah's case, the dance of the dead!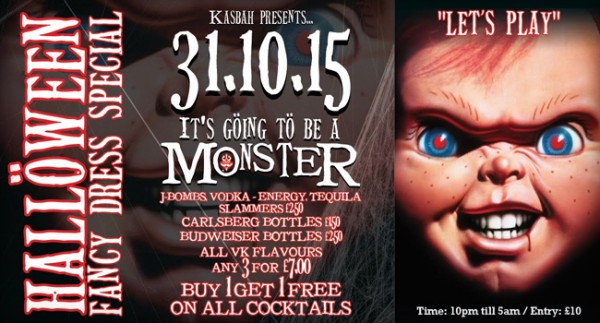 Hear ye! Hear ye! Hear ye!
Assemble in a disorderly fashion outside the gates of hell for our annual dance of the dead. Witches, Ghouls, Ghosts and Goblins…  a monster raving loony of all things party, charty and scaaaaaarily cheesy!
Expect blood soaked walls…
Expect devilish depravity…
Expect a blood soaked fright fest of hellishly cheesy music and oh–so–sensible–priced drinks!!!"
….or attend the Twisted Circus Halloween Weekend at JJ's where you get to dance with evil clowns and bearded ladies under confetti blasters and smoky cannons… Limited tickets available
Staying in? You still can't hide…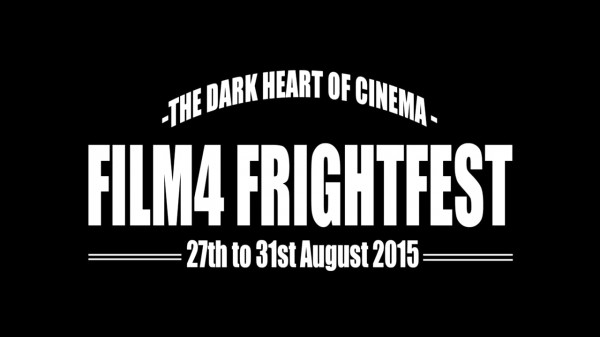 The team behind Film 4's 'Frightfest' have chosen to share six of the scariest films submitted to their FrightFest film festival earlier this year. The films are available to download from various platforms including iTunes, Google play and Virgin movies. A perfect excuse to stay in. Just make sure you have popcorn to throw at the screen and a cosy blanket to protect you from the scary bits…  Find out more here!
Comments
comments