BATH Christmas market: 26 November – 13 December
We're proud to be not just a distinctively British Christmas market, but a very local one too, as more than 80% of our stallholders are businesses from Bath and the surrounding area." Source
With over 170 chalets, each selling beautiful Christmas gifts and scrummy festive food, Bath Christmas Market promises a magical experience.
Getting there: The market is only five minutes' walk from Bath Spa train station, or there are various coach trips leaving Pool Meadow during December. If you want to drive down, park and ride services are available from nearby carparks.
BIRMINGHAM Frankfurt Christmas market: 12 November – 22 December
Over the years, Birmingham's singing Christmas moose (Chris Moose) has become a Christmas attraction in his own right. Located directly in front of the Council House entrance, the singing moose (Chris to his mates) guarantees a Christmassy atmosphere and a lot of fun for young and old." Source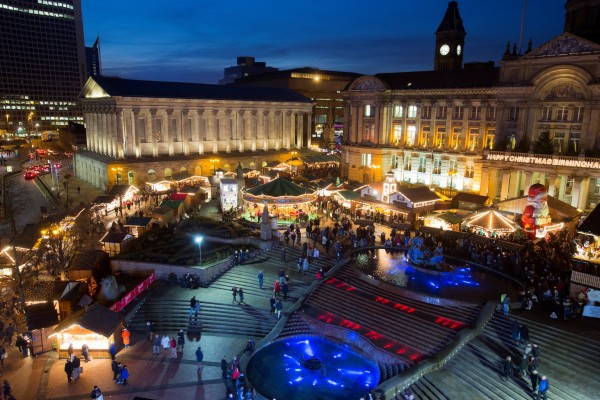 Birmingham's Frankfurt Christmas Market is a staple event in most Coventrians' diaries. Every year the streets of Birmingham are closed to traffic and filled with stands selling authentic German and Austrian wares. Go for the shopping, then stay late to enjoy German Bratwurst (sausage!), Nutella crepes and hot Glühwein (gorgeous mulled wine). An experience not to be missed!
Getting there: The easiest way to visit the market is to hop on a train from Coventry to New Street station. Alternatively catch the 900 bus or a National Express coach.
COVENTRY Christmas market: 2 – 23 December
Regardless of whether you want to stock up on some seasonal food or shop for the perfect Christmas gift, there's bound to be something for you. Expect to see a range of Artisan Food & Craft Products, hand made exclusive items, vintage goods, bric a brac, decorations and more." Source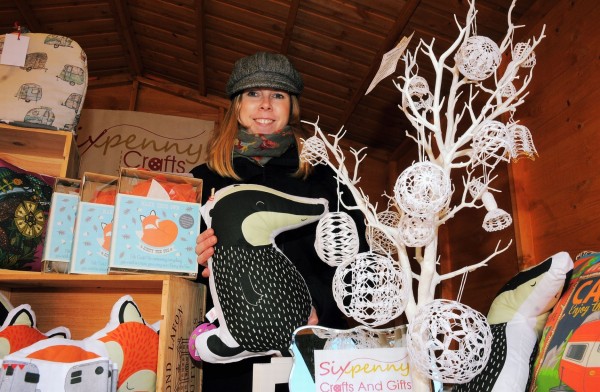 Cute and compact, last year saw our first teeny Coventry BID Christmas market. Consisting of about 25 stalls and selling beautiful handmade crafts, the market was a huge success. This year there's twice the number of stalls plus a fully licensed bar! You'll also find a gorgeous craft market down at Fargo village during the weekends leading to Christmas day.
Getting there: You're already here!
LONDON Hyde Park Winter Wonderland: 20 November – 3 January
The Christmas Markets give you plenty of choice across more than 200 fairylit Bavarian style wooden chalets. You're sure to find all you need for the festive season." Source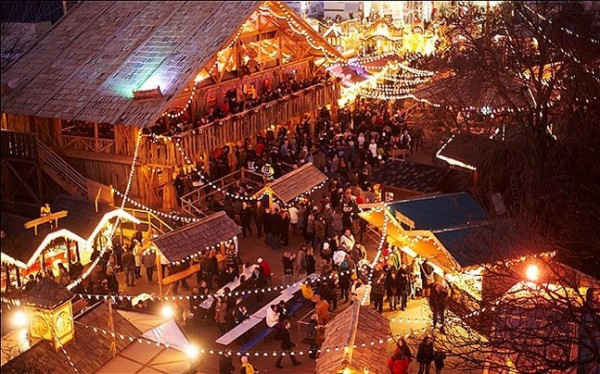 The grand daddy of Christmas events, Hyde Park Winter Wonderland is London's most spectacular Christmas destination. As well as a huge festive market, the spectacle includes an ice rink, a Christmas circus, fairground rides and the unmissable Magical Ice Kingdom! While it's free to attend the event (and market), tickets must be purchased for the main attractions.
Getting there: Due to London being…well, London, the Winter Wonderland organisers advise visitors not to come by car. Instead, there are regular trains from Coventry to London Euston, and Hyde Park is accessible from multiple tube stations and bus stops.
LEEDS Christkindelmarkt: 13 November – 20
 

December
Traditional wooden stalls, festive greenery, a Christmas carousel ride and twinkling colourful lights all create a unique continental festive atmosphere in the heart of Leeds city centre." Source
As an alternative to Birmingham (which can get a bit samey if you go every year) this year pop up North for your German sausage fix. Visit Leeds Christkindelmarkt to discover 'one of the most established German Christmas Markets in the UK'.  The highlight of your day will be the exclusive Alp Chalet, a Bavarian style restaurant with alpine decorations and live entertainment provided by Bavarian bands.
Getting there: Either brave the two-hour+ drive up (remembering to split the petrol cost) or grab a train to Leeds station, which is about 10 mins walk away from the market.
MANCHESTER christmas markets: 14 November – 22 December
Spread across the city centre, the Christmas Markets are all located within roughly a quarter of a mile of each other and accessible to all. Soak up the atmosphere and follow the market trail as it winds through the city centre, tempting you with gifts, crafts, jewellery, clothes and toys. European and local producers offer everything from fine amber jewellery, handcrafted leather bags and top-quality bonsai trees, to handmade Belgian kitchenware, framed photo prints and French soaps." Source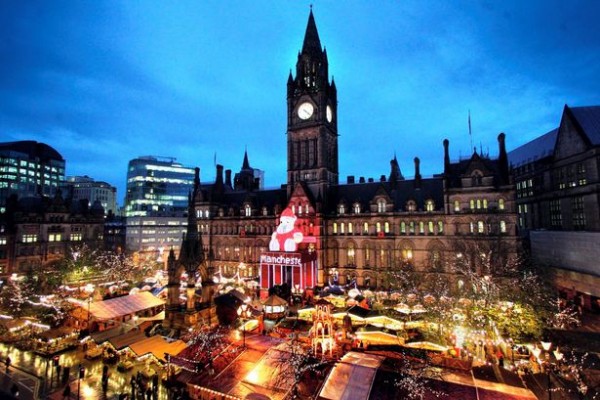 This is the big one: the UK's original, award winning Christmas Market hits Manchester this year with over 350 stalls spilling over the city centre streets. Helpfully, the huge market is split into 10 distinctive sections, including a family area, a local retailers' market, a bar area and both French and German mini-markets!
Getting there: Because of the sheer size of Manchester's Christmas markets, the organisers advise you to travel by public transport only. Luckily there are plenty of travel options, including trains, buses, trams and the metro!
NOTTINGHAM Winter Wonderland: 20 November – 24 December
Don't miss your chance to visit our Christmas Market this year, it is a truly special and cheery way to get into the festive spirit and a great chance to support some of the regions independent designers and businesses who work hard to offer you something different created with real passion. Source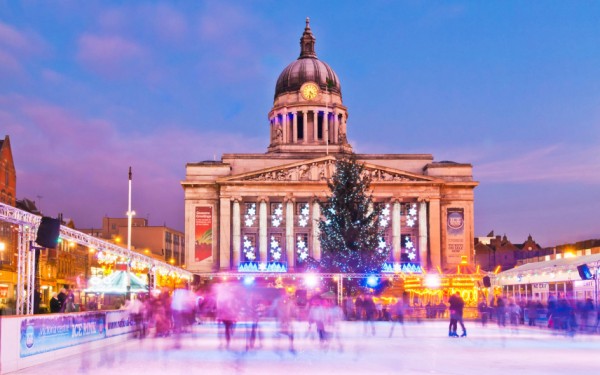 Giving London's offering a run for it's money, Nottingham's Winter Wonderland also includes fairground rides, an ice rink and an open-mic bandstand for local bands. The Victorian themed market not only looks beautiful, but also sells beautiful products including bespoke jewellery, handmade gifts and luxury fashion – all showcased by sparking fairy lights.
Getting there: The easiest way to avoid the traffic is to catch the train to Nottingham Station then hop on the tram! Conveniently, the Old Market Square tram stop is right outside the market entrance.  
OXFORD Christmas Market: 10 – 20 December
The city of dreaming spires will again be filled with festive joy as the Oxford Christmas Market returns to the heart of the city on beautiful and historic Broad Street" Source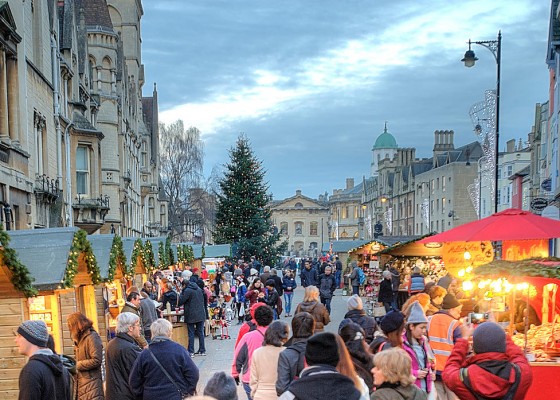 Enjoy Christmas shopping to the sound of 'Yuletide carols sung by a choir' at Oxford Christmas market this year. Featuring deluxe produce from local farms, original artwork by city artists and hand-made jewellery, Oxford's market offering is a classy affair!
Getting there: Oxford station is only a few minutes' walk from Broad Street, or if you want to drive down simply take the M40 and take advantage of their Park and Ride car parks.
SHEFFIELD Christmas Market: 13 November – 24 December
A truly magical experience awaits you on Fargate. Traditional wooden cabins offering a huge choice of seasonal goodies makes this the perfect place to stock up on gifts, foods and treats!" Source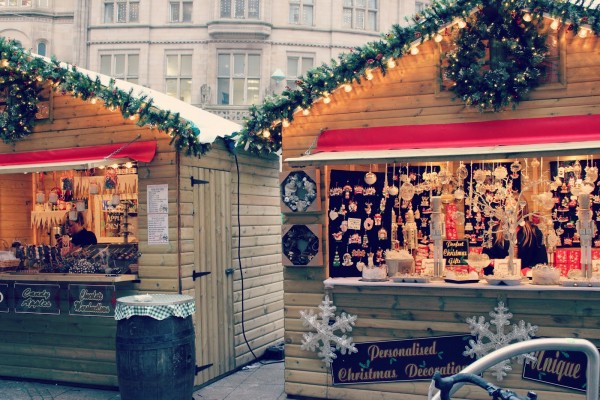 Running right up until Christmas Eve, Sheffield offer a traditional Christmas market featuring wooden cabins lining many of the main streets, all leading to the grand Funfair at Fargate. From Sat 5th – Sun 6th there is an additional 'Victorian Christmas Market' held at Kelham Island Museum.
Getting there: Travel traditionally by boarding the Sheffield Supertram! Covering most areas of Sheffield and accessible from Sheffield station, it's the perfect way to arrive in style!
YORK St Nicholas Christmas Festival: 19 November – 23 December
During St Nicholas Market, there is a sense of stepping into a scene from a Dickens' tale with bustling Victorian market stalls selling everything from local produce to traditional gifts and crafts, all accompanied by the smell of roasting chestnuts and the sound of carol singers." Source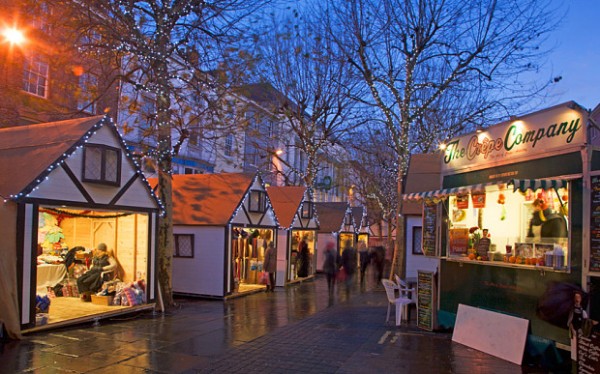 The St Nicolas Fair annual market in York allows you to travel back in time and experience a traditional Victorian market, including carol singers, roast chestnuts and over 100 stalls. If that's not enough, there is also a 'Made in Yorkshire' Christmas market showcasing regional produce and local craftsmen.
Getting there: With direct trains from Birmingham, six Park & Ride sites and free parking in the city centre, getting to York couldn't be easier. To ensure you don't miss anything, once you've arrived simply follow the York Christmas Market trail!
Comments
comments