Do you need a break from stilettos impaling your dancing feet? Or are you fed up with taking
Jägerbomb

-stained outfits to the laundrette?

We're back once again with some more alternative ideas to hitting the clubs, as even party people need to take a break sometimes!

Let's get physical
Swap dropping it low on the dance floor at 2am for improving your fitness levels during the evenings. From becoming the next karate kid at a martial arts class to joining a local running club and honing your own MoBot pose, there is something out there for everyone to get involved with.
Childhood throwbacks
Whoever said activities like bowling and laser quest were reserved just for kids? Students are the biggest kids going, so we think you should fully embrace it! Just make sure you leave the sides up when going for that strike, and no laser experience is complete without the classic Charlie's Angels pose. 😉
Come dine with me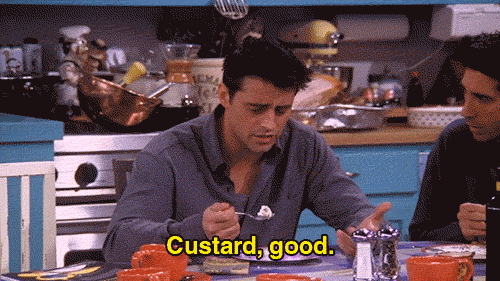 Get a group of your friends together and assign different dishes to each person to create the perfect foodie fest. They can be as simple as nachos to MasterChef level cooking skills, but you can cover 3 courses and sides when everyone puts their heads together. Get your knives and forks ready to get stuck into the grub with friends.
Acoustic night
If you're all about the music on a night out, why not discover the local music scene at an acoustic night. Keep an eye out for events at bars and pubs around the city – the Kasbah sometimes plays host to unsigned bands as well!
Laugh a minute
There are so many venues in the local area – from the Glee Club in Birmingham to the Warwick Arts Centre – that are the centre for comedy. Instead of laughing at your memories from the night before, go and watch a professional (or sometimes rookie) comedian for a night that will leave you ROFL-ing. Just be careful if you sit on the front row…
Culture vulture
If you're looking to do something a little different, find out if there are any late night art exhibitions (hint: the Herbert Art Gallery is a good starting point) or watch a local theatre company's latest production. In fact, if theatre tickles your fancy, National Theatre Live frequently broadcast shows from the West End and Broadway to local cinemas around the country – all this culture is on your doorstep!
Dealing with deadlines…
Now don't roll your eyes at us! If you don't want to go out every night, you could always use some of this time to prepare yourself for deadlines to ensure you're free for other fun and games at another time. You'll be ahead of the game and able to truly work hard, play harder!
Comments
comments