Coventry University's 'Changing Lives Programme' was set-up by former Coventry student Dr Majid AlSadi. But how exactly will it change your life? We found out!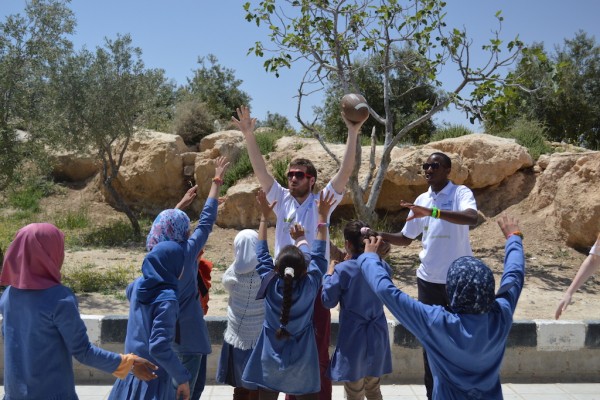 The Coventry University Changing Lives Programme takes students on 10-day cross-cultural exchange trips abroad. The programme provides students with an opportunity to bridge the divide and "gaps" in understanding and awareness that exists between Eastern and Western cultures, faiths and customs.

It brings our youth together, face-to-face, empowering them to make real human connections, to challenge their perceptions and attitudes and find common ground through volunteering activities."
What is the Changing Lives Programme?
The Changing Lives Programme has already given over 100 Coventry University students and staff a 'once in a lifetime' opportunity – the chance to enhance and enrich their lives, as well as the lives of others, by visiting underdeveloped countries. The 10-day programmes take place in April, June and September in Jordan, Morocco, and Israel & Palestine.
There are three tailor-made and unique programmes focusing on community development, youth development and peace building. The programmes are packed full of workshops, volunteering activities, interactive tours and facilitated discussion groups covering historical, political, social and environmental perspectives.

Students will engage with local communities and individuals, creating transforming and meaningful connections."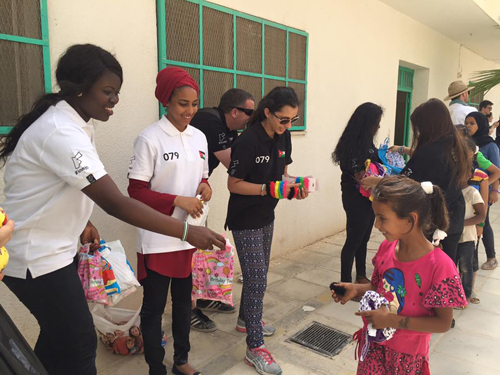 When is the next trip?
The next 10-day programme will take place in Morocco, in both April and June 2016.
The ancient old city of Sefrou at the foothills of the Middle Atlas Mountains, once a strategic stopover for the desert caravan traders, provides a fitting location from which to explore and understand the rich cultural and historical heritage of the town where Berber, Arab and Jewish communities have lived side by side for over a thousand years.

The programme immerses students into the vibrant, colourful and diverse communities, tradesmen, merchants and residents of the ancient medina and their connection to each other, and their environment.

Students will take part in community led regeneration projects that are bringing new life and vigour to a community that has struggled for decades to regain something of its past glory."
How much does it cost?
The programme is funded largely by contributions from Coventry University alumni. Former students have kindly donated, choosing to 'give back' to the university and help current students to stand out in the current job market:
Students will have a competitive edge because they will have greater awareness and understanding of what it means to live in and be part of the global community and the skills needed to navigate the ethical, social and environmental issues of our day".
Although the majority of the cost is covered by alumni donations, the programme asks that all participants wishing to attend donate £100 as a gift to the Changing Lives Programme. This way each person who joins the programme is supporting each other.
The programme is now open for new applications to join the Community Development Programme in Morocco.
We want you to have a get up and go attitude; a commitment to voluntary work; a positive and dynamic approach to life and the desire to learn more about other culture. We are looking for the participants of this programme to be able to demonstrate at least two of the following criteria:

An interest in current affairs
Never traveled to the Middle East previously
A commitment to humanitarian work and social justice
A commitment to teamwork
Simply download the application form and guidance notes then email it to the team. The closing date for applications is 4pm on February 19th 2016. 
Want to know more?
Visit the Changing Lives website for more information and to read about CU students' experiences. You can also find out more on Facebook, Twitter and Instagram.
Comments
comments