This summer, BSc student Owen will be joining Camp Leaders, an American organisation that offers summer camp experiences to thousands of children and young adults. We caught up with him for all the goss before he left for the states.
Owen France is a Disaster Management and Emergency Planning BSc (Hons) student. He is currently on a placement at Manchester Airport working with the Emergency Planning Team.
What is a 'summer camp', and why did working there appeal to you?
Summer camp is a program run by Camp Leaders, camps take place throughout America during the summer months. Kids gain experience in different activities and learn new life skills. It appealed to me as not only does it allow me to go to America, and travel after camp, but it'll also give me some amazing memories! I'll have new experiences and gain new skills, which I will then be able to apply to work/study life back in the UK.
Have you ever done anything like summer camp before?
I've participated in activities as a leader, such as the Duke of Edinburgh Award with Police Cadets. However, I've never done anything to the scale of the summer camp program.
There are many types of summer camps, including faith-based camps, special needs and sports-based. Which type of camp did you choose to work in?
The cultural and international experience is the main reason I wanted to work at the summer camps, so I didn't have a preference for which camp to work in. I've been placed in a private camp in Pennsylvania. It primarily focuses on outdoor adventure and watersports, luckily the majority of my experience is in outdoor adventure so I think I'll be fine!
There are also multiple job roles available, including camp counselor, lifeguard, sports coach and teachers. What job role have you chosen?
My job role is first and foremost a general counselor, looking after the children through all their different activities. I will live with 3 other counselors and look after up to 16 children in a cabin. My other role on camp is as a specialist outdoor adventure counselor. This role covers a wide range of activities including archery, mountain biking, hiking, canoeing and kayaking!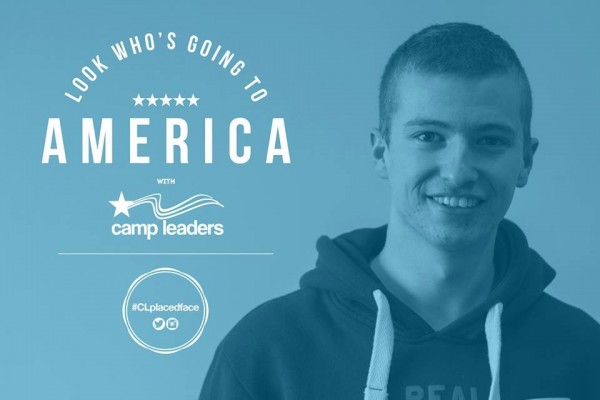 You have four weeks of travel after camp, where do you plan to go? 
From speaking to people that have already been to camp, I've learnt that the best plan is not to plan. The majority of staff, both national and international, wish to go travelling after camp so they generally team up to visit places together. I'm pretty flexible on where to go, but I'd ideally like to visit Boston, New York City and Washington DC. I believe that a few people from my camp want to go to Chicago, so I'm also up for a trip there. At the end of my travelling, I'm flying over to Toronto to meet my parents for a week before returning home to prepare for my final year at Coventry university.
What are your main concerns about summer camp, and what are you most looking forward to?
I think the main concern for the majority of counsellors, myself included, is the thought of being far away from home for so long. However, I'm looking forward to the new challenges, meeting new people and having so many experiences whilst having fun all at the same time. It'll be like being a child all over again!
What would you say to anybody considering joining Camp Leaders or similar organisations this summer?
Go for it! Having not been to camp yet, I can't speak from experience, but everyone who has been has nothing negative to say about it. The support you get when going through the daunting process of applications, interviews, camp fairs, police checks, US embassy visa interview etc. is second to none.
How do you think your experience with Camp Leaders will affect your future?
I know the experience will definitely affect my future in a positive way. The skills I gain will be used in everyday life, employment and otherwise. I know I will gain confidence, not just in myself but in my ability to travel and work abroad. My future will benefit greatly from this new independence. Not only that; not many people can sit in an interview and say they literally have friends all around the globe!
Coventry University have contributed £400 to your summer adventure, how did you apply for this?
Whilst in my first and second years, we had a few talks from the Centre for Global Engagement. They were extremely positive about any international experience, I learnt that they offer grants to help students out. Once all my evidence was gathered together (flight tickets, visa etc.), I went online and applied. I received a reply within a few working days telling me that my application had been successful. All I needed to do was sign the dotted line and send it back. I'd tell anyone who is doing any international experience to take advantage of it – that's what it's there for!
How much of a difference will this £400 contribution make?
I'll be honest, I wasn't expecting £400 so it was a great feeling and a weight off my shoulders! Although you do get paid in camp, it works out about £2 an hour. The grant will help out massively with costs of anything I need to buy before I get there – as well as funding the travelling afterwards.

Catch up with Owen on twitter: @Owenfrance, and if you want to give summer camp a try then get in touch with Camp Leaders. Owen will be contributing a series of blog posts during his summer camp experience, so be sure to keep an eye out for these!
Comments
comments