Ever wondered what it would be like to become a Faculty Chair, and really aim to make a difference around YOUR University?
Well, UnCOVered have had a chat to 2 holders of that position, and current final year students, Emmanuel Johnson and Naomi Smith, to find out more about their experiences within the role so far.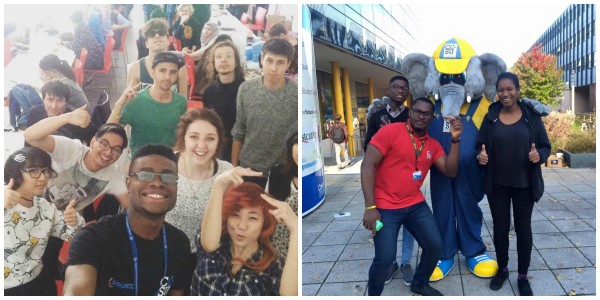 ---
So, how did you first become a faculty chair? Was there a particular application or voting process you went through?
EJ: It all started with a decision from me – deciding whether or not this journey would be something I want to undertake, what price I would have to pay, and was I ready to leave my comfort zone? Once all of these were decided upon, I proceeded and came up with my manifesto. Following this, myself and my opponent had to take part in a 'Question Time' style event, and I bought some friends along for moral support. The next step was to plan for my elections, and draw out a campaign strategy. I took to social media, spoke in lecture halls, and approached a lot of students in the then 'Art and Design' faculty. The results came out and I was one of the elected candidates. 🙂
NS: Having been involved in the Course Rep system since Year 1 & working my way up from being Course Rep to Senior Course Rep, and then Deputy Faculty Chair, I knew I wanted to take the step up to manage and oversee FBL! I was quite nervous about running in the elections because my Faculty always attracts more candidates than the other faculties for this position. This however did not put me off and a lot of my friends recommended that I go for it, so I did in the CUSU Spring Elections last year, and successfully contested for the role against 6 other candidates.
---
Could you please tell us some information about what being a faculty chair involves?
EJ:
As a Faculty Chair, I get to represent the opinions of students from my faculty, acting as a primary link between the Students' Union and the University. I work with 3

fantastic

Deputy chairs, who represent students on a school level. We work together representing students across the entire faculty, and look at areas which could be improved in future. I am also automatically part of the Executive team, where we attend several meetings all based around improving the experience of students.

NS: 
For me, being a Faculty Chair means overseeing and managing student representation within the Business & Law Faculty. On a day to day basis, it involves me touching base and working closely with my team of

awesome

Deputies on resolving issues, working on CUSU/Faculty initiatives and meeting with FBL Senior Management.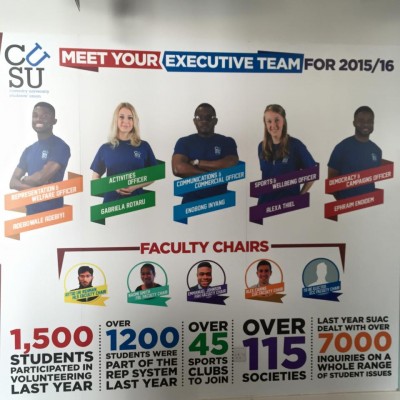 ---
What inspired or drove you to want to take on the role?
EJ: ​I was very passionate about student representation. I believed, and still do believe, that every student should have a voice on campus, and contribute towards their overall experience. Being a Faculty chair then provides the privilege of interacting with students of all backgrounds, and finding solutions to their problems and concerns.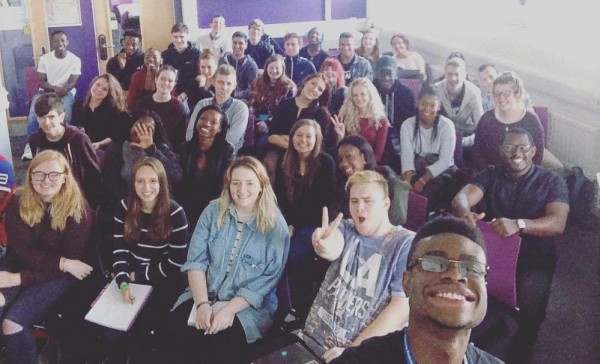 ---
What has been the most rewarding thing about being a faculty chair, so far?
EJ: As stated earlier, it's great to talk to students from different backgrounds and walks of life. Personally speaking, this role has enabled me to develop myself greatly – I have become a better communicator, and now feel more confident about talking to people, which should also prove to be an important skill within professional fields. So, being a Faculty chair has not only provided me with the opportunity to make a difference, but also provide a great sense of self-development.

NS: For me it's very simple, the best thing is the partnership that we have in the FBL with Senior Management Team and academics. The system really does work and everyone is very hands on deck, all willing to work towards the same goal, which is essentially improving the experience of students. Whether a student is here for 1 year or 4 years, every voice must be heard and deserves to be.
---
As you are also a current final year student, how have you managed your time between this role and your study commitments?
EJ: As I say to my mates anytime I get asked that, we all have 24 hours in a day, and if we're truthful to ourselves, that's plenty of time to get several things done, as long as we're organised. This role has helped me manage my time better – as I always remember that time can pass by so quickly, and I can't afford to waste any minute of it!

NS: 
I cannot live without my calendar, and Microsoft Outlook is an absolute blessing! I just keep it simple, and make sure my calendar is always up to date. I also am one for studying and working on coursework during the night, as I tend to work more efficiently. I guess that makes me a night owl?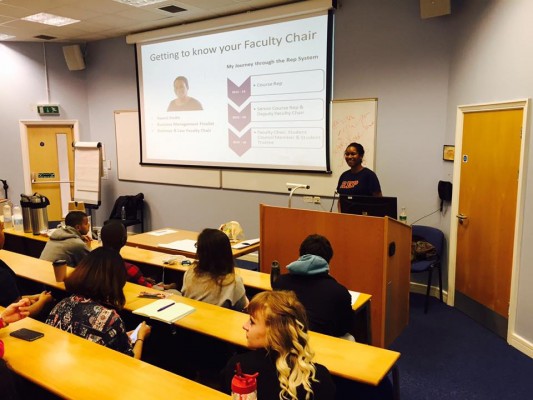 ---
Are there any other projects or roles you are involved in around the University?
EJ: Well, where do I start? I like to get involved with as many positive opportunities as possible. From having talks at the DMLL, participating in discussions with new and current staff and students, to even appearing in promo videos for the University and student experience. I'm also active within the SU's department of media, including Source Media, where I am one of two Assistant TV Station Managers. I also help cover events with Source TV, and recently joined Source News, as I'm looking to take up another new challenge! My Final Media Project is also of great importance, which is a research documentary focusing on Lad Culture.

NS: Yes… Too many roles to list, but that's what makes my experience at the University so awesome! I'm a member of the Student Council, which is pretty cool, because I get to submit and debate about motions that are important to the student community. On top of this, I sit on the Board of Trustees at the SU, which is one role that I am incredibly proud of holding, because I have learnt so much from it and the other trustees are so welcoming!
---
Finally, what advice would you give to anyone thinking of becoming a faculty chair?
EJ: Never lose your passion, as it comes in handy in times of weakness. From my experience, I'd say always have a heart for representation, and of course, never forget about your studies!

NS: The role is both demanding and rewarding, so make sure you understand what the role is, who you represent, and the kind of meetings that you'll be expected to attend. Sometimes things crop up and you're like "how do I even deal with this?" But the support system is great, whether thats your fellow Faculty Chairs or even the Reps Office, everyone is supportive. Finally, lead by example and get fully stuck in. The role has been amazing, and there is a lot that i'll take away with me when I finish my course in a few months.
---
Comments
comments