unCOVered student blogger Naomi caught up with Business Management student Cristina-Simona to find out her experience of studying in china, the culture and why she would do it again…
Thanks for taking the time out of a busy second semester to speak to us!
Cristina-Simona Anghel (CH): No problem at all.
Introduce yourself…
CH: My name is Cristina-Simona and i'm from Romania. I joined Coventry University in September 2012 and I am currently in my final year of studying Business Management which is an amazing course!
Why did you decide to do a study abroad year?
CH: My journey started with a field trip to China organised – that was the moment I fell in love with China. It just opened my eyes to see the amount of opportunities that I could have, if I were to be there for longer and also know the language. So upon my arrival back in Coventry, I decided that I would do everything to return to China…and I did it!

Where did you do your study abroad year?
CH: As you've probably figured it out by now, my year abroad was in Hangzhou, China, often called "The Paradise of China". It's a really beautiful city and is close to Shanghai, which I visited a couple of times during my year over there. Hangzhou Normal University was my home for one year and I could not be more grateful for that.
What was your study abroad year like and what did you get up to?
CH: It was AMAZING! I got to meet so many different people from all walks of life and we've shared memorable moments together. I've also been actively involved in diverse activities with the University there such as concerts, competitions, trips and even a TV show! Everyone I met there was incredibly helpful and friendly, which made my life there much easier and I believe it also helped me adapt to the new environment much quicker.

What was your favourite moment from your study abroad year?
CH: Not an easy question but I would say one of my favourite moments was when my Chinese friend invited me and two other colleagues to her home into a different city for the weekend. It was the time I really got to experience the life in China as a local. I was lucky that by that time, I was able to speak the language a bit so I could talk to her family. Everyone came to visit her place and talk to us, take pictures and share their stories which made us feel part of the family. That was something I will always remember and I hope that after some time I can invite her to my home in Romania.
How has doing a study abroad year helped you both personally and professionally?
CH: Doing a year abroad made me more aware of the world that we live in, it made me understand the real problems that people are facing with and also it motivated me to strive to make a difference in the world. This year has made me a richer person (not financially, unfortunately!) but in terms of knowledge that I would have never been able to obtain otherwise. Networking and making connections with regular people, but also very influential business people will definitely make a difference in my future career.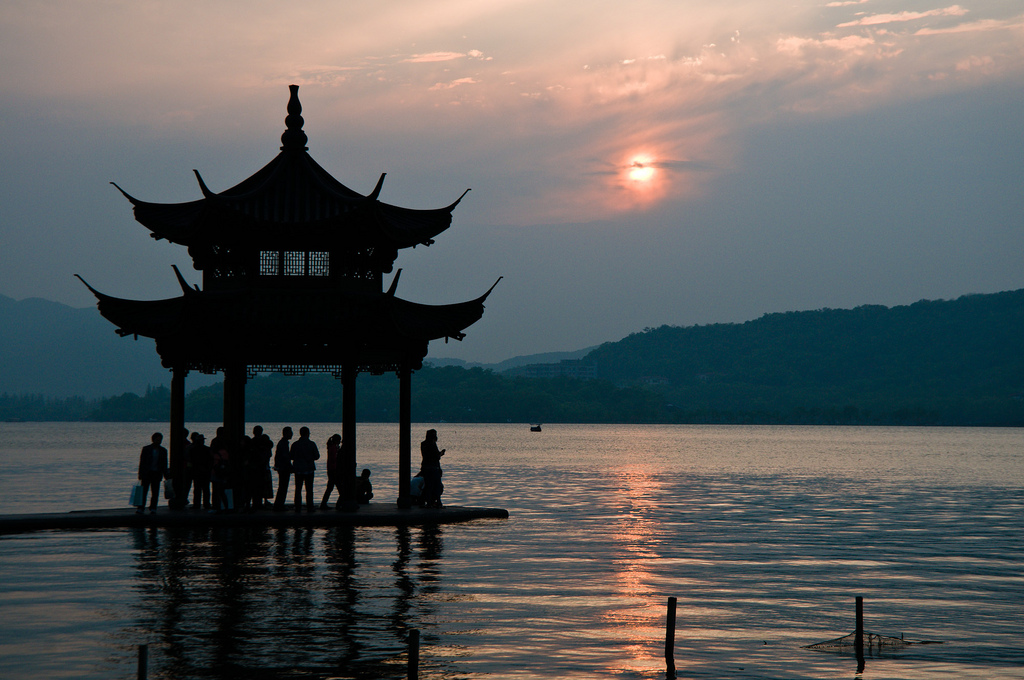 What advice would you give to anyone thinking about doing a study abroad year?
CH: If you are thinking to do a study abroad, stop thinking. JUST DO IT! You will thank me later. No matter which country you choose, you will have an amazing experience. Getting out of your comfort zone will be the best thing you'll do for your personal, academic or professional development. I'm always going to advise people to travel and explore new cultures, because that's something you cannot get from books.
What are you planning to do after you finish your degree?
CH: After I finish I will be returning to China. YES, I loved it that much! I am hoping to get a job there and slowly to make my way into the business world. I hope that by reading this you will be inspired to get out there and do something. Learning Mandarin was unbelievably difficult but that's the best part of it.
Comments
comments