Emily Abbey is a final year BA Event Management Student in the Faculty of Business and Law. Emily told UnCOVered all about her placement year with Porsche…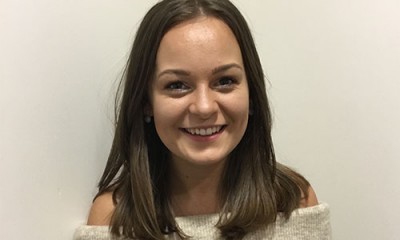 I had the best year of my life, I couldn't praise my placement enough. I learnt so much, not only about the industry but also about myself. My placement really did exceed all of my expectations.
The only way to stand out in the events industry is with experience
With Event Management being a practical degree, it's often your experience that helps differentiate you from other candidates. Corporate events have always interested me, so when Porsche's event internship was advertised it ticked all the boxes for me. I didn't want a placement where I would be shadowing an event manager, I wanted somewhere where I would be given responsibility to manage my own projects and Porsche gave me that.
My main role was to create proposals for corporate clients which involved a meeting and a driving experience, and turning these into a contract once an agreed schedule had been arranged. For each event I was required to produce a detailed document highlighting all of the key information, which was distributed to the entire centre. When managing an event, I was responsible for setting up the meeting spaces, registering delegates upon their arrival and ensuring all delegates were taking part in the correct activities.
My confidence grew throughout the year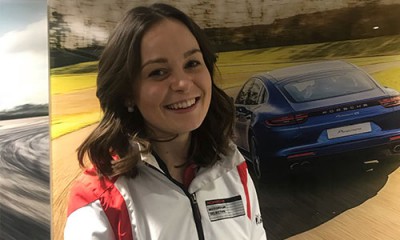 At the start my confidence really held me back because I always wanted my manager to check things and reassure me that I was doing the right thing. Early into my placement I was given a large amount of responsibility, with my manager trusting me to send out proposals and contracts. With the support of my manager I was also given the opportunity to run events independently, which helped boost my confidence massively. It was a great opportunity to see how I work under pressure, which will be invaluable for the event industry.
The stand out moment for me was organising the National Three Peaks challenge. I wanted to organise something for the team and raise money for a charity close to our Chief Driving Consultant's heart, so, with the help from my colleague we organised it from scratch. I found this experience completely overwhelming because it started off as such a small idea, but this was the biggest turning point with my confidence and also my biggest accomplishment of the year.
If you have the opportunity, definitely do a placement year
You learn so much, not just about the sector you are looking to go into but also about yourself and how you handle different situations which you can utilise in future roles. Doing a placement year has definitely enhanced my employability, I now have many examples to add to my CV. I would also say to do it in the sector you're interested in and even if it doesn't turn out how you expected, you know exactly what you don't want to do.
Business Futures were there right from the start
Whilst looking for a placement, my Employment Personal Tutor (EPT) helped me to tailor my CV and cover letter. At the start of my placement, my EPT continued to support me by checking in with me via phone calls and visits. I always felt that if I had an issue I could go to them.
Comments
comments