Going to university, whether you're moving away or staying at home, can be a very exciting and daunting time. There are several things people like to try and do before they start their studies and perhaps move to a new city, here's five we think you should do.
Go on holiday
You've probably only just finished further education. You've gone through the stress of exams, coursework deadlines and then results day. After that you've had to decide which of the University offers you'd like to take up or consider taking a route through clearing to give you more options. It's all brain work! You're tired, maybe stressed, thinking of your future plans. Take a break. Take a week or two (or three) and go and relax. Find a beach, find an exotic location, find a prestigious football tournament involving the best nations from across europe. You need some downtime to recharge your batteries before you start university, otherwise you may find it harder than it has to be.
Learn to cook
Whether you're living in halls or staying home, this is a key skill to master. Many get by on a diet of baked beans and cheese on toast but if you eat well you can study well. A balanced diet keeps your body and mind in the best condition to begin your studies. Ditch the pot noodles and make your own. Steer clear of McDonalds and find some handy burger recipes you can make at home.
Find a hobby or join a society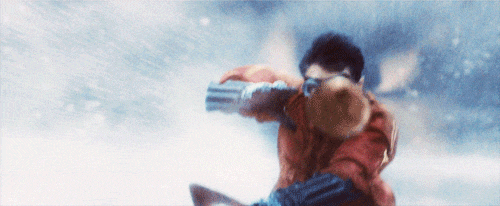 If you haven't got one already, find yourself a fun hobby that can help you relax in between studies. Learn an instrument, get involved with a sports team, check out the list of societies on offer at university or if you prefer to unwind with a good box-set. Having something you enjoy to take your mind off your studies is a great way to unwind and release any pressure you may be feeling. If you have a hobby already, look at how you can bring that with you and make time for it during your busy week of study. Unsure which to join? Join all of them, or as many as you can. Then pick the ones that really take your fancy and stick with them.
Visit your new city
Particularly relevant if you're moving to a new city, but also if you're staying closer to home. If you're moving to a brand new town or city for university, it's a good idea to do some research into local amenities and places of interest. When coming to Coventry, for example, you may like to know where the good restaurants, supermarkets and landmarks like the cathedral are located. It'll just make life a lot easier once you move here. Maybe take a weekend to visit and get your bearings. You can find out where the best student deals can be found, best places to get a taxi after a night out and where transport links like the train station and bus stops are in relation to where you'll be living. If you're staying in your hometown for your studies, you need to look at it through your new eyes as a student. Look for the best places to socialise and take part in group activities. You can often be a great asset to friends moving from other towns and cities as you already have the local knowledge. Make sure you're thinking like a student.
Go to a festival
The rite of passage for any university student is attending a music festival. There are plenty to choose from; Glastonbury, V Festival, Reading, Leeds, Isle of Wight, Bestival, Download, T in the Park, Creamfields, Latitude, Secret Garden Party and I guess you could include the Teenage Cancer Trust gigs at the Royal Albert Hall. So much choice. You get to experience a party atmosphere, great bands, interacting with new people, camping with friends and so much more.
These are just some of the things you can get up to in the lead up to starting life as a university student. If you've got any interesting and exciting plans, let us know either in the comments below or on social media.
Comments
comments