unCOVered caught up with the University Protection Service to find out more about the work that they do on campus.
You might not realise there's a whole service on campus dedicated to keeping you safe. We spoke to them to find out everything you need to know!
Interview with the Protection Service
Thanks for taking the time out to speak to us.
Protection Service (PS): No problem at all.
What is the Protection Service and what do you do for the University, students & staff?
PS: We are here to maintain the safety and security of the University buildings, students, staff and visitors, and we operate 24/7 every day of the year.
What happens on Protection Service patrols?
PS: You will often see Protection Officers on patrol around the campus, both on foot and in their vehicles. The patrols are varied and include:
Checking our buildings and conducting ID checks to make sure that nobody is in the premises who shouldn't be
Locking and unlocking buildings – and this means checking first to make sure that nobody is locked in at night
Checking car parks and making sure that people are authorised to park and have paid the correct fees
Keeping an eye on the cycle racks
Responding to calls for First Aid (all Officers are trained First Aiders)
Responding to fire alarms, intruder alarms and the evacuation of buildings
Wow that's a lot of work! What else do the Protection Service do?
PS: In addition to the above we also:
Operate a Lost & Found office in Alan Berry Building (open Monday to Friday 12.00 – 14.00 and 16.00 to 18.00)
Run Roadshows in the Hub and in accommodation buildings where we provide advice on personal safety and security
Advise on cycle security, including Selecta DNA etching
Sell secure D Locks for £5 & personal alarms from just £2
Provide guidance on drinking sensibly as well as providing free anti drinks-spiking tops too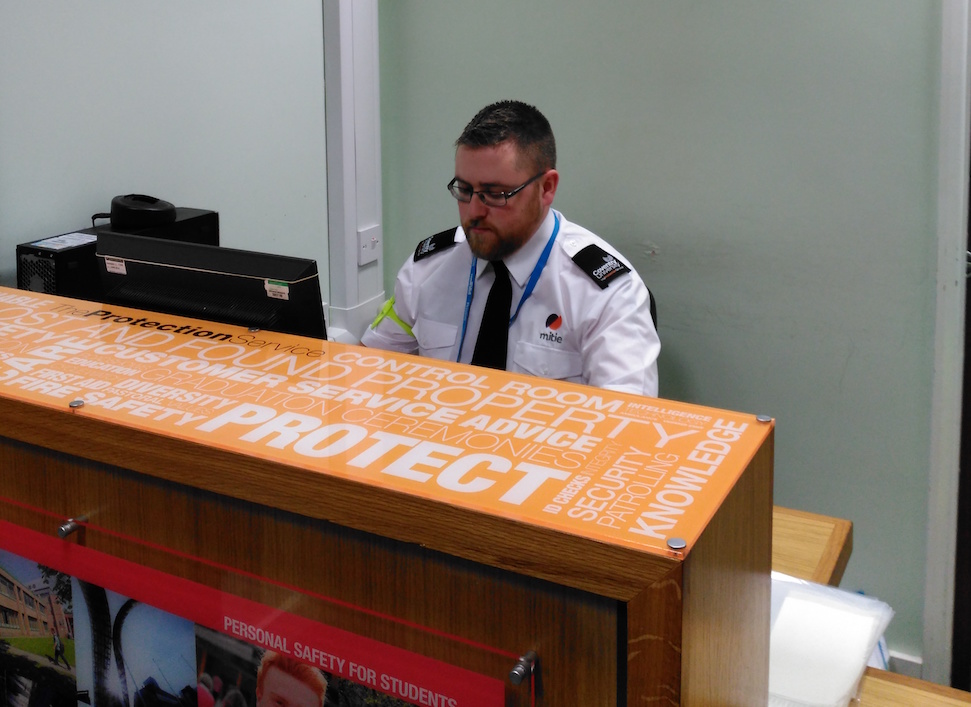 What top tips would you give to our incoming Freshers and existing students about safety and security around campus?
PS: We highly recommend that students:
Never leave any personal items unattended anywhere on campus
Protect your identity (checkout this website 'getsafeonline' and take the 'Get safe Online Safety Test')
Protect your bank account – NEVER give your PIN to anyone and beware of emails containing queries about your account
Watch out for "scams" such as 'cheap laptops for sale' – as you could end up buying a laptop bag full of bricks!
Visit the Protection Service Roadshows in the Hub for lots more advice on safety, security, drinking sensibly and cycle security
What can students do to keep safe on a night out?
PS: Our top tips for students keeping safe on a night out are:
Never drink and drive
Do not leave drinks unattended
Try and stay in a group – arrange for somebody to stay sober and watch out for you all – we call it 'Shark Watch'
Make sure you have your money and keys with you
Plan how you're going to get home – book a taxi in advance
If walking, plan a safe route home, avoid empty subways and dimly lit areas
Walk with confidence and carry a personal safety alarm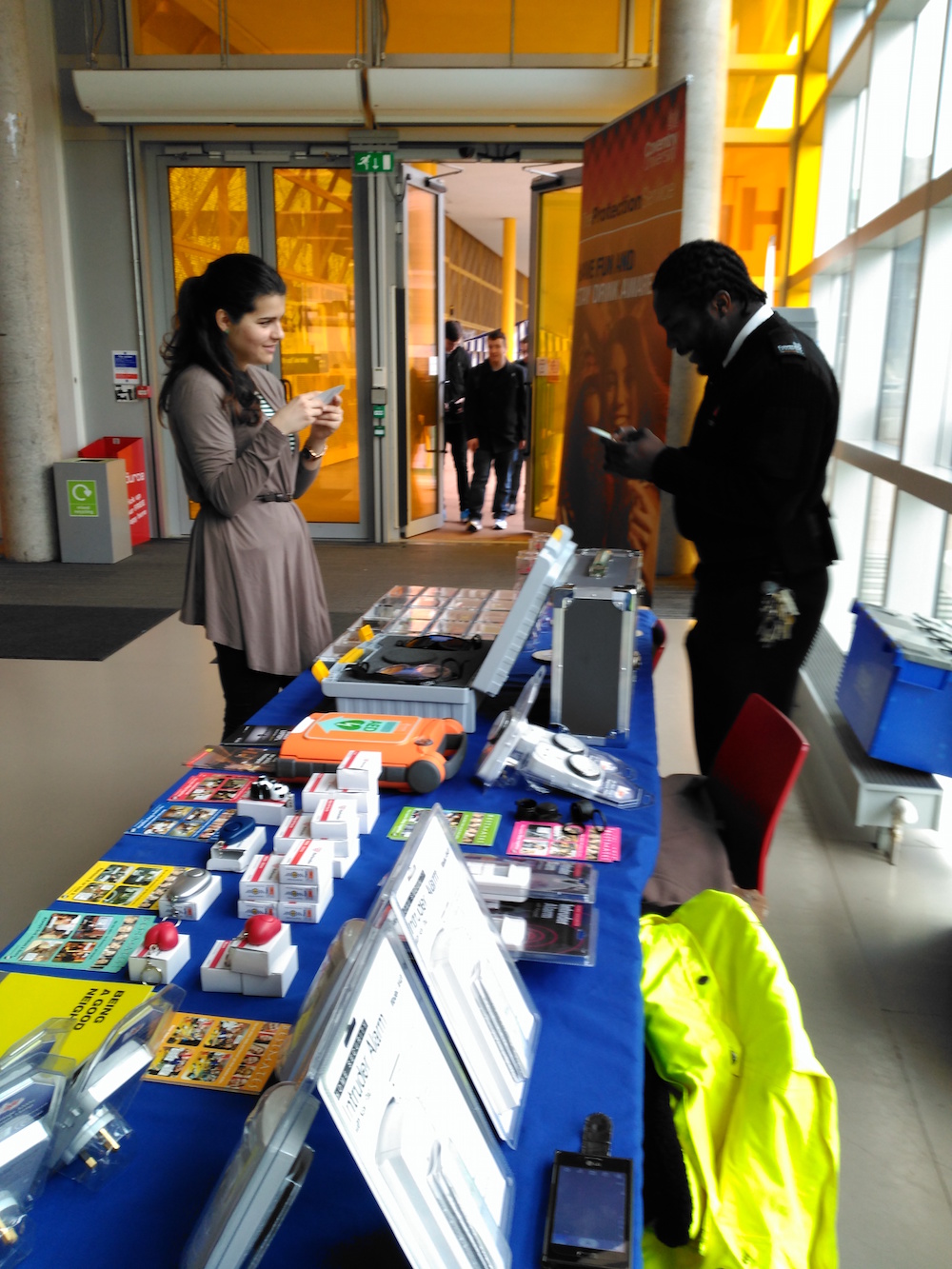 How can students get in touch with the protection service if needed?
PS: Students can get in touch with the Protection Service via 2 phone numbers:
Assistance & general enquiries: 02477 657363
Emergencies only: 02477 655555
If you would like to know more about safety issues, read UnCOVered's blog 'Staying Safe at University'.
Comments
comments