Whether you're a MUA in the making, general makeup lover or the occasional lippy wearer, buying makeup does not have to break the bank. here are some of my favourite affordable products…
EX1 Cosmetics Invisiwear Liquid Foundation 
£12.50 
This foundation has been specifically designed for olive/yellow toned skin and it's available in 5 shades – you can find your shade on their website. I wouldn't quite describe this foundation as high-end, however, do not be fooled by the affordable price tag – a little goes along way! It's also packaged nicely and the bottle is sleek with an easy pump application. If you're looking for a light-weight, everyday foundation with even coverage then you can't go wrong with EX1.
Where to buy: HGHair
Maybelline Age Rewind Eye Concealer
£7.99
This has to be my favourite high-street concealer to date! There are so many great features about this concealer that when you buy one I suggest you buy three more. The only negative of this concealer is that in the UK it only comes in two shades: 'Nude' (yellow undertones) and 'Light' (pink undertones). Once you look past this, the concealer is loose with a creamy texture –  making it a delight to blend. It's also really buildable but not heavy and it lasts for hours! I've worn this concealer without a setting powder and it's lasted a good 7 hours without a top-up. The packaging is convenient and the application is quite unique for an under-eye concealer because it supports a large sponge/foam applicator. A natural concern would be that the sponge/foam would breed bacteria, however it's said to be antibacterial.
Where to buy: Superdrug 
                                   LA Girl Pro Conceal HD Concealer
£5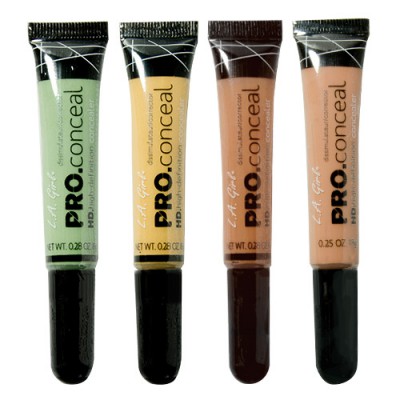 This tightly packed concealer is available in 20 different shades – so you're definitely spoilt for choice and the selection makes this product great for colour correcting, highlighting and contouring. The shades are highly pigmented and a little goes a long way.The texture of this product is quite thick, which means you do need to blend, blend blend! I've also found that it works much better on the face rather than the under-eye because it can be prone to creasing. This is a great choice if you're looking for a product with great coverage that's long-lasting.
Where to buy: BeautyBay 
Makeup Revolution London Essential Matte Pallete
£4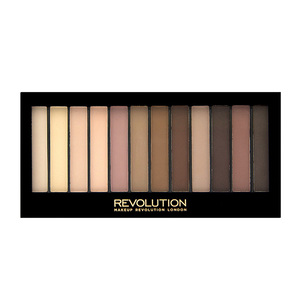 This is a great 'go-to' product which works perfectly for every-day wear and occasions. There is a good selection of matte colours that are surprisingly very pigmented! As long as you prep your eyelids with a good primer this eyeshadow should stay put for a few hours without creasing.
Where to buy: MakeUpRevolutionStore 
NYX High Definition Finishing Powder
£8

A yellow based powder is a great addition to your makeup collection but if you can't get your hands on the infamous Ben Nye Banana Powder, then this NYX one is a great substitute. It's not as yellow as the Ben Nye and is pale in comparison, nevertheless it still brightens those dull areas.
 Where to buy: Boots 
Primark PS Lip Liner Pencil
£1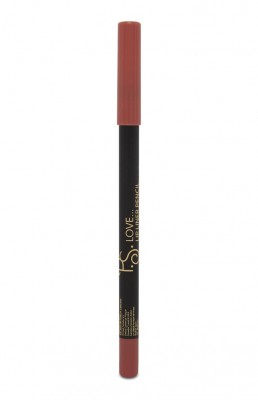 This is the type of product that if you lost you could easily replace – not just because of the dream price of £1 but also because it is readily available. This Primark lip liner is available in 4 different shades, which are all perfect nude and muted colours. Now before you think 'will they even show up?' I can assure you they will and they last! So the frustration of trying to get hold of infamous mac lip lines like 'soar' and 'whirl' (just to name a few) is long gone because these Primark lip liners are a wonderful alternative. The texture is creamy but not too soft and they feel semi-matte, which is perfect if you like covering your lips just with lip liner. My only tip would be to hydrate your lips before hand because the product can enhance any dryness or creasing.
 Where to buy: Your local Primark store!
Comments
comments