As a potential future student attending the UCAS Convention today (Monday 27th June), you may get to visit the Sphere Robot Racing workshop. If you're not able to be present for this, or even if you are, what's it all about?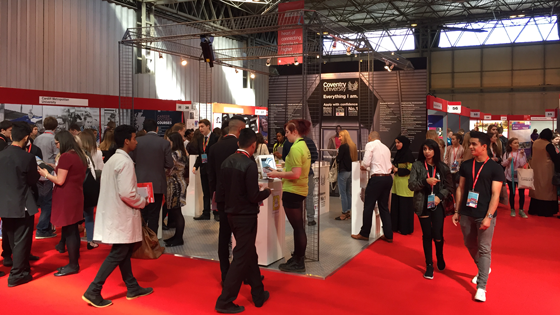 Sphero Grand Prix challenges students to program robot balls to navigate around a race track whilst knocking down obstacles. The students will work in small teams that compete and the winning team will be the one that knocks down the most obstacles. This activity introduces students to visual programming with a fun and very engaging challenge. No prior programming knowledge is needed as hints and tips will be provided.
The reason for this? Well the basics behind Sphero are congruent with the required basic skills for creating a computer game. Delivered by the Games Technology & Multimedia Computing Team at Coventry University, we have extensive experience in this area.
More about our Games Technology course here.
The university also boast the Serious Games Institute; an international centre for excellence in Serious Games applied research, business engagement and study which was established in 2007. Their projects enable and facilitate the growth of serious games, virtual worlds and augmented reality.
Coventry University is an innovative and forward thinker in the world of technology and the Sphere Robot Racing workshop offers simply a taste to thought processes of our Tech and Multimedia team/s.
Comments
comments