The summer is here… Holiday time. But if you're yet to book your getaway this year or can't decide where to go, don't fret as we at UnCOVered have some great destination recommendations. (All prices mentioned are per person and advisory only, please check with your local travel agent or online for more details.)
---
Albufeira, Portugal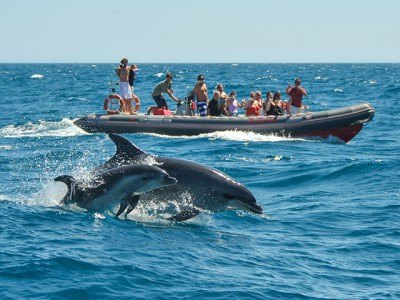 Albufeira is a lovely little town on the southern coast of Portugal. There are two distinct areas, New Town and the Old Town. New Town has a very active nightlife and plenty of fast food vendors for your dining pleasure. It's also home to a large beach for day-time activities. The Old Town is a little more reserved and cultural. There's a number of really nice restaurants around a central square, with a little district set aside for bars and nightclubs. The beach here is also good fun but you have to pay to hire a sun-bed. There's plenty of maritime fun to be had too, with a number of boat trips available to tour the epic caves along the coast and even go searching for dolphins. Flights are quite regular into the Algarve's Faro airport and they come up quite cheap too. You can probably do a five-day trip for around £300 (flights and accomm only spending money).
Barcelona, Spain
The city that has everything: shops, sun, bars, clubs, a fresh food market, a massive football stadium, a park designed by a renowned artist and even a beach. Barcelona is a must-visit destination. There are so many holidays you can enjoy there. If you want to party there's a number of great, unique bars and nightclubs around the picturesque Las Ramblas and marina areas. If you want some culture, you'll never be far away from a building designed by the renowned architect Gaudi. The Sagrada Familia is one of his, that's the massive four-spired cathedral near the city centre, and he also designed a massive sculture park named Parc Guell in the north of the city. There's something for the footie fans two as you can take a tour of the massive Camp Nou football stadium, home of FC Barcelona and Lionel Messi. There's some great shopping and some of the best restaurants in Europe to enjoy too. Flights and accommodation can easily be done for less thank £300, I know as I've done it more than once. Learn more: Hand Luggage Only
Berlin, Germany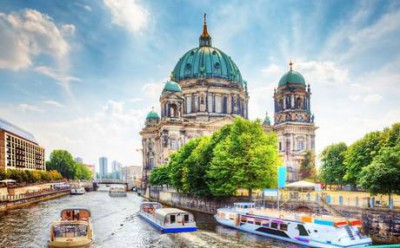 The German capital is a great city break as it has pretty much everything you could want. The city is beautiful and there's plenty to see and a number of nice parks to laze around in. Berlin also has a great shopping district and is famous for it's Beer-houses and nightlife. There's also a lot of history to take in, from medieval times to more recent events in Germany's and indeed Europe's history. Explore the old Berlin Wall or visit the Brandenburg Gate, there's something for everyone. Berlin is a great destination no matter the weather or season. Flights and accommodation can cost you anywhere between £270 and £350 if you want to keep it on the cheaper side, if you have a bit more of a budget then there are some delightful hotels you can stay in.
Reykjavik, Iceland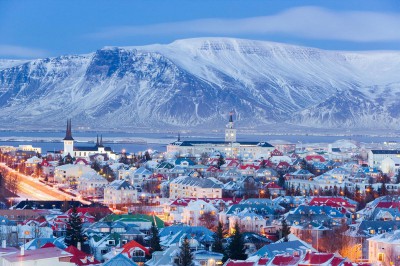 They humbled England during the Euros, now let the people of Iceland humble you with their hospitality. Reykjavik, Iceland's coastal capital, is renowned for the late-night clubs and bars in its compact center. It's home to the National and Saga museums, tracing Iceland's Viking history. The striking concrete Hallgrimskirkja church and rotating Perlan glass dome offer sweeping views of the sea and nearby hills. Exemplifying the island's dramatic landscape is the volcanic setting of the geothermal Blue Lagoon spa. You may need to travel to Bristol for the flight but flying via Wowair, you can find return trips for around £135 and accommodation can vary. You can comfortably enjoy a long weekend week in Reykjavik for around £350 plus spending money.
 Prague, Czech Republic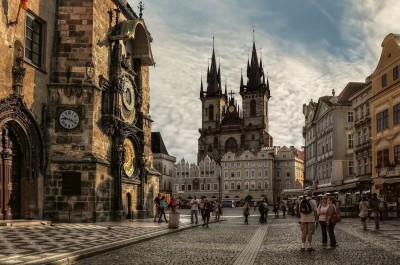 The capital of Czechia (formerly known as the Czech Republic) has long been a favoured destination for British students. I think that's mainly because it's fantastically cheap while you're there. Beer is famously cheap which has made the city the home of the Stag Party. While the nightlife in Prague is very festive and it's very attractive and popular for groups of young men and women in that regard, there is another side to the old city which makes it an ideal getaway for more conservative people and couples. Whilst Prague is a popular tourist destination in summer, the city seems to radiate a different glow during the winter. Less crowded streets and more affordable accommodation are some of the perks in going to Prague in winter. Ice skating rinks, Christmas delicacies and the Christmas market provides an overall blast to this experience. The city, with its magnificent historic structures are even more appealing at this time of the year because of the celebrations such as the St. Nicholas Eve, Bohemian Carnevale and numerous concerts held in the city at winter. You can probably put together a 5-day trip to Prague for about £350 (flights and accommodation only).
Dublin, Ireland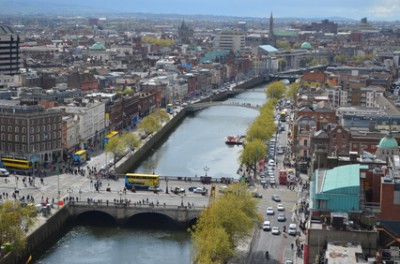 One of the best things about Dublin is its size. While it's small enough to fill a perfect weekend without feeling like you've missed anything, Dublin also offers lots more to delve into if time allows. And getting around won't eat into your holiday time as the city has plenty of transport options, from buses and trams to city trains and Dublin bikes. Dublin also has a beautiful coastline just minutes from it's centre. This allows you to combine a traditional beach/ seaside getaway with a city break. There is plenty to see from traditional pubs and riverside walks to the world-famous Guinness factory. 4 nights accommodation, including flights from Birmingham will cost you around £320 per person. Which isn't at all bad.
Krakow, Poland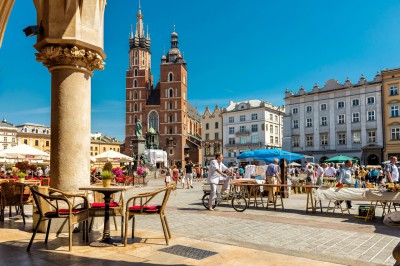 As central European destinations go, Krakow has much to offer. Located in southern Poland, the city is known for its well-preserved medieval core and Jewish quarter. The Old Town – ringed by Planty Park and remnants of the city's medieval walls – is centered on the stately, expansive Rynek Glówny market square, site of Cloth Hall; a Renaissance-era trading outpost, and St. Mary's Basilica; a 14th-century Gothic church. A trip to this area of Poland would not be complete without visiting the local salt mines, a series of tunnels and excavations that go deep underground, or a trip to Auschwitz, the former WWII Concentration Camp. The latter doesn't sound too inviting but it serves as a memorial to those who perished during those atrocities. Flights to Krakow can be found for as little as £130 (return) and accommodation can be very cheap too making a 4 night stay clock in at around £300.
 Budapest, Hungary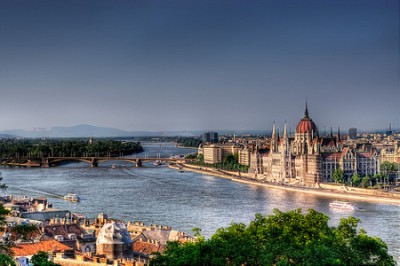 Staying in central Europe, Budapest is bisected by the River Danube, and the 19th-century Chain Bridge connects its hilly Buda district with flat Pest. Trinity Square is home to 13th-century Matthias Church and the turrets of the Fishermen's Bastion, which offer sweeping views. Prices for food and drink are pretty cheap so you can live very well even on a tiny budget. Flights and accommodation will cost you around £360 for a 4 night stay (you may find better if you shop around) but it won't cost much once your their. In fact, I may book a little trip here myself.
Devon, England
If you'd prefer more of a staycation, then Devon offers some fantastic destinations. There's everything from quaint seaside towns (I can recommend Teignmouth, the place the boys in Muse call home) to more metropolitan cities like Plymouth. If you're looking for a beach holiday then South Devon offers some of the best in Britain. The nearby Dartmoor national park has much to offer to those so inclined. Take your bike and explore the moors, rent a canoe and row the rivers or strap on the walking boots and lose yourself in the wilderness. On the flipside, visit Exeter's beautiful Quayside, experience a night out in Torquay, or maybe book in to the Butlins in Minehead! There is literally something for everyone. You can get a coach from Birmingham to Exeter for around £25 return or jump on the train for £90. Accommodation is affordable depending on where you go. A week is doable for less than £200.
Wherever you decide to go, enjoy yourself. If you've got any destination recommendations please let us know either in the comments below or via twitter at @covcampus.
Comments
comments