You may remember that last month we sent out our 'CU Needs You' request to look for 2 brand new Student Social Media Assistants (SSMA) to work with the University throughout August.
Well, that search is now complete, and we thought it might be nice to introduce you to the 2 newest members of the team!
The SSMA's are here to help on our social media channels with any questions, concerns, and queries you may have, over what is a very busy time for new and prospective students. They shall also be creating and sharing lots of fantastic articles and posts here at UnCOVered, so keep a look out over the next few weeks, and enjoy some new student voices on our blog!
So, without further ado – here's Madalina!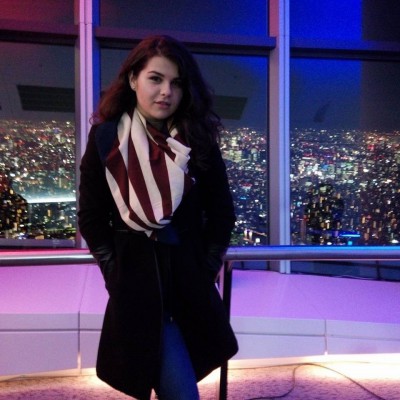 "Hi! My name is Madalina Grozav, but you can call me Maddie!
I've just finished my final year at Coventry University, where I studied BSc (Hons) Forensic Investigations.
Before you ask, NO it's not CSI!!! I didn't chase people up, to question them and then get the lab job done. Sadly, I didn't run in heels while eating my lunch at the scene either… What I did do though was look at contemporary issues in investigations that affect our daily lives.
Opposite to what you may think, my course is not a forensic science course. It is way beyond that. Although it includes a forensic science element every year, the course spreads its focus on current affairs in the world of investigation; be that Forensic Computing, Surveillance, Fraud Investigation, Policing, Civil and Criminal Law, Investigative Interviewing, among others.
Now, just like it happens to all final year students, I'm now hit by the thought of adulthood. Am I ready to spread my wings and fly high? Not really! Well, not for the time being anyway!
Recent social and technological advances, coupled with the travelling I've been engaging in lately, have shaped my focus in one direction-Aviation. I am proud to say I have been given an unconditional offer for the MSc Air Transport Management course at Coventry University (YAY)! So starting this September, I will join the world of fresher's yet again (Cheers to that!), and of course the world of post-graduate study, before fully becoming an adult!
But how is this related to my degree might you ask? Why have I chosen this course since it's not related to my bachelor degree? If there's one thing the course taught me, that is how to investigate a situation and think critically. I've learned to keep my horizons as wide as possible. One particular link I personally find between the two courses is Aviation Security, which I think is now a critical and vital aspect within the aviation field.
I often compare my experience at university to a prolonged tasting session! Besides my course, my life as a student meant joining the Romanian Society, taking part in the Global Leader Programme, and going on a bunch of fantastic national and international trips that included visiting Europe and Asia. Starting from the second year all the way through to the final year I was also a Course Rep.
Work wise, for the past years I have held several positions in the university such as Student Ambassador, Student Progression Ambassador and Data Collation Assistant. As for field related work experience, I took part in a summer internship in Fraud Investigation at Barclays Bank, and volunteered within the StreetWatch scheme coordinated by the West Midlands Police.
Not to forget this year's Summer Ball and Societies Ball – which were absolutely fantastic!
In a nutshell, university for me was a great time to meet new people, get to know me better, know what suites me, and discover what I like.
Now taking a break from the studies, I decided to join the Coventry University Social Media team during August, to help out all those interested in Coventry University via social media. As a Student Social Media Assistant (SSMA), I will be assisting the team with answering any queries you might have, whilst also sharing my thoughts on the blog.
Shout out to you all, I'm here to respond to any concerns/queries you might have because I've been there, done that! I've been a prospective student with lots on my mind and no one to ask. Until I decided not to be…
Information is key in your choice at university, and so I hope you take the time to seek such information!
Keep your horizons and of course, eyes open for my posts!"
#CapableOfEverything
Comments
comments