To celebrate UnCOVered's love of the Great British Bake Off, we're taking on our own Bake Off inspired challenges at home. Amongst our motley crew, are bakers who range from the eager and the enthusiastic, to the apprehensive, and one person whose oven only turns 'on' or 'off'. So let's see what delectable treats and eats they serve up as GBBO runs its course…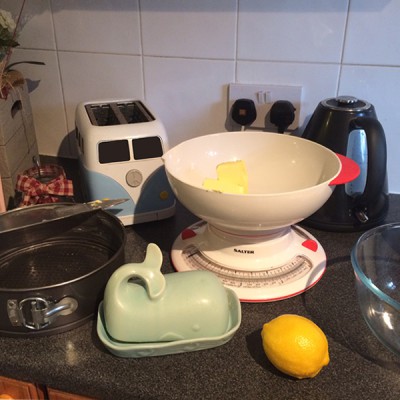 Lemon Drizzle Cake – on a budget!
My cupboards are always pretty much empty, I own almost none of the equipment necessary to make this cake, and I'm the blogger whose oven only has two temperatures: on, or off. What this means, is that even though I started uni ten years ago, I am basically still your stereotypical student when it comes to baking. But I wasn't going to let any of that dampen my calorie-craving spirits.
The point of this blog is to try and demonstrate that even on a tight budget, and with many 'necessities' missing, you can make something tasty, that'll put a smile on your face. So…
Suggested equipment
Loaf tin – I don't own one, so I used my regular round tin
Sieve – again, I still need to add one to my utensils collection, so I saved time by not sieving at all
Electric whisk – you're starting to see a pattern emerging, right? I just used my hand whisk and a trusty wooden spoon
Saucepan
Grater
Ingredients
2 x Lemons (35p each, but I already had an old one in my fruit bowl)
200g Butter (£1.60 you can get cheaper, but I got organic butter, because you've gotta look out for the dairy cows)
200g Plain flour (I know I said my cupboards were empty, but I had a bag of flour and a bag of icing sugar left over from previous baking attempts, so I saved some pennies here too)
4 x Eggs (80p 'mixed size' free range eggs from Sainsburys are an absolute bargain)
200g Caster sugar (I just used the sugar in my sugar bowl, which luckily was caster sugar)
1 teaspoon of baking powder
Icing sugar
Apricot jam (£1.50 but not necessary if you want to skip this stage)
Rum (always necessary, and already had in the house)
I'll go over a quick method, because it's really simple. Turn your oven on, in my case this means on full-whack, but if you can choose a temperature, it's 180 degrees. Grease your cake tin with butter. Then put your butter and sugar in a mixing bowl (and bash the crud out of them with a spoon if you don't own an electric whisk).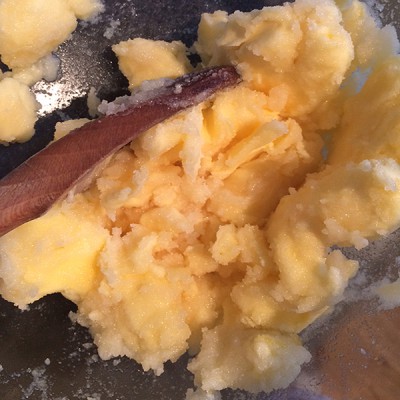 Add your eggs (bit by bit), a splash of rum, zest of 1 lemon, and baking powder, and whisk. Add your flour and continue whisking. If it starts to curdle, I alternate between adding eggs and flour.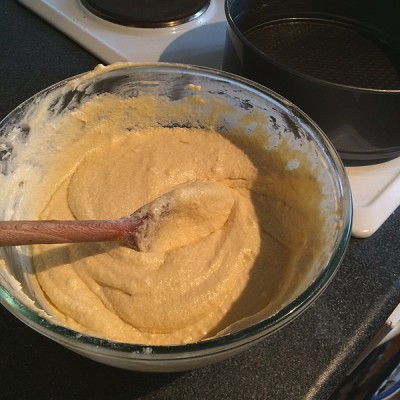 When the mixture is smooth, pour it into your cake tin and bake for approx. 40 mins.
When it's baked you can cover it in warmed apricot jam if you like. Then you poke a load of holes in the top and leave the cake to cool. I later learned how important the cooling stage is… While it's cooling you pop some icing sugar and lemon juice in a saucepan and heat them up to make your lemon glaze. Pour it over your cake.
<— As you can see, even though someone on last week's show said it, I clearly neglected to let my cake cool down for long enough. The icing ran straight through it, and 4 days later, I still can't get my sides to stop being sticky.
But, after all that, I was left with a still deeeeelicious cake. And I was feeling like Mary Berry at Christmas… if a little hot and bothered.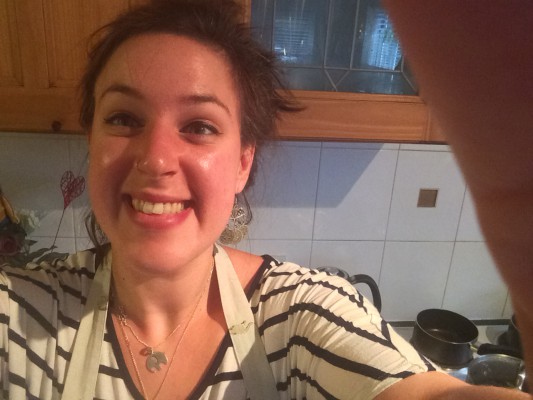 And I worked out that it only cost me approx. £4.25. Budget baking is all about looking at what you already have and working with it. But I think a Lemon Drizzle is a brilliant cheaper bake, even if you do have to buy everything from scratch.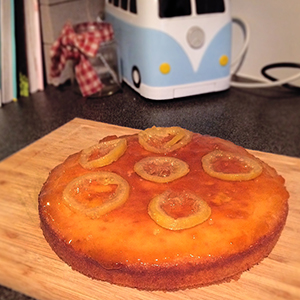 If you've got any good ideas for baking on tight purse strings, let us know! We'd love to hear from you.
Comments
comments