Fresher /ˈfrɛʃə/
noun
First year student who is about to have the time of their life at Coventry University!*
It's official, your University adventure is about to begin – woohoo! Before you get thrown into the world of 9am lectures and assignments, you've got to learn what being a student is all about. And that's where Freshers comes in to play! Our 9-day extravaganza at Coventry is set to keep you busy, but if you're not sure where to begin, here is our bucket list with 10 essentials you should aim to tick off!
1. Get all the free food!
Adult-ing at University involves cooking for yourself – but we're not throwing you into the deep-end straight away, as Freshers is packed with foodie opportunities! Why wait for Two-for-Tuesdays when you can get your hands on enough pizza vouchers to fill your doughy cravings for months?!
One of our biggest deals this year has got to be your Freshers pass entitling you to 6 free meals – calling all hungry students! And come rain or shine, our Welcome BBQ will be cooking up a storm.
2. Customise a t-shirt (aka cut off the sleeves)
This is the first chance to embrace your uni identity, and what better way than donning your team colours on one of our club nights! Make the night one to remember with your new friends, by customising your t-shirts and making your squad standout.
3. Wear fancy dress
When you're packing to come to uni, there is one element of your wardrobe you will definitely need to invest in.
Whether it's neon brights, army camo, or school uniform throwbacks, you'll be spending a large part of your freshers in either dress up or dress down (PJs or trackies, whatever you prefer!)
4. Sign up to 1 million societies
Are you a fan of Pokemon? A whizz at Chess? Or the next star baker? Then this is the time for you to get to know about all of our societies. We have a Societies Fair dedicated to meeting current members and finding out what they can offer you! And if sport is your thing, our Sports Fair will help you discover how active you can become on campus.
5. Learn every different way to make tea and toast
If you're moving out for Freshers, you'll be really busy meeting all your flatmates and joining in with activities, so you might not be throwing any 'Come Dine With Me' style dinner parties for a while.
But a sure fire way to get to know people is to learn how they like their toast and tea. Milky with 2 sugars, and a slice of white with Nutella please!
6. Bond with friends via Netflix
When you're not having a student coffee morning, you and your new friends can take advantage of all the trips and events on offer. You can take a visit to Warwick Castle, play hide and seek in Ikea, or play Raveminton (trust us, it's good!)
It's a great opportunity to build new friendships and discover your new city together. Before you know it, you'll be enjoying a Stranger Things Netflix marathon with your new best buddies…
7. Embrace student discount
Your Phoenix card entitles you to the freedom of student discount with NUS membership! There are many shopping and food outlets, in and around Coventry, where you can make the most of it and look after your pennies.
8. Cook pasta/pizza/noodles (or all 3!)
The initiation into the student diet has begun! It's our duty as students to live up to this one stereotype: we all love quick and easy meals because let's face it, who doesn't?!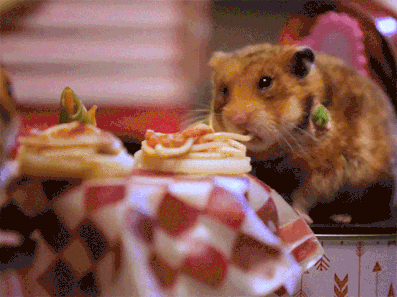 Experiment with your flavours, explore how both the hob and microwave work, and put the people back home at ease with your culinary skills.
9. First lecture experience
You'll get your first encounter of university learning with your induction sessions.
Getting a taster of lecture halls and your teaching team will be the first stage on your study adventure. And you'll also get to meet the people on your course for the first time!
10. Get freshers' flu
Sorry guys but this is probably unavoidable! Stock up on Lemsip, tissues and have a big old duvet day!
You can find out more about Coventry University Freshers' here. From castles, to club nights, to IKEA trips, we've got it covered.
*Genuine Coventry University dictionary definition! ☺
Let us know how your bucket list pans out, in the comments or across our social media. We wanna hear your crazy stories!
Comments
comments