It's finally November! Which means Fantastic Beasts And Where To Find Them is only a few weeks away! So to get you excited, we've put together 5 reasons this film is gonna be the greatest thing since Harry Potter.
We're Returning to the Wizarding World!
Finally after years of waiting, the wizarding world is back on the big screen. Sure, since the end of Harry Potter there've been things like Pottermore, short novels and various interviews with J.K. Rowling that have kept the fantasy world alive, but there's nothing that compares to watching some live-action wizardry. Fantastic Beasts is a great chance to learn even more about everyone's favourite fantasy universe, so prepare for new beasts, new adventures and most importantly new magic!
Eddie Redmayne is playing Newt Scamander.
Eddie Redmayne, the same actor from Les Miserables, The Danish Girl and The Theory of Everything, is playing Newt Scamander a Magi-Zoologist from England who has travelled to New York to go monster hunting. Eddie himself has already won an Oscar and a ton of other awards, so you can be sure that he's going to be a pretty good wizard. Although that's no guarantee that he'll ever replace Daniel Radcliffe (let's be honest, no-one will be a better wizard than Daniel), Newt is already looking pretty great in the trailers, and I can't wait to see everything he has to offer.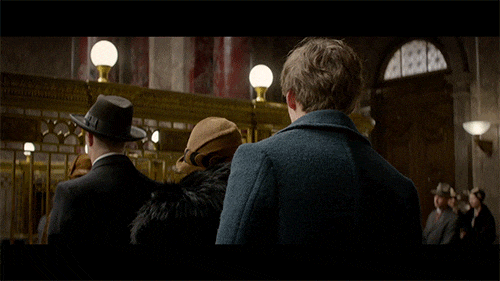 New York! New York!
Unfortunately Hogwarts isn't the main setting for Fantastic Beasts, the magical high school has been switched out for 1920's New York. With flapper dresses, swing music and big concrete streets, this new setting is sure to bring out a side of the wizarding world that we've never seen before. The trailers have already given us a glimpse at the magic in New York: wizards are hiding from muggle witch hunts, beasts are on the loose in the city and underground clubs are hidden within magic walls, there's a reason New York never sleeps if there's this much magic about.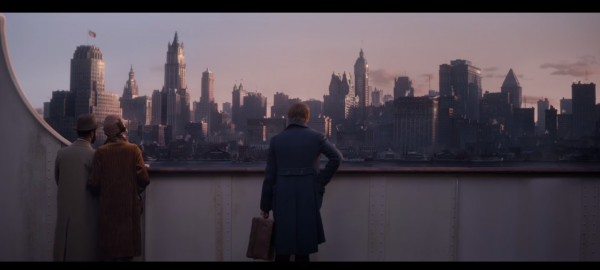 A look into Dumbledore's past
Now everyone knows that there's more to Dumbledore than meets the eye, but we never learnt much about him during Harry's time in Hogwarts. Luckily Fantastic Beasts is going to fill the gaps and give us a whole lot more info about the mysterious Hogwarts Headmaster. J.K. Rowling herself has already confirmed that the history between Dumbledore and Grindelwald, is going to be a central part of the Fantastic Beasts movies. For those that don't know, Grindelwald is an old childhood friend and romantic interest of Dumbledore's, as well as being a great and powerful dark wizard who is usually referred to as the 'Voldemort' before Voldemort. Prepare to see some amazing plot moments with these two, as well as some pretty legendary duels.
David Yates is directing
David Yates has been the director of the past four Harry Potter films, so you can be sure that Fantastic Beasts is in safe hands. A director who understands the movie and source material they're using is invaluable. Luckily David knows all about Harry Potter and has worked with J.K. for years. If anything, knowing that he's behind it all should reassure you that Fantastic Beasts won't be a disappointment.
Are there any special reasons why you're riddikulusly excited about this film? Share them with us in the comments below or on social media!
Comments
comments