December 3rd is 'Make A Gift' day and we're thinking a student budget thrives off a homemade gift! So pull out your craft kit, find some bits and pieces and get ready to test your DIY skills to the limit. Don't worry if you're struggling for DIY ideas, UnCovered's got you covered! Here are 7 great DIY gift ideas from student blogger Kyle!
Jack Daniels Soap Dispenser
Now what's better than making a gift for a friend and getting rid of some of the rubbish in your own house? Nothing that's what! Luckily this handmade gift idea hits both of these points easily. First things first. you'll need to buy a soap pump, some liquid soap and grab an empty bottle that uses a screw-on lid. Clean out the bottle, fill it with soap and then screw on the pump, it couldn't be easier! In less than 5 mins you'll have a stylish recycled gift that would look great in any student bathroom.
Instagram coasters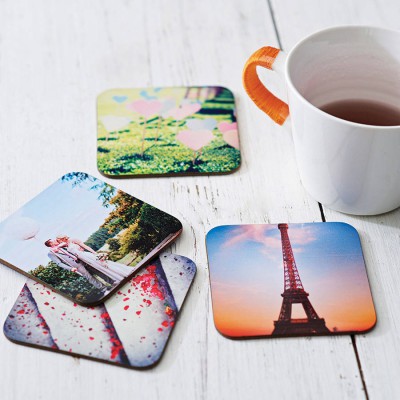 Now traditionally people make handmade photo albums that contain all kinds of memories, however, more often than not they just end up as things to rest a drink on. So why not skip the middle man and turn your photos into actual drinks coasters! To make these great looking coasters all you need is printed Instagram pics, a small thin block of wood, glue and some water sealant. You simply paste the glue onto the wood, press the picture into place then let them dry before applying the sealant. It's a super easy process that anyone can do, if you'd like a more in depth guide on how to make them look here.
DIY memo boards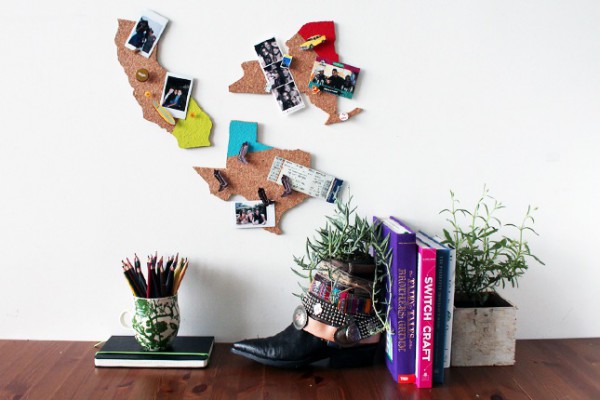 If your friends always seem to be forgetting things and missing appointments then it's probably time to give them a little bit of help. Luckily these memo boards are a stylish and subtle comment on your friends' organisational skills. All you'll need for this is some cork board, some paint and some tape. You can either print out a stencil or make your own design for your board, then once you're happy with it cut it out of the cork board. Then apply some tape on the areas you don't want to get painted, after that simply paint the board and you're done! Just make sure you tell your friend they need to glue them to the wall. For a more in-depth guide on how to make them check out the guide here.
Personalised Mugs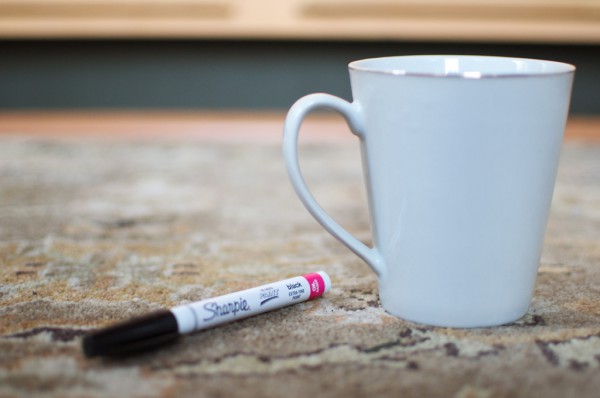 If there's one thing students need, it's more cups. There never seem to be enough or they seem to be almost permanently in the wash. So why not make your friends some personalised mugs and help them put off the washing up for a little longer?! Making a personalised mug is easy, all you need is a blank white mug and a couple of Sharpies. Draw whatever design you want on the mug, let it dry, then bake it in the oven, leave it to cool and voila! You have your very own custom mug.
Study Survival Kit
Exam season is just about to start, so that means lots of late nights and even more frustration. So making your friends a study survival kit might be the best gift you could possibly give them! It's super easy to put together as well. You just need to grab a box and fill it with everything you can think of that'll make studying just a little bit easier. Throw in some extra pencils, paper, paracetamol, highlighters and of course plenty of snacks! Maybe even throw in some vitamin C tablets, they'll need it during those long days locked away in the library.
Food! 
So if DIY isn't really what you're strong at then it's time to fall back on your baking skills! After all the best handmade gift is always food. Take the time to bake the best cake possible or better yet a load of muffins! (My personal preference). Or really test your skills and make something you've never made before. The best thing about this DIY gift is that as long as it tastes good any friend is guaranteed to love it.
Comments
comments