His name's Knappett, Kyle Knappett. And he's here to tell you about what life is like when you're a Journalism student. From the early starts – all in the search of that perfect interview – to the inspirational guest lecturers who'll teach you how to write a book, here's what it's like to be Kyle… Warning: this blog may give you a glance into your own incredible future!
A little about me
I'm in the final year of my undergraduate Journalism degree in the faculty of Arts and Humanities at Cov Uni! It's been a long tough road to get here but the end is in sight… and coming up far too quickly for my liking. My interests in journalism lie in gaming and current affairs, which means keeping one eye on politics and the other on the latest video game releases. I'm currently in the middle of preparation for my final project, where I'll be using VR to create an immersive gaming documentary. It's a bit of an experimental project, so that means a lot of work and a lot of potential for it to go wrong, which is more than a little nerve-wracking, especially as this will be my final degree project. It's definitely exciting though! Outside of my studies I work in the University's social media team doing stuff like monitoring our social media channels, scheduling content and writing blogs like these!
My morning
When you study journalism you're kept busy a lot. You're either working on a story, editing some content, doing an essay or finding time to take it easy. No prizes for guessing which of those activities are the most enjoyable… yeah I'm not even gonna pretend that essays are fun. To give you a better understanding of what studying journalism is like, I'll try to talk about one of my busier days.
My day starts off with my worst nightmare, a 6am alarm and a very grumpy and cold half an hour of getting ready! The reason for my early start is that I've been asked to help film a 360 documentary about Coventry market, which of course means getting there for when it opens. So after a short and very cold walk I arrive at the market. My first job is to meet up with the rest of the team and discuss exactly what we want to film and who we want to talk to.
As a team we decide the documentary should focus on the community aspects of the market. So while the cameras are set up, me and another journalist sit down and work out about 8 questions we can use as the basis for our interviews. Then comes the hard part, finding interviewees! By now it's 7am, the market stalls are being set up and there are no customers around, so you'd think finding people to talk to would be easy. It's not. Obviously people are setting up stalls so don't really have time to talk or they just don't want to be on camera. It's frustrating but in journalism you get used to people declining interviews. Soon enough though we have 3 or 4 willing interviewees and we can begin.
Interviewing can be a tough experience, you've gotta remember what questions to ask but also keep the conversation flowing. So it can be easy to get a little muddled up. Plus, when you're interviewing members of the public you have to make sure that what they are saying is being picked up nicely by the mic. Which means carefully positing the mic without throwing it in their face and trust me that's a lot harder than you think.
The interviews that we get go well and everyone's happy with what we got, so we decide to spend some time getting some extra shots. Customers have started entering the market so we try going into some of the busier areas and film just to get a real sense of what life in the market is like. Once that's done we take a well deserved coffee break, well mostly a coffee break I get a hot chocolate. The team has one final chat about what we've filmed and then we start to pack up… well they do, me and my buddy journalist have a lecture to get to!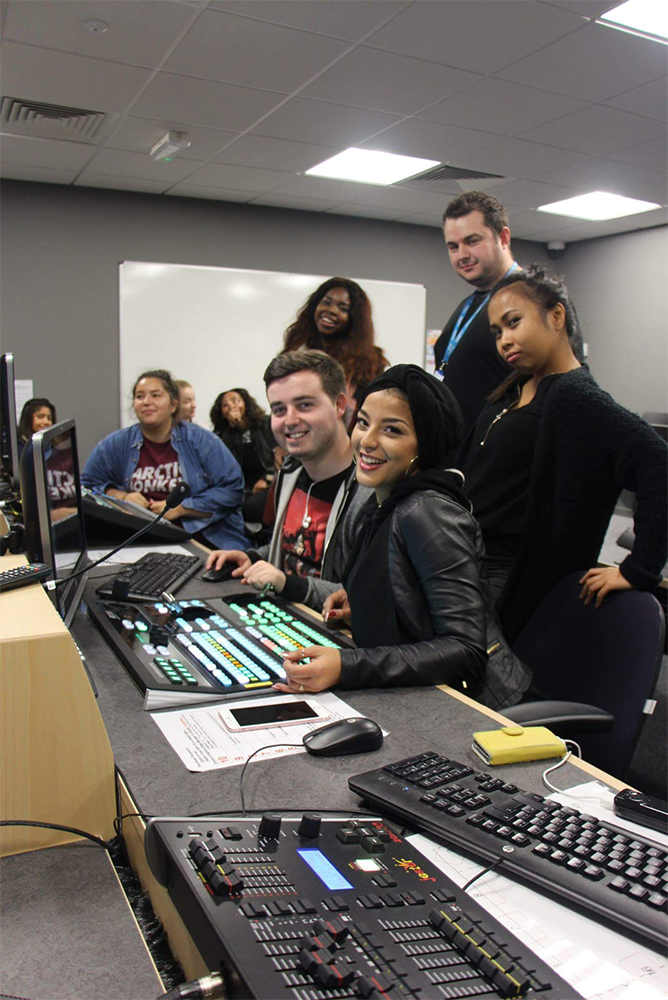 Now it's around 9:30am, we walk back towards the uni and get to our 10am lecture with plenty of time to spare. Our lecture today happens to be a pretty exciting one, we have a music journalist coming in for a guest lecture. Guest lectures are always a lot of fun as they can give you a perspective about your work that you hadn't really considered before. Plus it's always good to talk to other people in the industry to reassure yourself that a career in journalism doesn't just have to be a dream.
The lecture today is really enjoyable, our guest speaker gives us loads of advice about her experiences within the industry as well as talking to us about how we can get into the industry ourselves. It was more useful than I was expecting, so like any good student I took plenty of notes… and made sure to keep checking my phone just in case anything interesting happens on Facebook. The lecture ends with a 15 minute Q&A session with our guest lecturer before she has to leave.
Afternoon
Next on the agenda is a quick 15 minute break before we have an hour long talk about long-form writing. Our lecturer goes through his writing process and then gives us a load of tips to help us in case any of us ever want to write a book. By now it's around 1pm and time for lunch!
I grab something to eat and chill out with some friends on my course for a while, we mainly talk about the course and our plans for the trip to Amsterdam that we're going on next week.
Once lunch is over, a few of us attend a meeting with our lecturers and some of the faculty staff to discuss their plans for the future journalism course and give them our feedback about our time studying in Coventry. The meeting ends up going really well and we leave feeling pretty good.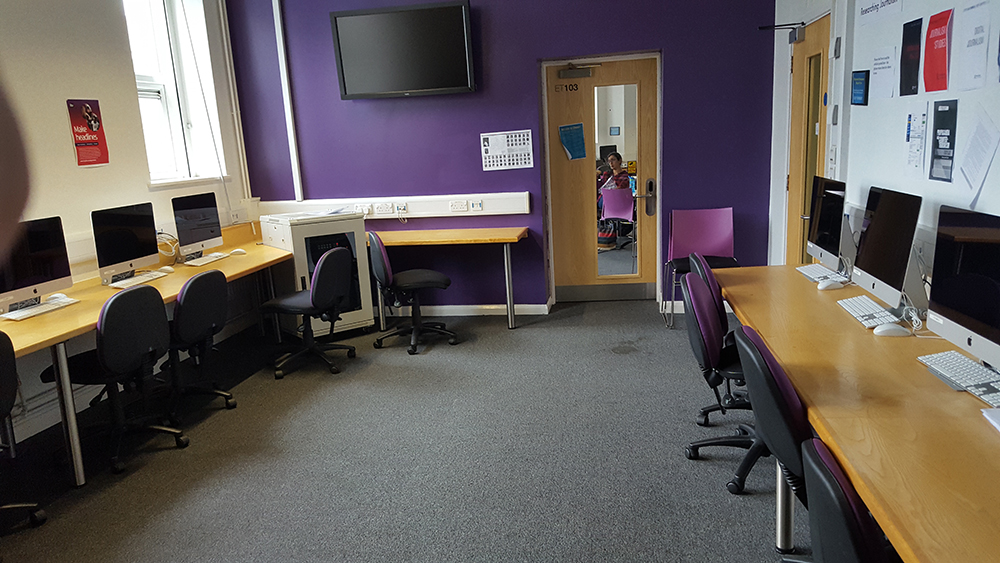 The meeting finishes at around 4pm but the day isn't over yet! Me and a friend head into one of the study rooms in our building and start working on our final project plans… and we definitely don't 'accidentally' spend an hour and a half watching Youtube videos… Definitely didn't happen.
Evening
Afterwards we decide to head home. By now it's 7pm and we're feeling pretty hungry! I get home, say "hi" to my housemates and start making dinner. The rest of the evening is spent chilling out with my housemates and playing some video games.
So yeah, that's a day in my life as a journalism student. Don't worry, you're never bored when you're studying journalism!
Comments
comments