Say hello to the Easter Holiday! Everyone falls into one of two categories when this time of year approaches: 'yippee I can spend 2 weeks solid revising' vs. 'I can forget about revising and eat all the chocolate instead!' But it doesn't have to be that way – we can have our Easter Eggs and eat them! How eggxciting!
The Easter break is the perfect opportunity to get ahead with revision for upcoming exams, whether they be A Level, International Baccalaureate, Scottish Highers or something else. And it's also the time to reward yourself for all the hard work you've done so far.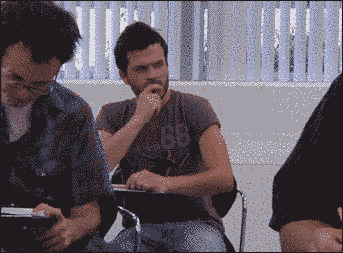 So, pick up a pack of mini eggs or a chocolate bunny and get stuck into our top tips!
Make a timetable
You've probably heard it all before, 'you need to be organised about your revision', but how much thought have you put into it? It's easy to make a timetable when you know how much time you have to work with over the Easter holiday. You can either draw one out or make a digital version, but get creative with your colour coding for each exam and remember it's important to make time for fun and snacks as well.
So, that means if you know that Great-Aunty Agatha is coming around for Sunday dinner or you want to watch the latest film at the cinema one night, that's okay – you just need to factor it into your revision plan.
First step is to identify what you need to revise and decide what you'd like to focus on first (hint: check when your exams are to see how much time you have left). Some people find it easy to focus on one subject at a time while others like to swap between subjects throughout the day, there isn't a wrong way to approach it – choose what works for you.
Note-making 101
Let's be honest, note making is annoying. So we're going to crack this together! First, you'll need to look at what you should be making notes on because as tempting as it is, rewriting all your class notes word-for-word in neater handwriting is not the most productive task.
Read through everything that you've got currently and check for gaps in your knowledge. This will help you narrow down what you're already an expert in (smashing it) and start sourcing new information from the library, textbooks, or even sharing notes with your friends and teachers.
Now notes don't have to be boring! Mind-maps, flashcards and collages make you think about how to structure your notes while also being really fun to make – who doesn't love cutting and sticking? If you're revising Shakespeare you could create a mini magazine and treat the characters like celebs, or if you're revising Chemistry design your own periodic table using some Breaking Bad inspiration.
Practice, practice, practice
You've got your timetable and your notes, so now it's time for the exam papers… don't worry not the real ones. Your exam board will have loads of past papers you'll be able to find online so you can see what types of questions you'll be squaring up against – watch out for those 48 markers!
This is a great benchmarking tool where you can test your essay planning skills and test yourself under timed conditions. Each time you do this you'll be able to look back on your plan and see which pesky facts keep avoiding ending up in the final answer, and then hey-presto: exam papers, completed it! And for every paper you complete, you should give yourself a chocolatey reward… don't want those crème eggs to go to waste!
TIP: Save some past papers for the weeks immediately before your exams so you can top up your memory.
Not forgetting you BTEC-ers
If you've got coursework and project deadlines coming up, you can still use the timetabling advice and you can never have enough notes! We bet you'll already be deadline pros but practice really does make perfect and the extra time during holidays gives you extra thinking time and proofing time!
TIP: Proofing is your best friend, so why not ask your best friend to read over your work before you submit it? A pair of fresh eyes works wonders!
Take a break
And breathe! The best part about our advice is that your Easter break is about making time for yourself and not entering revision hell.
Remember that revision timetable? Fill the free time with plans with friends or have some you-time, who doesn't love sweet treats and Netflix? Or if the weather's nice (fingers crossed) take a walk and get some fresh air, it really does blow away the cobwebs from your brain!
Remember hundreds and thousands of students before you have taken exams and come out the other side! So, what are you waiting for? It's time to get your revising hat on!
Comments
comments