When talking about being a vegetarian, in no way do I want to tell people how to eat or what they should or shouldn't eat. I've made my own choices with eating, and everyone else is free to do the same. However, one thing I do love to share, is inspiration to try new things!
Although I'm technically a pescatarian, my eating habits are predominantly vegetarian, and one of the things I love about veggie dishes is the range of flavours and ingredients that are used to create something super tasty, as well as the obvious health benefits.
So with that in mind, I wanted to share with you a few recipes I enjoy that highlight some amazing ingredients!
Looking at that title, you might not think this is any more exciting as a regular lasagne. But with this one, instead of using pasta, it uses roasted slices of celeriac (celer-a-what-now?). It adds an incredible flavour and also has more nutrients than your classic. One of my very favourite dishes!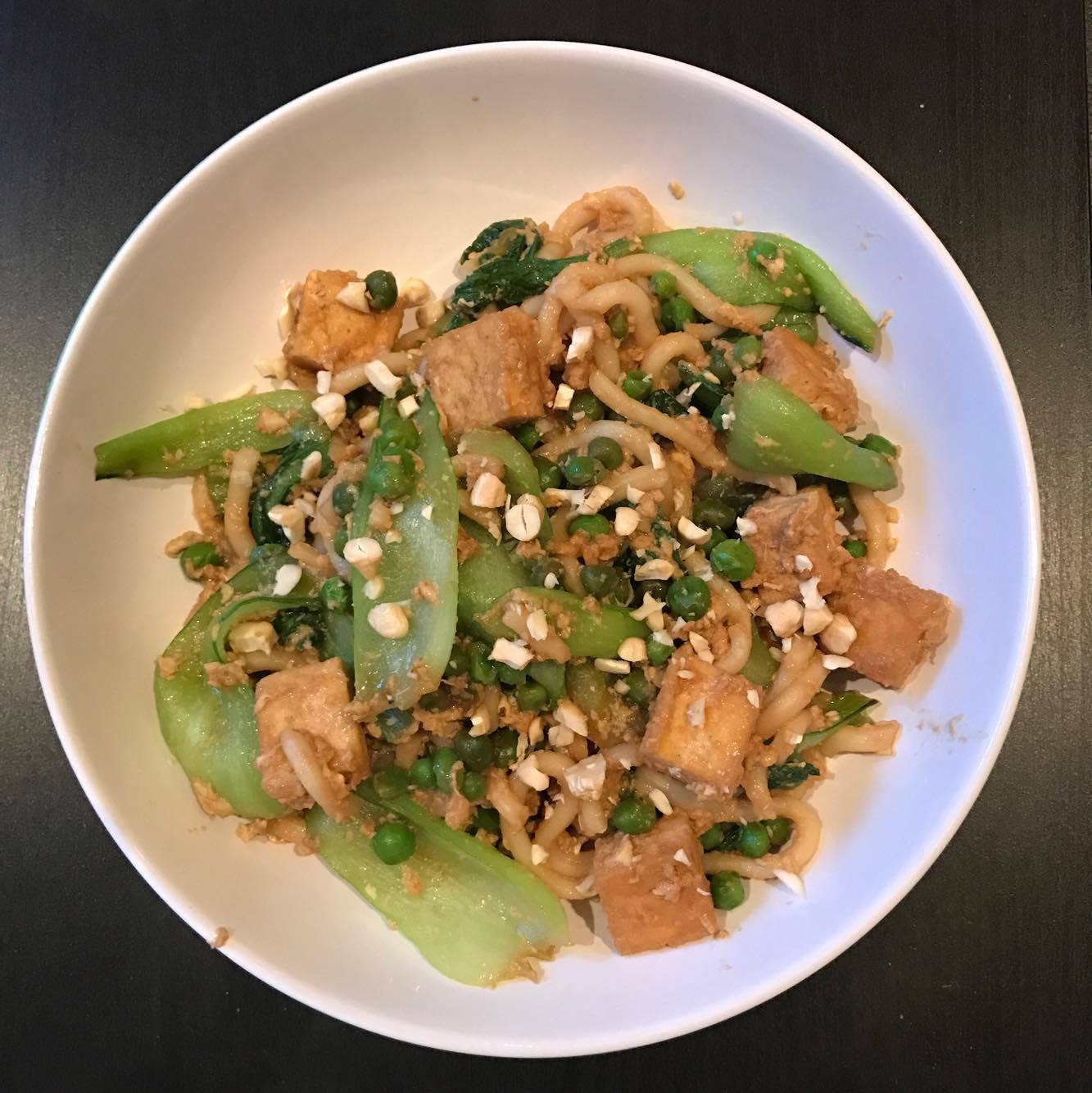 I feel like tofu has a mixed rep and sometimes I can understand why. For this recipe, I use the firmest smoked tofu I can find. It doesn't need draining, or leaving for hours with all of your books piled on top! You can often find it in Holland & Barrett or down at The Green Unicorn at FarGo Village! The dish is super easy and cheap to put together and tastes wonderful.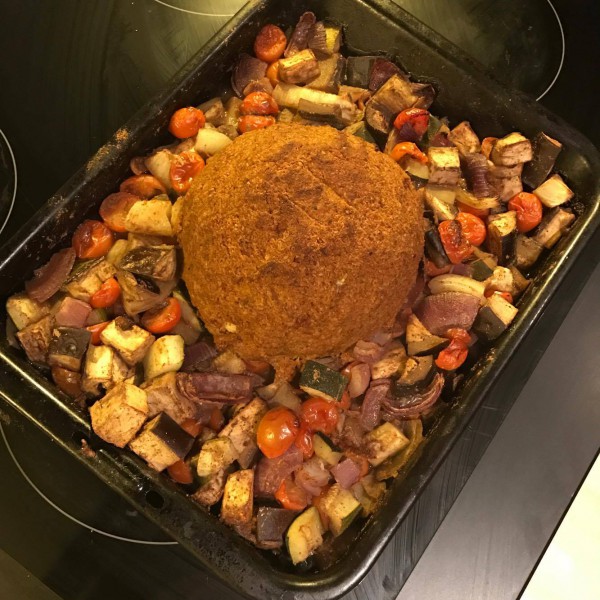 If you're a fan of cauliflower, you'll love this! And if you're not, I can't recommend roasted cauliflower enough. I've seen a few converts after suggesting people roast it with salt and pepper rather than boil the life out of it. This is a great crowd pleaser, loads of veg and minimal effort… You can't go wrong.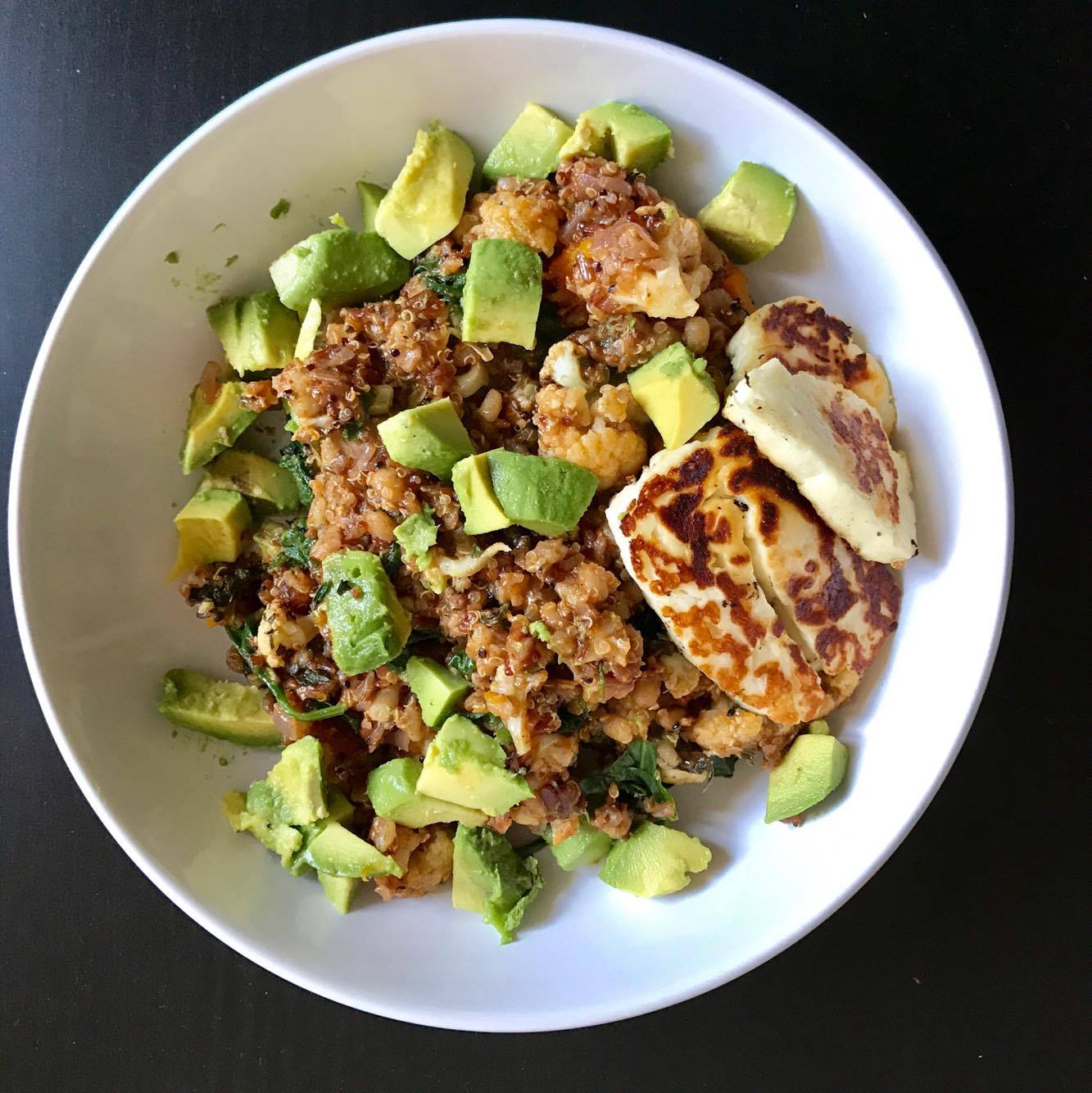 Another ingredient I couldn't live without is butternut squash, it's a great addition to most dishes as a side or the main focus. This recipe does require a slow cooker, however, you could do it on a hob at a higher heat for a shorter time. Also, some of the grains used can be expensive or difficult to find, so you could substitute them for whatever rice and grains you would prefer! I made a batch of this and had some for dinner that night, then ate the rest up for lunches cold, and it worked amazingly both ways. I topped mine with some avocado and halloumi, because I was feeling extra fancy!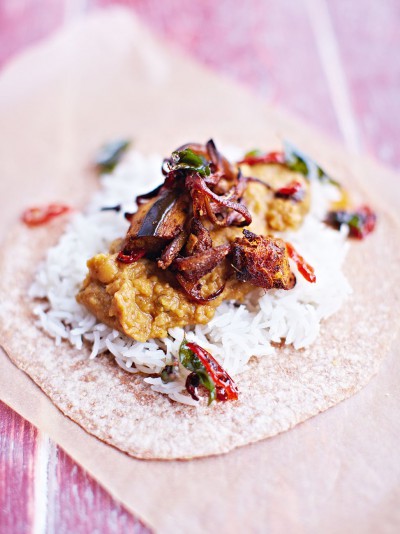 Another of my favourite ingredients at the moment is aubergine, I can't get enough of it and try and incorporate it in to all sorts of meals. I found this recipe and gave it a go a while back, and still have some leftovers in the freezer to look forward to! Another easy dish you don't have to do too much to, it's really satisfying and great for meal prep or even if you're having people over for dinner.
So "those are a few of my favourite things"! If you're a vegetarian, let me know what you think of these recipes and feel free to send me some via social media or in the comments below. If you're a meat eater and have given National Vegetarian Week a go, I'd love to hear about how you found it!
Comments
comments