With your exams out of the way and the long summer nights rolling on, it seems like the ideal time to stop thinking about what comes next, doesn't it? Well… you might wanna think again. Sometimes those end of year results don't come back exactly as you'd hoped and you have to rearrange your well thought-out plans.
Hi, my name's James and here's how I found that out for myself…
Having prepped as best as possible leading up to my final A-Level exams I was quietly confident of my impending success: having just received a reasonably high mark in my end of year Media Studies coursework and a flurry of high grades in my mock exams. I could almost picture myself seated in the university lecture hall where I'd be studying English literature and American Studies later that year.
Fast forward a few months, and oh how I was wrong…
Lo and behold, my preparations hadn't been as diligent as I had previously thought and on the day we received our exam results, I was unpleasantly greeted by the sight of my overall UCAS score. A figure that was 40 points less than I had planned for.
On the face of it, this was a disaster
How had I not revised hard enough? Why had I messed up when I was so sure I had set myself up for success? How did I let myself down? And by so little as well?
I was confused, I thought I had prepared for this. I was sure if I underperformed in my final A-Level exams I would be able to use my AS marks to pull my grades up, giving me enough points to get a place on the university course I had set my sights on. However, this was not the case, and I was unceremoniously dropped into the world of Clearing – a foreign concept to me at this point and a whole new landscape of options.
I was annoyed at myself, wounded by my own 'failure', and nervous to see what Clearing had in store.
Yet, unbeknownst to me, what initially seemed like a daunting and dreadful task ahead – sifting through the wild and wonderful courses on offer through Clearing – actually turned out to be a rather enlightening experience. Both in terms of my general understanding of the Clearing process, and the fantastic options on offer that many students are unaware of.
My hopes of fondling through the pages of some of the greatest American works of literature whilst roaming my first choice university's halls had been scuppered, yet I was determined to find myself a place at an equally exciting university, on a course that I felt just as comfortable with.
Having never thought about 'going through Clearing' I wasn't the best prepared person on Results Day, but as ever, I was quick to adjust. Soon enough I found the correct Clearing hotline number…
024 76 791 791!
and got myself logged into the UCAS website.
Now all that was left was to find a course that was just right for me
I was looking for something similar to my original firm choice, if possible, and if not, something that would entice me just as much. It turned out, this wasn't an issue at all as the selection of courses on offer during the Clearing window really was quite spectacular.
Luckily enough, I managed to find a course with places available that sounded right up my street: Journalism at Coventry University. It incorporated several of my major hobbies, promised an interesting three years of development and above all else, I had enough UCAS points to earn myself a spot.
All that was left now was to get on the phone to Coventry, to see if I could secure myself a place. A nerve-wracking time for any prospective university student. As the phone rang and I waited to hear the voice on the other end of the line, all of the scenarios that could play out did so in my head… and they went from bad to worse.
With each unanswered ring my suspicions grew worse, and more negative, but in reality I had no reason to think this way at all. It was just those Results Day fears creeping in, and we all have them at one point!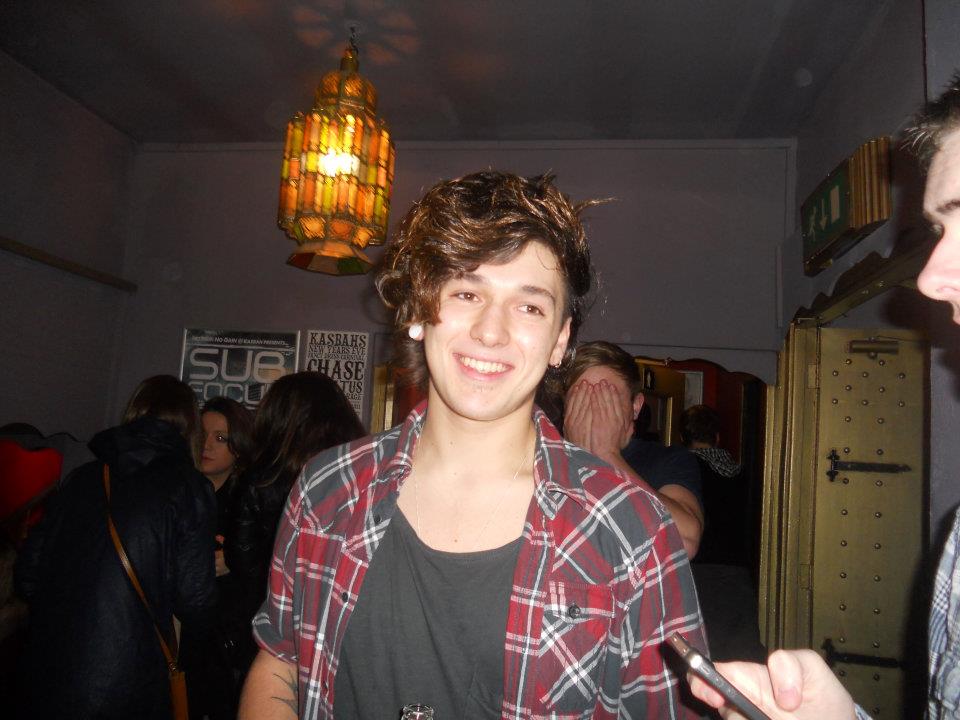 When the line connected, I was greeted by the joyful tone of a 'Clearing Advisor', one of many who had been specifically set up and trained to receive and handle panicked student calls on Results Day. In hindsight this well-established service, and one that continues to this day at Coventry University, is what made my Clearing experience so pleasant.
After spending a good few minutes discussing my predicament with the ever helpful advisor, I was transferred through to speak to a senior lecturer from the University's Journalism department, who guided me through the next steps of the Clearing process. He informed me that my grades and experience meant I was eligible for a place on the course, and asked whether I would be available to travel up to Coventry the following day for a face-to-face interview.
I had just gone from not getting the right grades to go to uni, to earning an interview for a spot on a highly-regarded Journalism course. I jumped at the opportunity. The following day I was on my way up to Coventry University with a portfolio folder in hand, a nervous sweat on my brow and nothing more than a hope and prayer that I'd earn myself a seat at the HE table.
It was a nervous time…
After a good sleep, two trains and a hurried walk, I was ready to go. When I eventually arrived at the correct building I was greeted by an extremely helpful receptionist who guided me down to my interview room, where I was met by the gentleman I had spoken to on the phone only the day before. Not only was this a reassuring sight, it also helped me to understand that this was a university that cared about the well-being of its students: prospective, studying or graduated.
I was on the right path…
Now, I'm not saying that interview was perfect! But fast-forward a few years and I graduated with a 2:1 from my degree at Coventry, earned myself a desk job with the University working in their press office, and had a fantastic time doing it all!
So you tell me, how can Clearing be a bad thing?
Head to our Clearing website to learn more about the Clearing process and see what courses we have available!
This post was written by James Stride
Comments
comments