Today, people all over the UK will gather together to remember those who have made sacrifices for their own, or another's country. Remembrance Day has popularly become a time to remember the First and Second world wars. School children will learn the history of these events and poppies will be sold to support the families of those affected by war. Today is also a day for contemplation about people around the world suffering the effects of conflict right now.
The Coventry Blitz, November 14th-15th 1940
The streets were running with water. There were ambulances and buses taking the injured to hospital – people were all bandaged up. Some were digging to try to help those who had been buried in their homes. Others were walking about looking absolutely shell-shocked. They didn't know where they were or where they were going."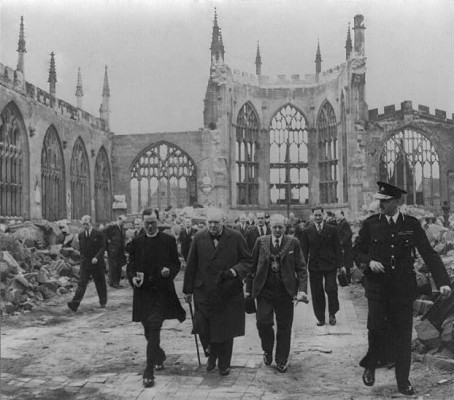 When reading the awful history of the bombing of Coventry in November 1940, your mind instantly recognises the similarities between the devastation then and the images of Syria we see today in the news.
It can be hard to imagine the lives of the adults and children of Syria and other war torn countries today, while we live and work in our beautiful, peaceful city. But looking back at the history of suffering Coventry has fought to put behind it, can open our imaginations and help us empathise with the rest of the world.
The Coventry Refugee and Migrant Centre
Coventry's history of war-time suffering makes it a city with a natural sympathy to the plight of refugees and migrants. When thinking about these issues, I decided I needed to speak to some experts. So I met Jackie from The Coventry Refugee and Migrant Centre , a centre whose Director, Sabir Zazai, is a Coventry University graduate and refugee himself. Coventry, a city which itself has known the pain of war, was vital in his survival and success.
Jackie spoke of Coventry's reputation as a welcoming city and said "what Coventry stands for is a city that offers the hand of friendship". After reading Zazai's open letter on post-EU referendum racism and reporting abuse or hate-crimes, I asked Jackie if in the wake of Brexit, peoples' attitudes in Coventry had changed towards refugees and migrants. Had there been a rise in the reports of racist attacks, as there has been in other cities? I found her response cautiously hopeful:
No. I haven't heard anything, it has not come back to me that there has been anything happen. Of course, that doesn't mean it hasn't happened, but nothing has been raised to me."
Coventry's identity as a city of understanding is one of its great assets. Our multicultural community is, I believe, one of our most important strengths. But Jackie spoke powerfully and with heed of the dangers of scapegoating, and of the concern that post the EU-referendum we must avoid the danger of minority communities being blamed for the country's current problems.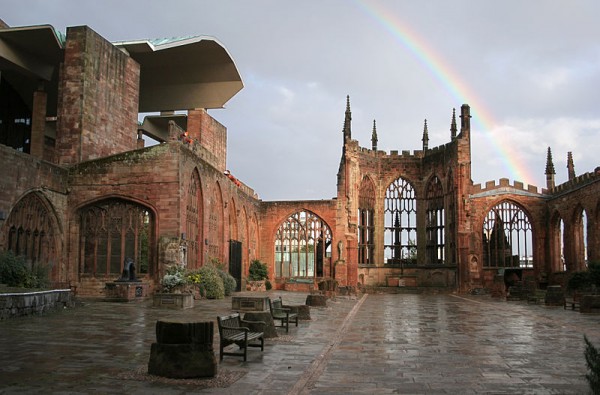 As our city goes from strength to strength, one of the best ways to improve our understanding of the rest of the world and each other, is through education, and as Sabir has shown, education can change lives. There are some fantastically explorative courses on offer at Coventry University if you want to develop your interest in global affairs:
The MA in Peace and Conflict Studies is a great idea for anyone who aims to pursue a career in humanitarian action, international development, international relations, human rights or diplomacy.
If you are looking for an undergraduate course, International Relations BA (Hons) will teach you to analyse and confront the global issues of our modern world.
If Law is your career of choice, then International Law LLB (Hons) will teach you about the legal side of global issues, and is a stepping stone for a career in international law, business, or international organisations such as the United Nations.
If you're interested in these subjects but are already studying something different with Coventry Uni, look out for Guest Lectures at the CTPSR (you can find them in the George Eliot building). The Centre delivers world class research and has strong links with the Coventry Refugee Centre.
This Remembrance Day when we stop and think about the past, let's think about today as well, and about how our wonderful city is humbly helping to pave the way for global unity.
Comments
comments