Flip me, it's pancake day already! We've all been there, done that with the classic recipes, so this year it's time for something a bit different! We've panned around online to bring some quirky and creative ways to enjoy shrove Tuesday!
First, A bit of history…
Pancake Day (Shrove Tuesday) traditionally precedes Ash Wednesday, the first day of Lent. 'Lent' is a Christian tradition that involves giving up a sin or vice for 40 days, starting on Ash Wednesday and leading right up until Easter. However, Lent does not include Sundays, so Ash Wednesday actually falls 46 days before Easter. With me so far?
The 21st Centaury version of Lent is usually a little less serious, with people from all backgrounds choosing to give up a vice such as alcohol or eating chocolate – going without treats until Easter Day, where they can then be free to gorge themselves on chocolate eggs!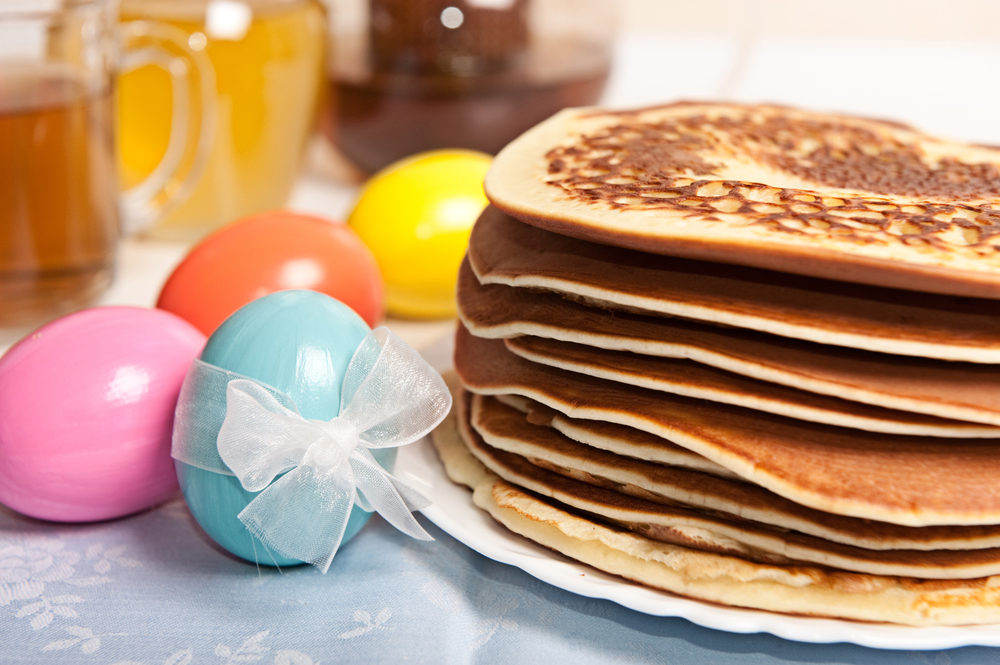 Why is it called 'Shrove Tuesday?'
On the Tuesday before Lent (Shrove Tuesday) Anglo-Saxon Christians would go to church to give confession. The Anglo-Saxon term 'shriven' or 'shriving' means to confess and be absolved from sin, so 'shrove' means 'having shriven.'
Ok, so where do pancakes come in?
Shrove Tuesday was the last day to get rid of the decadent (sinful) food, such as eggs, milk and fats (butter), that was banned in Lent. Pancakes are the perfect way to use up these ingredients without wasting food. As people across the land would all be eating pancakes on the same day, 'Shrove Tuesday' quickly became known as 'pancake day.' However, some people say that the pancake actually means more than just a way to use up ingredients:
"The pancake has a very long history and is featured in cookery books as far back as 1439. The tradition of tossing or flipping them is almost as old: "And every man and maide doe take their turne, And tosse their Pancakes up for feare they burne." (Pasquil's Palin, 1619). The ingredients for pancakes can be seen to symbolise four points of significance at this time of year:
Eggs ~ Creation,
Flour ~ The staff of life,
Salt ~ Wholesomeness, and
Milk ~ Purity."
Right I get it! So, these toppings you mentioned…
Ah yes! First, how to make your pancake:
"To make 8 or so pancakes you will need 8oz plain flour, 2 large eggs, 1 pint of milk, salt. Mix all together and whisk well. Leave to stand for 30 minutes. Heat a little oil in a frying pan, pour in enough batter to cover the base of the pan and let it cook until the base of the pancake has browned. Then shake the pan to loosen the pancake and flip the pancake over to brown the other side." 
Ready? Here are five weird and wonderful ways to eat Pancakes, don't knock 'em till you try 'em!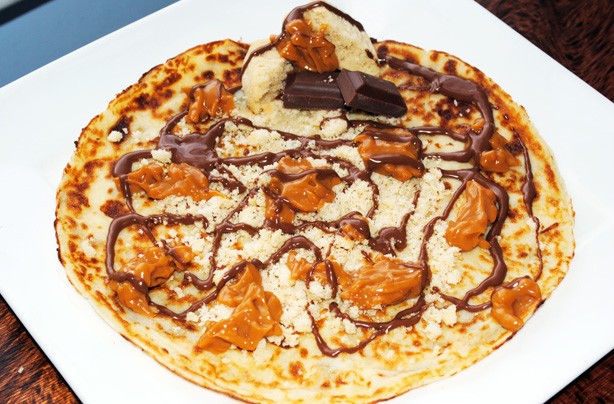 For those with the ultimate sweet tooth, these Millionaire's shortbread pancakes are the epitome of sweet treats. Involving shortbread, caramel and chocolate, you won't be able to eat more than one of these on Tuesday. Go on, I challenge you!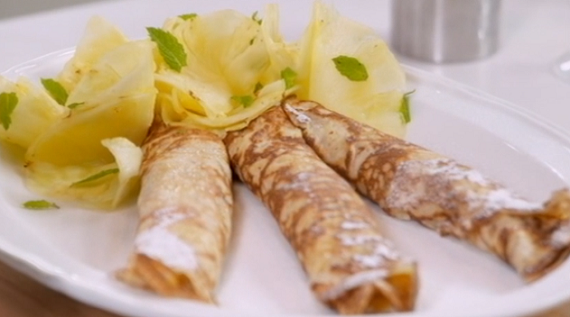 Taking the traditional pancake recipe to the beach bars in the tropics (or, you know… the chilled aisles of Tesco). This exotic recipe for Coconut pancakes with mango and passion fruit curd will bring a little sunshine into your cold February Tuesday. The serving suggestion for this tropical treat is to eat it with fresh pineapple on the side, so I suggest a cheeky Malibu as the perfect accompaniment.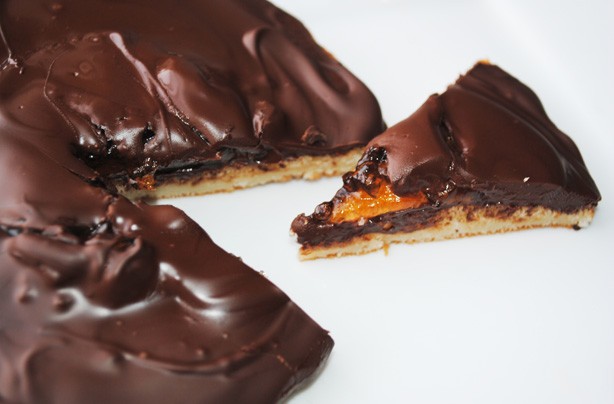 Try something completely different: Jaffa Cake Pancakes. Yes, you read that correctly… Jaffa. Cake. Pancakes. Amazing.These pancakes are made the thicker American-style way. Simply use the same recipe as above but add baking powder and buttermilk. Grab some orange marmalade and dark cooking chocolate and you're away! See the full recipe here. http://www.goodtoknow.co.uk/recipes/537316/24-things-you-never-thought-to-do-with-pancakes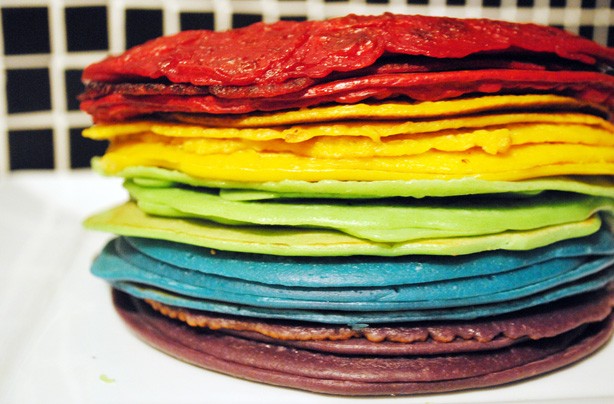 You'll need a little patience, and some time on your hands, but it's totally worth it! These Rainbow Pancakes look amazing stacked, and are very easy to make – it's just a case of adding food colouring to your batter! http://www.goodtoknow.co.uk/recipes/537316/24-things-you-never-thought-to-do-with-pancakes
Try them savory!
Pancakes don't have to be sweet, these Squash, Goat's cheese and Rosemary Pancakes are the perfect solution to those without a sweet tooth. The recipe makes smaller 'fritter' type pancakes, so the method is slightly different to the one quoted above. http://www.bbcgoodfood.com/recipes/1853680/squash-goats-cheese-and-rosemary-pancakes
So, has this inspired you to try something a bit different for Pancake Day? What are your toppings of choice? Let us know in the comments or drop us a mention on Twitter!
Comments
comments