By Katherine Healey (3rd year BSc Psychology student)
When I came to university a couple of years ago, I was really keen to get some first-hand experience working abroad with a wide range of people and to learn new things, but I never realised how much I would learn and experience if I did get the opportunity.  On top of this, I am registered blind, and I was told by numerous people that someone with a disability travelling independently and working abroad was not possible.  However, I am here to say that it is possible to do it all, whoever you are!
So what was my work placement? 
My placement was working with an international organisation called SLV Global in Bali, Indonesia.  I worked there for just over a month, each week doing therapeutic and sensory stimulation activity sessions for children with special educational needs, working on a ward with vulnerable adults who have severe mental health conditions at one of Indonesia's only psychiatric hospitals and teaching English to children at a rural school.  I was responsible for working in a team to plan, prepare resources, lead sessions and provide feedback for sessions.  This was a real test of my creativity and knowledge of special educational needs, mental illness and how to promote positive psychology.  Although it was challenging, I was able to take risks, develop communication skills and adapt activities to suit a broad spectrum of needs for service users.
If you have a disability, how do you overcome the challenges of working abroad, travelling independently and getting the most of the opportunities that you do get?
I have been told by numerous people, both who know very little about disability and a lot, that I shouldn't be too optimistic or think too far outside the box of possibility.  I disagree.  Society, due to misinformation and lack of awareness, often doubts the ability of someone who has a "disability" to achieve their aspirations because their goals have too many hurdles in front of them.  However I think most people tend to forget that people with a disability are often very determined and very stubborn.  I reject the assumption that being able to volunteer and travel abroad is only for the able bodied.
So my first piece of advice is to listen to yourself and trust yourself.  It is fine to be nervous and have questions, but doing plenty of planning and preparation beforehand is the first major step to getting anywhere.  Ask questions, talk frequently and closely to organisations and do research to find what volunteering you can do, where you can do it and what adaptations you need to make yourself or be made for you.
My main other piece of advice is to always have a backup plan.  When travelling as a disabled person, always take down details of your planned journey, accommodation and any assistance, keep confirmation copies of these and have a quick look to see what you could do if something goes wrong, as this can be quite common with international flights and assistance.
Overall, just go for it!  I never thought I would have had half the opportunities I have had, and I wouldn't be as confident or as independent as I am if it wasn't for me taking advantage of those opportunities.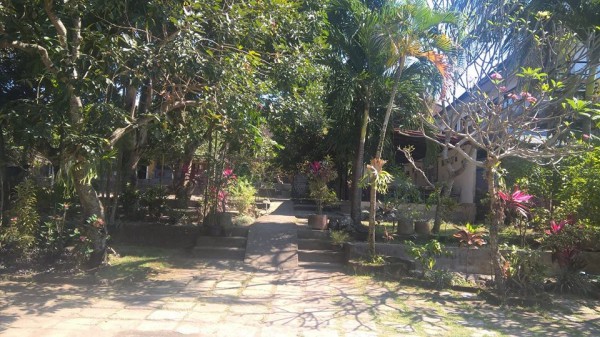 Comments
comments