Event Management student Sophie Boreham tells us how volunteering at Coventry MotoFest 2019 has developed her event management skills.
Going into my final year of studying Event Management at Coventry University, I have realised how vital gaining voluntary experience within both the sports and events industry is, as it allows you to bring personal experience and knowledge into the course.
Volunteering is integral to fully understanding how events actually work alongside your degree, so I would fully encourage anyone to get involved with any event. I have volunteered at more 'intimate' events such as the BBC Sports Personality of the Year awards and the Bon Jovi Concert to large scale events with greater involvement including the British Athletics Championships and the ICC Cricket World Cup! Gaining additional experience shows a lot to employers about the type of person you are, showing you are determined and proactive in seeking opportunities. Volunteering also gives you a range of experiences that you can use in interviews to demonstrate your skills, from customer service and attention to detail, to people management and flexibility.
After working for a short period with Coventry Alumni James Noble for MotoFest 2018, I knew this was an event I couldn't miss volunteering at. MotoFest is a major motoring festival held across the whole of Coventry city centre, which is open to locals and visitors from across the country (and further afield!) who can freely experience the amazing thrill of motorsports in a unique environment.
Coventry MotoFest was held in June 2019 but the planning for this huge event began in September 2018, with the initial ideas and aims for the 6th year of the festival. Moving forward I attended meetings with our stakeholders from Coventry City Council, the West Midlands emergency services and many of our commercial exhibitors, including JLR, AP Racing and Citroen. From this, I slowly built up my network and began developing the basis of Greyfriars Green. Greyfriars Green brings together the major manufacturers of vehicles and motorbikes, alongside smaller local companies, family activities and a global street food village – all situated in a busy area in Coventry, near the city's train station.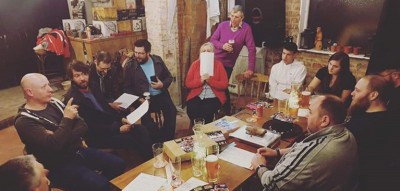 On MotoFest weekend, I became the Manager of Greyfriars Green which utilised all my skills, and saw around 75 different exhibitors, 229,292 visitors and many vehicle movements across the two day event! But this event couldn't have happened without the amazing dedication of the whole volunteer team that give up their time and experience to run the event!  I honestly wouldn't have ever thought I could have helped to deliver such a major and busy aspect of this event. But with the trust and support of everyone, I have developed personally and in terms of becoming an event manager.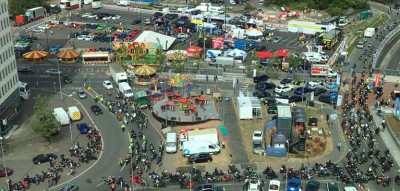 If you have any questions about volunteering or about getting involved with Coventry MotoFest please don't hesitate to contact me at either borehams@uni.coventry.ac.uk or sophie@coventrymotofest.com
Are you looking for a degree with multiple volunteering opportunities? Take a look at our Event Management BA (Hons)
Comments
comments