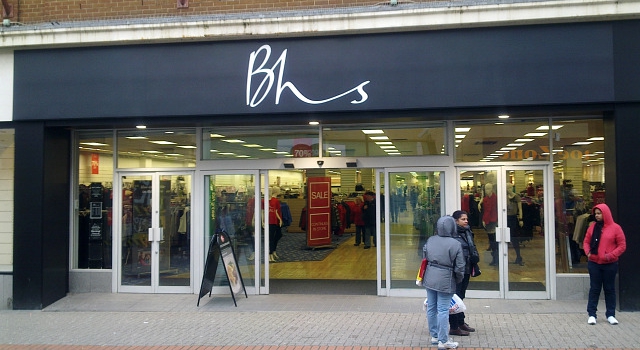 Death of the British High Street?
Through the peak years of recession in 2008 and 2009, we saw many businesses come and go, including some much beloved companies like Woolworths. And now, British Home Stores (BHS) has announced its administration; the 88 year old staple of our high street may soon be a distant memory.
With Britain's economic growth slowing for the first quarter of 2016, concern may be growing again for the future of the high street, especially with ongoing competition from online retailers. So what are the facts of this latest high street casualty?
What happened?
Sir Philip Green, who also owns a number of high street fashion outlets including Topshop, Miss Selfridge and Dorothy Perkins, sold BHS for only £1 in 2015 to a little known group of investors, Retail Acquisitions, fronted by twice bankrupt Dominic Chappell, former racing driver turned entrepreneur. Now under fire from MPs, for allegedly selling BHS to irresponsible investors, Green may face an enquiry regarding diminished employee pensions. The Guardian quoting Ian Wright, MP observing that under Green "the pension scheme went from surplus to deficit…"
Chappell and Retail Acquisitions is not spared either, with The Guardian also reporting that shortly after purchase a significant multi-million pound loan was taken out of BHS, with more than a third reaching the Retail Acquisitions directors, potentially jeopardising pensions and jobs.
What will happen next?
Administrators have been appointed and are currently sourcing a buyer for the business. One such potential buyer has been reported in the Retail Gazette as being Mike Ashley, the owner of Sports Direct.
BHS are currently offering up to 30% off items in store and has suspended the purchase of gift cards and vouchers. Those who currently have gift cards or vouchers for the store and being encouraged to spend them as soon as possible by consumer group Which? This is a move to sell as much stock as possible to raise money for the company in hopes of reducing the current debts.
Currently, 11,000 jobs are at risk and with an alleged pension deficit of £571 million, fears for employees and the future of the company continue to grow.
If a buyer can be found, then the brand may still yet have a future on the high street, though this may come at a cost of job and branch losses.
Comments
comments