Over 90% of the European citizens are exposed to annual levels of outdoor air pollution that are above what is specified in the World Health Organization's air quality guidelines.
High concentrations of air pollutants result in several typical health effects, both short- and long-term, from headaches, nausea to lung cancer, heart disease and even damage to the brain, liver or kidneys. It is known to exacerbate the impact of pre-existing health conditions, such as for people with asthma, respiratory and cardio-vascular illnesses and especially for the elderly and infants. This is particularly true for Birmingham, UK's second largest city where air quality in 2018 breached both the national air quality limits for NO2 and the WHO guideline for particulate matter. This is having a massive impact on people's health and quality of life. A study by Kings College London found that children who live in Birmingham could have their lives cut short by up to seven months.
Public Health Risk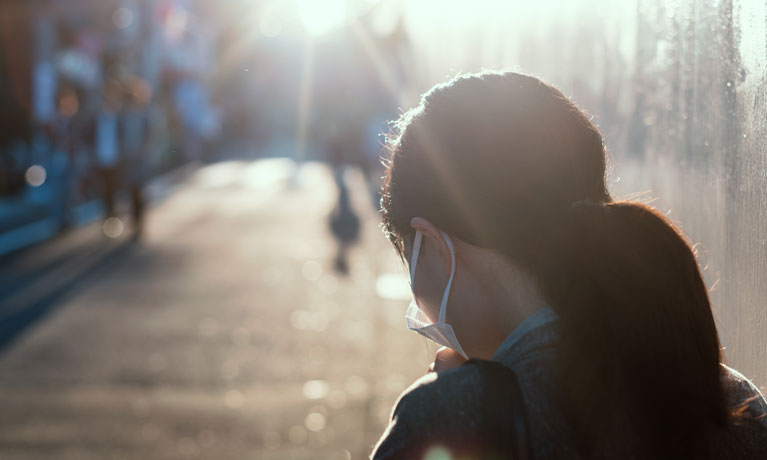 Numerous UK cities were found to exceed WHO air pollution limits resulting in major public health risk. Poor air quality is the greatest environmental risk to public health in the UK.
Recent research commissioned by Public Health England has found that the health and social care costs of air pollution (PM2.5 and NO2) in England could reach £5.3 billion by 2035. These costs are also a result of the cumulative costs of diseases that have been strongly associated with air pollution such as heart disease, asthma, lung cancer, dementia, to name a few. PHE states that if all the associated diseases are to be included, air pollution may result in 2.4 million cases of disease in England alone between now and 2035. In addition, PHE states that air pollution is estimated to cause 1,460 excess deaths a year in Birmingham and the surrounding areas. Air pollution is not localised and does not respect borders, hence neighbouring cities and towns may experience the impact of these high emissions. Coventry that shares a border with Birmingham also has been found to have dangerous levels of pollution. NO2 levels it was found were breached several times against the legal limits. A strong co-relation is found that air quality is poorer in less affluent areas, resulting in a wider socio-economic disparity.
Studies have demonstrated that even small changes in levels of pollution can result in a large contribution, that is even a 1µg/m3 reduction in PM2.5 concentration annually could prevent 50,000 new cases of coronary heart disease and 9,000 new cases of asthma by 2035.
What's causing this pollution?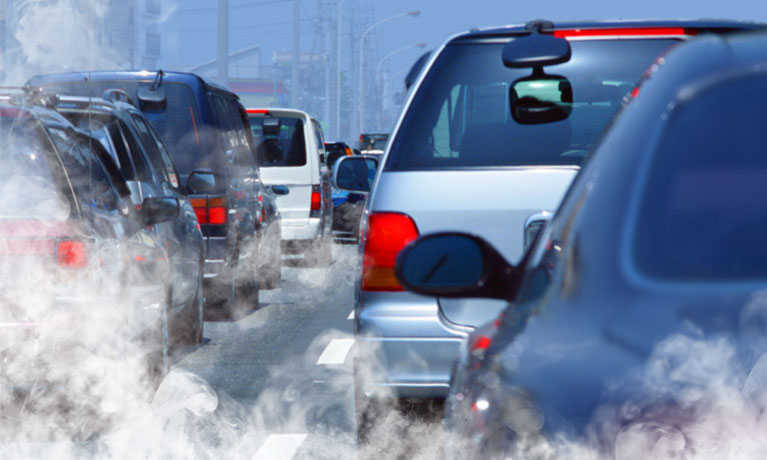 Traffic related pollution is stated to be the main cause for this pollution, it is found that levels of NO2, the noxious gas that is detrimental to health that are at unprecedented levels. Brake dust produces some of the most harmful kind of air pollution than vehicle exhausts1. Brake dust are minute particles that measure less than 2.5 thousandths of a millimetre, i.e. less than one thirtieth the width of a human hair. These can then easily pass the nasal cavity reaching vital organs such as the heart, lungs and bloodstream, weakening the immune system and result in cardiovascular diseases, cancers and in some instances even death.
At the end of March 2019, there were 38.4 million licensed vehicles in Great Britain, a 1.4% increase compared to March 2018. Cars make up the majority of licensed vehicles. There were 31.7 million cars (82.5%), 4.1 million LGVs (10.6%), 0.5 million HGVs (1.3%), 1.3 million motorcycles (3.3%), and 0.9 million other vehicles (2.4%) licensed at the end of March 20192.
Road transport is the main source of NOx, one of the most harmful pollutant gases, irritating the lungs and potentially causing breathing difficulties. PM2.5, which includes soot and dust generated by the burning of fuels and from brake pads being applied to tyres, is more widely spread. There's overwhelming evidence that vehicular air pollution has a significant impact on human health. Contrary to popular belief, drivers  are not protected from emissions as they are inside a vehicle. In fact, studies demonstrate that it leads a rapid accumulation of air pollutants within the vehicle. This was observed as drivers moved across London, with levels of pollution inside the vehicle often exceeding 100 µg/m³. A Coventry University funded study in collaboration with BBC WM  also examined the impact of air pollution on drive-thru users and employees in 10 major cities. Our study demonstrated that the NO2 levels in the drive-thru location in Birmingham exceeded 19% of the total time measured. Employees of these drive-thru locations and the general public are exposed to these toxic fumes that can have adverse effects on health.
EU commission warning to the UK
In 2018, the UK met the limit value for hourly mean nitrogen dioxide (NO2) in 41 out of 43 zones. Seven zones were compliant with the limit value for annual mean NO2. The remaining 36 zones exceeded this limit value.
The UK had been referred to Europe's highest court for failing to tackle illegal levels of air pollution. The UK had been given a final warning by the European commission that has the power to impose multimillion-euro fines if the countries do not address the problem swiftly. Hence the UK government was forced to implement stricter measures and develop a comprehensive clean air strategy.
The Government Response
To improve the air quality in some of the major affected cities, the UK government planned to introduce five Clean air zones, to be operational by 2020. The cities include Birmingham, Leeds, Nottingham, Derby and Southampton. Birmingham is set to introduce its Clean Air Zone in June 2021.
The Clean Air Zones in Birmingham will not affect private car owners, but will only see the most polluting vehicles, like old buses, taxis, coaches and lorries, discouraged from entering the zone through charges.
A Clean Air Hydrogen Bus Pilot also has been initiated, where Birmingham City Council is deploying 20 new hydrogen double-decker buses. These buses will consume four times less fuel in comparison to standard diesel buses emitting only water vapour, hence will have no CO2 emissions or other harmful gases.
But this will only be effective if the public use the  buses, bus usage in the UK has experienced a decline over time reducing by almost half from 5.3 million passenger journeys in 1986/87 to 2.8 million passenger journeys in 2016/17. Buses historically are considered a low status mode of transport that lack the convenience, freedom and privacy that personal vehicles offer.
Do Clean Air Zones work?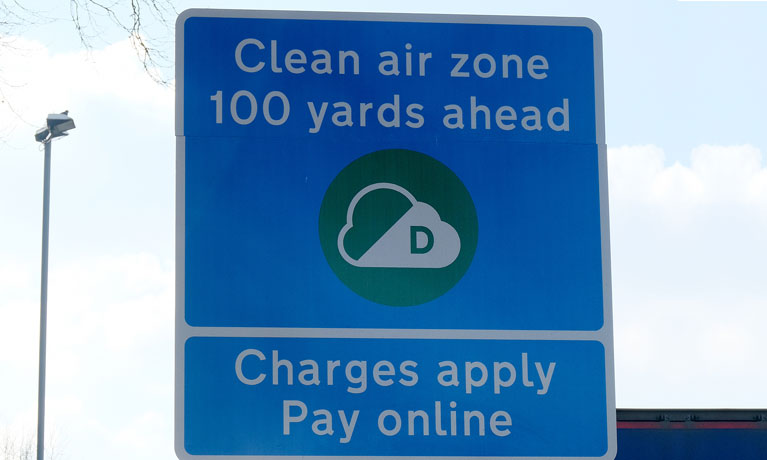 Although there is research that establishes that in London's clean air zones, there was a drop in PM, a study from the Netherlands though found clean air zones had not made any significant difference. In addition, clean air zones found that it had made 'no discernible differences' to NOx concentrations. Furthermore, it has been revealed  that although these zones may reduce PM pollution, they do it at the expense of air quality outside the zone. To avoid upgrading their vehicles, drivers of older vehicles may drive longer distances to avoid the zones, only contributing to another zone. So, shouldn't policies include vehicle upgrades, pro-environmental behaviours and investment of resources to mitigate the effects of air pollution?
The impact of COVID-19 on pollution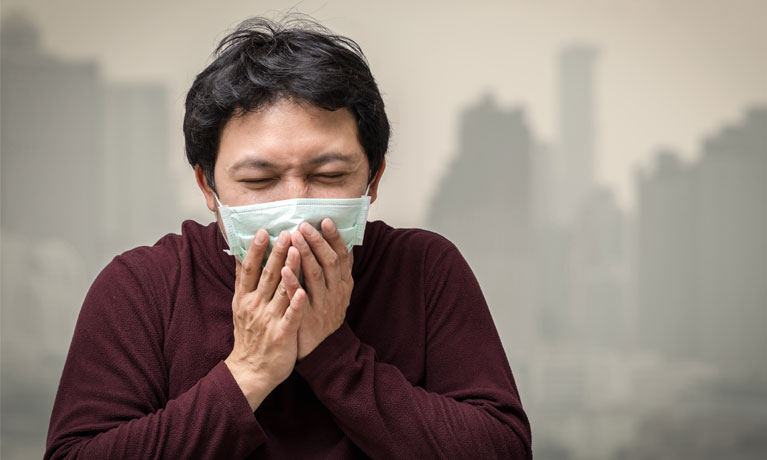 Covid-19 dramatically changed the way we live, work, and travel. Lockdowns globally witnessed the impact this had on air pollution due to the reduced levels of traffic. A reduction of 62% in air-polluting emissions was seen with a significant drop of vehicular traffic in cities alongside reduced industrial and commercial activity.
However, with cities relaxing lockdown and some semblance of normal life being resumed, traffic and corresponding emission levels have begun to rise again. A report from Greenpeace stated that, whilst NOx and PM levels initially decreased in China following the initial lockdown as a result of Covid-19, levels of these pollutants were found to be higher this April than they were at the same time last April.
In the UK, the fear over social distancing and the use of public transport may result in citizens re-evaluating the mode of transport they chose to go to work. This may result in a significant increase in the number of people choosing to drive to work in the 'safe' environment of their personal vehicles.
What needs to change?
Scholars in the field of environment study believe that there is a relationship between environmental knowledge and significant environmental behaviour. One of the ways to avoid harming the environment and prevent its destruction is the change in human behaviour towards and in the direction of the naturalist dimensions. According to the social psychology theories, the change in the behaviour will not happen on its own but requires changes in knowledge and attitude. Hence, it is at the heart of government policy making that proper knowledge would have tangible effects on behaviours.
With the explosion of technologies and their impact, can IoT prove to be a solution that can help right now? IoTs, a far less expensive option are small, low cost, mobile-enabled sensors that can be placed in cities at various strategic points. These sensors can then provide a comprehensive picture of the levels of air quality in near real time aiding faster decision making and resulting in mitigation actions.
Data collected from these sensors can result in better management of traffic, health assessments and also monitoring personal exposure to air pollution. When this data is available to the public, it provides them with knowledge and empowerment, resulting in pro-environmental behaviours and attitudes. IoT platforms, together with AI systems can help achieve a cost-effective way of measuring pollution, help populations understand the impact better, resulting in an improved environment and cleaner air not only in certain zones – but everywhere in the city.
Comments
comments