December has been and gone, it's now January but it's not going anywhere for another month so let's get the collective sigh/moan/groan out of the way, all together now…
The third Monday of January is commonly known as #BlueMonday, supposedly the most depressing day of the year! If you're feeling down in the dumps, don't worry because here at unCOVered we love nothing more than a challenge and spreading smiles!
So whether you've got January exams, deadlines looming or you're just missing creature comforts from home, we've got the best ways to smash the January Blues.
1. Beware New Years resolutions
Making a resolution out of guilt or fear is not the best motivational tool! Break your resolution up into short-term goals that you can manage and measure; you will be experiencing success straight away!
2. Don't panic!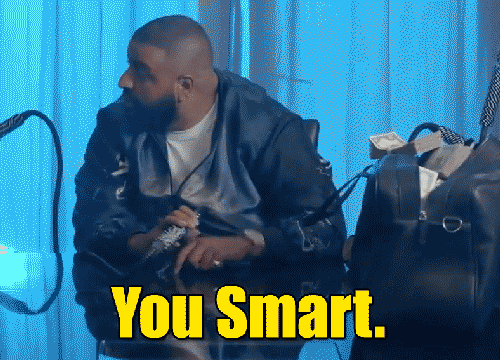 Avoid the post-Christmas crisis by reminding yourself you still have so much time to achieve and exceed your potential! Use the rainy nights and limited spending to your advantage by getting up-to-date with deadlines and doing additional revision to boss January exams. If you get a head start on work for 2016, just think about all the time at weekends you'll have in the near future – we can see the smiles already…
3. Take a break
You're back at University but it's still important to give yourself time to chill out, as getting bogged down with work is not a happy new year! Whether you fancy a Netflix marathon or getting some fresh air with a walk, make time for yourself!
4. Plan an adventure
Tackle the midweek slump by thinking ahead to the future – what will you be doing in 2016? City breaks in Europe, months travelling with your backpack, roughing it at a music festival – the world literally is your oyster!
5. Get excited about 2016
You can even start making plans from the comfort of your own room by lining up new shows, films and music that are coming your way very soon! With more Marvel films coming out this year than you can count, new Game of Thrones being aired in April and festival line-ups starting to be announced, you can pack out your calendar without leaving your bed!
6. Body MOT
It's a cliché, but remember a healthy body leads to a healthy mind. Instead of focusing on losing 'winter weight', consider how you can improve your health and general well being. Shake up your exercise routine by focusing on different areas, such as cardio or strength, and build your healthy body from the kitchen by learning new recipes and taking packed lunches to campus.
7. Plan the ultimate night in
So what if you're taking a break from drinking after the holidays and your bank account doesn't recommend hitting bars and clubs; transform your front room into THE place to be in Coventry. Fancy a trip to the cinema? Make nachos and popcorn, and get everyone to bring round a different DVD to add to the 'cinema listings'. Craving a restaurant visit? Host your own come dine with me – you can even rate each other! Popping out for a drink? Get people to bring a different bottle of drink to yours to create your own cocktail or mocktail bar!
8. Try something new
Get your brain focused on a new hobby this month to offset the blues; challenge yourself to mastering a new language, join a pottery class or read more books. There's no better time than the New Year to start volunteering for a cause close to your heart and getting good vibes from helping out.
9. Digital detox
Try not to gasp in horror but let's step away from our phones, tablets and laptops for a while to enjoy the world and people around us! Once you escape #FOMO (fear-of-missing-out) induced by Instagram, you'll have a different outlook to your day. Your favourite unCOVered blog posts will still be there when you log back in, don't worry 😉
10. Visit friends
While you and your friends from home may now be living in different cities, you're not alone and they're not on another planet! Make plans to visit them using Coventry's excellent transport links or invite them down to your new home and show them around. Sharing your new lives is fun and exciting for everyone!
11. Home improvements
Whoever said spring cleaning was reserved for spring?! Give your room a makeover and make it a great place to both study and relax! Treat yourself to some new stationary to brighten up your desk, and a new duvet cover is sure to provide a great nights sleep to keep your mood in the green!
Comments
comments