By Professor Lyndon Simkin
UK high streets were in deep trouble before the pandemic struck, but now they face even more challenges. Is Covid-19 their death knell? Should we not simply accept that they are redundant?
The Perfect Storm
There is something of a 'perfect storm' for our town centres… Fewer shops trading than a few months ago, big brands announcing further closures, plans already on the table for repurposing retail space no longer viable, travel restrictions making it harder for people to reach town centres, now fewer people working in city centres, and consumers have far more on their minds than popping into town for some retail therapy!
What's Left On The High Street?
Oasis and Warehouse, BrightHouse and Beales department stores pulled the plug as Covid-19 struck, while New Look, Cath Kidston and Laura Ashley have restructured and are teetering.  Now even the likes of John Lewis and M&S have stated that not all of their stores will reopen after the lockdown measures cease.  There are a number of household names on the brink and it is likely that many more 'closed for Covid-19' signs will be made permanent.  The pandemic has forced the closure of cafés, bars and restaurants, with many independents going under and several large chains – Carluccio's, Byron, Café Rouge, Bella Italia, Franky & Benny's and Chiquito – announcing closures of branches and fighting for survival.  Many were already struggling in the face of new competitors, but the Covid-19 crisis has escalated their problems.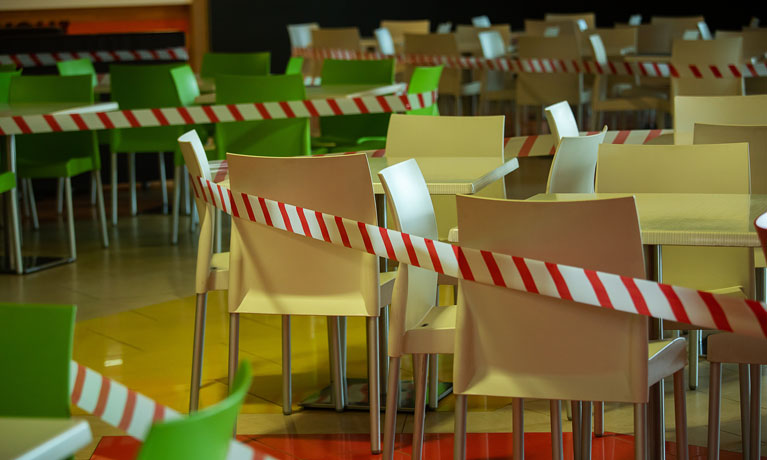 Plans For Alternative Usage Are In Tatters
For town centres, however, the most significant implication from this crisis might be the termination of many existing schemes for the alternative use for shop units and former department stores on our high streets, intended to bring footfall. My local Debenhams will not re-open after the lockdown, with the company failing to negotiate rents down. It is destined to become a hotel, removing prime pitch retail space. My local House of Fraser store, once an anchor, is to be turned into offices. The original closure plan had been for a fitness centre in the basement, retail on the ground floor, a multiplex cinema at the rear and commercial offices above. Covid-19 has put paid to the plans for both the gym and cinema operators. To make matters worse, the trend over the past few years for empty shops to be adapted for everything from soft play, crazy golf, trampolining, fitness centres, craft making and cafés, has been halted by the pandemic and the associated health protocols.
Harder To Get To
Councils have announced changes to roads within the shopping zone to make it safer for pedestrians and cyclists to socially distance, with traffic banned on some streets and others made one-way, hindering the car-borne shopper's access. Combined with cuts to rail and bus timetables, the public's unease at travelling in 'virus-filled' public transport compartments, and now moves to impose social distancing on public transport, and the numbers of shoppers coming into city centres inevitably will be further reduced.
Fewer People Working In Cities Means Fewer Customers
There are now far fewer shop and restaurant workers, who themselves are not spending while in our city centres. But the biggest change is with the move to remote working. While some of us, post-pandemic, will return to our offices and previous working patterns, many companies have announced that they will continue to endorse at-home and remote working. The occupants of central office blocks daily are also customers in the shops and cafés beneath. Even if only 10% of office workers no longer routinely come to their offices, the impact on the retailers and restaurants in city centres will be severe. And it might be more than 10%!
Consumer Priorities Do Not Include The High Street
Add to this maelstrom our own fears and concerns as consumers, and the perfect storm for retailing is complete. High streets exist to showcase products and town centres are hubs, either for social shopping trips or visiting a club, bar or restaurant. For many consumers, the focus now is survival, rather than pampering or socialising. When our high streets re-open, just how much of our time we will want to spend on them will undoubtedly be different from back in March, with potentially dire consequences for the brands trading in those stores and cafés.
Recession
And then there's recession. As if life were not gloomy enough, the experts tell us that the upcoming Covid-19 generated recession will make 2008's financial crash pale into insignificance. Whenever there is recession, retail spending plummets, eating out and visiting entertainment venues decline and all non-essential discretionary spending is paired right back… exactly the commercial activities which are on our high streets and within town centres!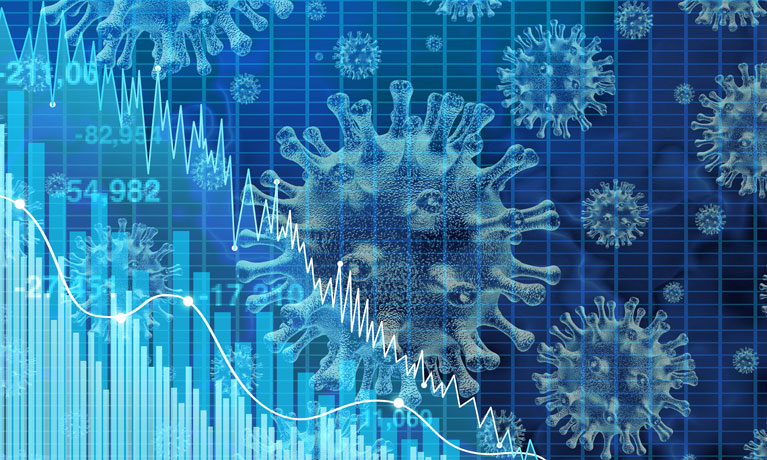 A Total Re-Think
Perhaps there will be an awakening? Rather than retro-fitting ad hoc 'sticking plaster' fixes to our high streets and town centres, maybe the perfect storm now forces a radical re-think… Rather than attempting to perpetuate the retailing dominance of the town centre, should we not now embrace change? By letting the land currently protected by the planners for commercial use instead be allocated to housing, parks and open spaces, recreational and social use, rather than retailing? Enabled by clearing away many shopping streets and repurposing commercial land for new-look central residential use. Maybe this scenario is still a step too far for some.
Nevertheless, there is no denying the perfect storm now sweeping through our retail streets, in which there will be many more big brand casualties and retail closures in the coming months. This retail blight will demand new land uses and fresh thinking by businesses, developers, investors, and planning authorities. Challenging and threatening times? Or an era of new opportunities? Either way, the traditional high street cannot cling to life as it had struggled vainly to do before the pandemic struck.
Comments
comments