It's all over, but that doesn't mean we're ready to stop talking about it. Here are our top 10 moments from week 2 of the Rio Olympics:
1. British Taekwondo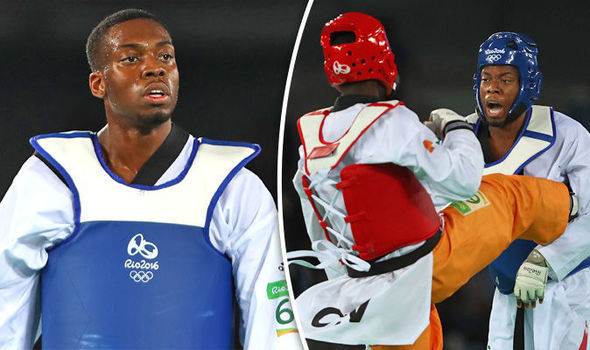 Team GB's Lutalo Muhammad lost with one second to go – the worst way to be defeated. He lost 8-6 after his opponent, Ivorian Cheick Sallah Cisse, landed a flush, last-ditch-effort kick, sending his headgear flying. We all knew what was coming. The heartache was palpable through our TV screens. His post-fight interview destroyed the heart strings of everyone as he openly wept, believing he'd let everyone down.
2. Usain Bolt's Treble Treble
Usain Bolt left his remarkable legacy on the Rio Olympics, with gold medals in 100m, 200m and 4x100m. This was his third Olympics in a row to do so, and he retires leaving behind nothing but unmatched talent, work ethic, charisma and the odd empty box of chicken nuggets.
What will happen in the world of sprinting post-Bolt?
3. Mo Farah's Double Double
Was he accidentally tripped, or just a bit clumsy? That's none of our business. We just know when it comes to long-distance running, our Mo is king. Farah is now one step behind Bolt, as he completed his double-double, wining both the 10,000 and 5,000m gold medals and continuing to build on his claim of being one of the greatest long distance runners of all time.
4. Michael Johnson's 400m Record Broken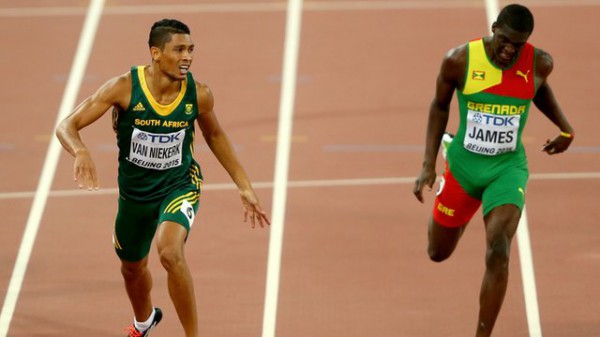 Michael Johnson's 400m record has stood strong at 43.18s since 1999. But all mighty Olympians can suffer defeat. Wayde van Niekerk smashed it in 43.03s, to win Gold easily and take down a 17-year banner.
5. Women's Hockey Gold
GB women's team captured their first ever gold in an absolute nail-biter. The ladies won 4-3 on penalty flicks. Ex GB Hockey player Simon Mason says the team's victory, "will change the face of British hockey". Bravo ladies.
6. Stripper Coaches
Brazilian national police had to escort both Mongolia coaches off. The one put his pants back on. Both shirtless. And the crowd goes wild.

— Adam Kilgore (@AdamKilgoreWP) August 21, 2016
This tweet preeetty much sums it up, but you can read more here.
7. The Controversy of Caster Semenya

The issues surrounding this controversy are complex, and this talented woman could face not being allowed to run again, which just doesn't seem right, or very sporting for that matter. You can read the Guardian's take on her story here.
8. Brazil vs Germany Gold Medal Revenge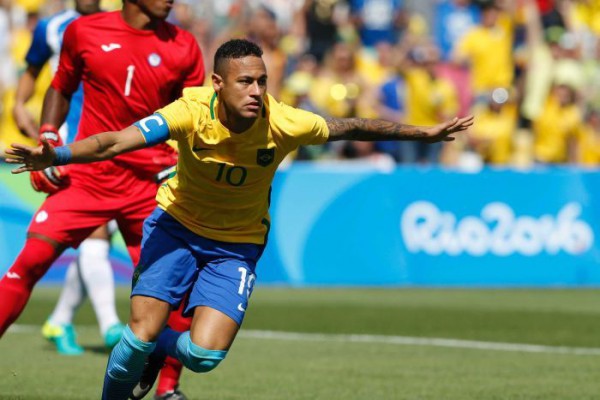 So this match definitely was not about revenge for Brazil. Except it kind of was, and their revenge must have tasted so sweet. After a 7-1 home defeat to Germany in the 2014 World Cup, the host nation won gold after a 5-4 penalty shoot-out victory.
9. Tragedy…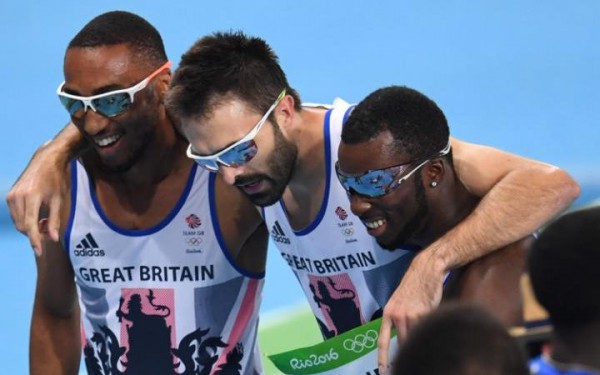 Tragic events all add to the Olympic drama, and the crushing lows were felt by many. Two of the big shocks for Team GB were the 4×400 Men's Relay team, and Tom Daley's performance in the 10m dive.
But without the lows, we could never truly feel the exhilarating highs…
10. Triumph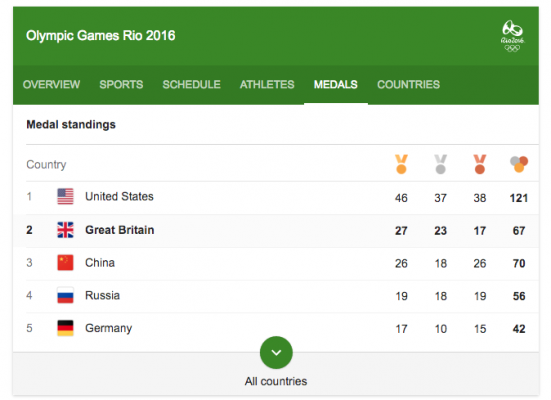 The UK has made history all over the place at the Rio Olympics, and we finished in second place, above China, for the first time in modern history.
So, until next time Team GB, we salute you, and thank you for all your hard work and extreme effort. Bring on Tokyo…
Let us know your Olympic highlights across our social media channels!
Comments
comments