Nerdy, Heroic, Corrupt and Quirky…no these aren't alternative names for Snow White's seven dwarves, but in fact some common character castings for accountants in films.
When you think of film-worthy jobs, odds are playing an accountant wouldn't be your go-to! But you may be surprised to learn the role has been the inspiration for many well-known and much-loved characters over the years.
But are any of them an accurate representation or are they accrual portrayals?
Louis Tully in Ghostbusters (1984)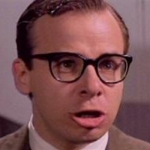 The nerdy but loveable accountant Louis provides added comic relief in Ghostbusters, with actor Rick Moranis awkwardly attempting to woo love interest Dana (actress Sigourney Weaver). Primarily, the character is played as a stereotypical 80's comedy geek, however in this particular film Louis is seen to have quite a healthy social life outside the office, and towards the end even got to unleash his inner beast after becoming possessed by Vinz Clortho.
Itzhak Stern in Schindler's List (1993)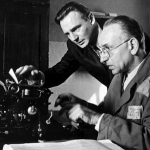 On a more serious tone, many who are only merely familiar with this dark chapter in history may be unaware that Schindler's life-saving list had crucial assistance from Itzhak Stern, the accountant who helped run his factory. Played in the film by BAFTA-nominated Ben Kingsley, here we see an accountant in an admirable and noble light. Stern demonstrates how history's course was altered by a man who utilised a balance sheet to help protect the dignity of human life.
Oscar Wallace in The Untouchables (1987)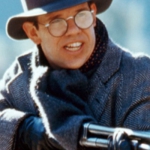 Oscar is a gun toting number cruncher, who takes down mob leader and crime legend Al Capone using a surprising strategy, accounting. Working alongside a crack team, Oscar proves Capone made millions of dollars illegally and never paid taxes. Complete with fedora hat and smoking pipe, this film makes accounting pretty cool (and a bit badass!)
Loretta Castorini in Moonstruck (1987)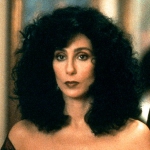 Accountant Loretta lives a mundane life: safe job, dull but safe home, dull fiancé. However, when she meets her fiancé's fiery, opera-loving brother, her world is turned upside down and soon she's risking everything for passion and blossoming in the process. A great one for re-affirming life choices and also nice to see female representation of the role too!
Christian Wolff in The Accountant (2016)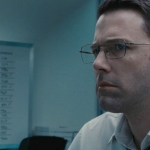 Ben Affleck plays a forensic accountant in this recent thriller facilitating insider financial deceptions for numerous criminal enterprises. His clients are brokered to him via phone by an unidentified woman's voice, which originates from a restricted number. As an auditor of criminal enterprises, he accepts payment both in cash and in various non-cash forms such as rare comics, gold bars and paintings by famous artists.
Conclusion:
As with most occupations, Hollywood tends to exaggerate stereotypes! However it is clear that accounting is an important profession in anybody's world. Whilst you may not get to oust villainous criminals, be possessed by alien ghouls or indeed sport a fedora hat on a day to day basis (although possibly the latter if you're so fashionably-inclined!), you will be the hero of many a business who need your skillset to survive.
Interested in studying for the profession?
Courses in Management & Professional Accounting are available at CU Coventry, CU London and CU Scarborough.
Comments
comments