What is it like to stay in the best hotels in the world?
For many of us, we will only get one holiday of a lifetime, where we push the boat out and stay in complete luxury. These hotels promise the very best service, food and surroundings. Visit one of these and take in breathtaking views of South American mountains, Caribbean seas and bustling capitals.
Palacio Nazarenas
Location:
The Palacio Nazarenas is situated in the historic Peruvian city of Cusco, once the capital of the Inca Empire. It is 11,000 feet above sea level, but the suites are oxygenated to reduce altitude sickness. They even have a special bus service to take you to the iconic ruins of Machu Picchu set high in the Andes Mountains.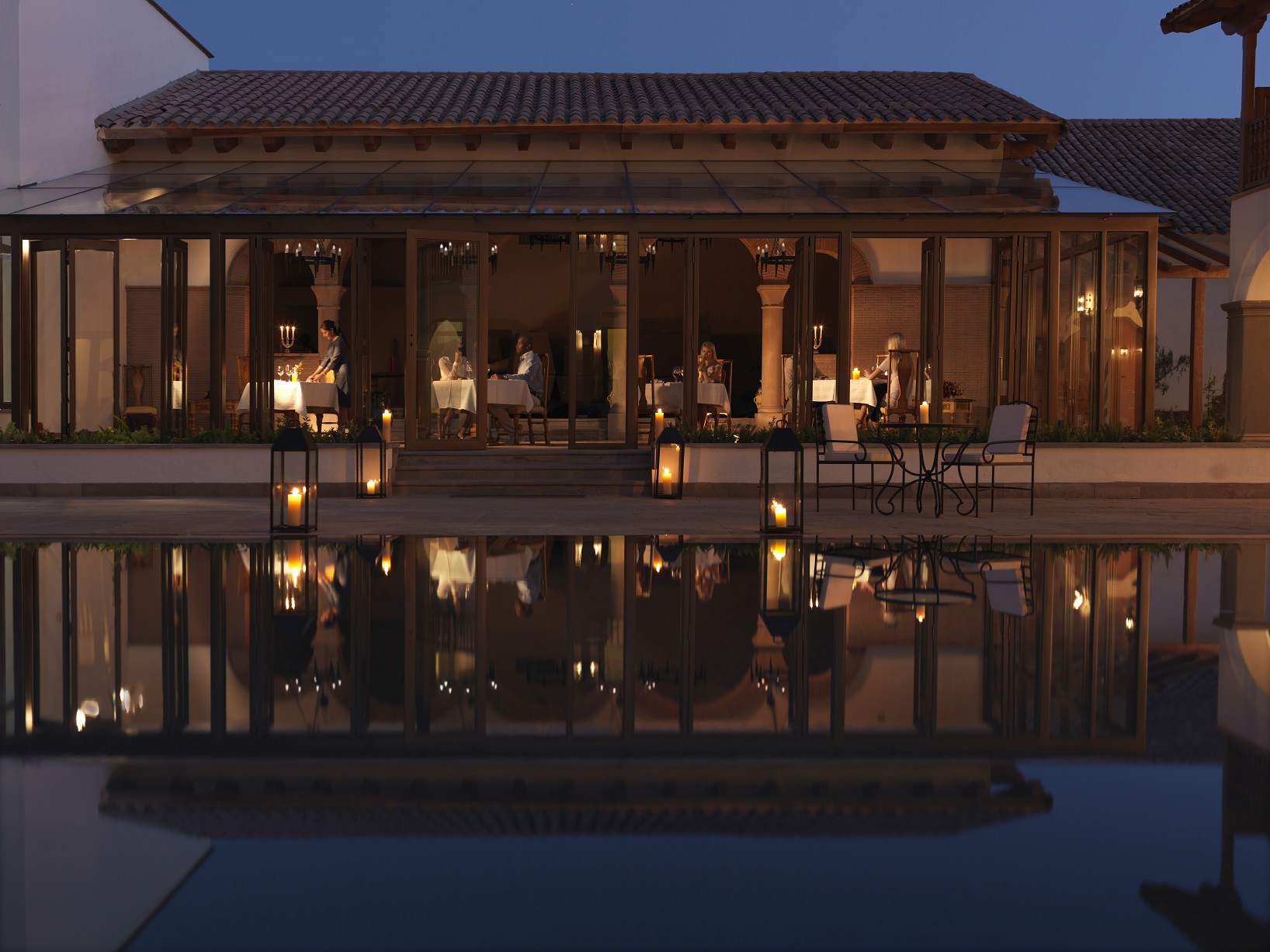 Best features:
Luxurious rooms with mountain or pool views, rain showers and your own butler, who comes to your minibar to mix you some unique drinks.
Free use of iPads loaded with travel guides to explore the local areas.
Beautiful architecture with a central courtyard built with sun-dried earth walls and handcarved wooden balconies.
An on-site restaurant that minimises food-miles by growing its own vegetables at an organic farm in the Sacred Valley.
Activities include cookery classes, yoga, salsa lessons and tastings of pisco, the beloved brandy produced in South America.
Cost: £368 – £622 per night
Luxury rating:


Burj Al Arab Jumeirah
Location:
You will have seen this building before, as it is one of the most photogenic hotels in the world, with legendary services to match. One of the major draws to Dubai in the UAE, it is steeped in breathtaking luxury and wealth and still only ranked the 25th best hotel in the city. It stands on its own artificial island that took years to reclaim from the ocean. It is shaped like a sail to reflect the nautical history of the city, but forget capturing its iconic architecture with a sneaky Snapchat, because taking photographs of the building is forbidden unless you are a guest.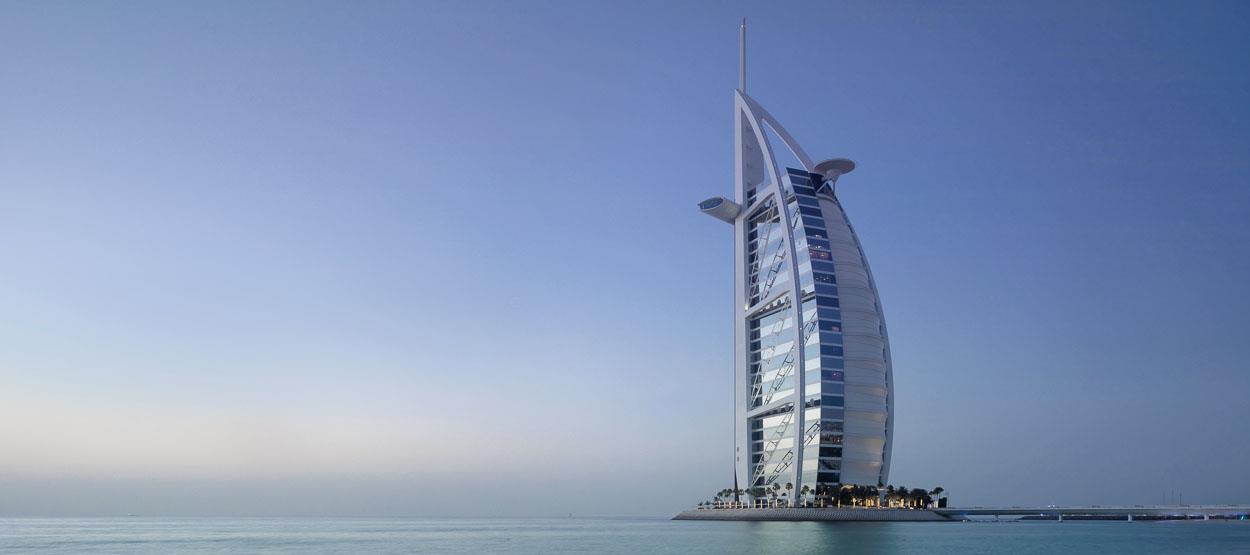 Best features:
Endless luxury services, including Rolls-Royce airport pickups, helicopter excursions, a private beach, five swimming pools and a waterpark.
Of its many lounges, the Junsui Lounge stands out as it resembles the shape of the Milky Way and glitters with a ceiling of 29,000 Swarovski crystals
1,790 square metres of 24-carat gold leaf used to decorate the interior of Burj Al Arab Jumeirah
Fits in just 220 rooms, but they all include gold-plated iPads and coffee machines, remote control activated curtains and doors and a mini bar with $35 packets of cashew nuts.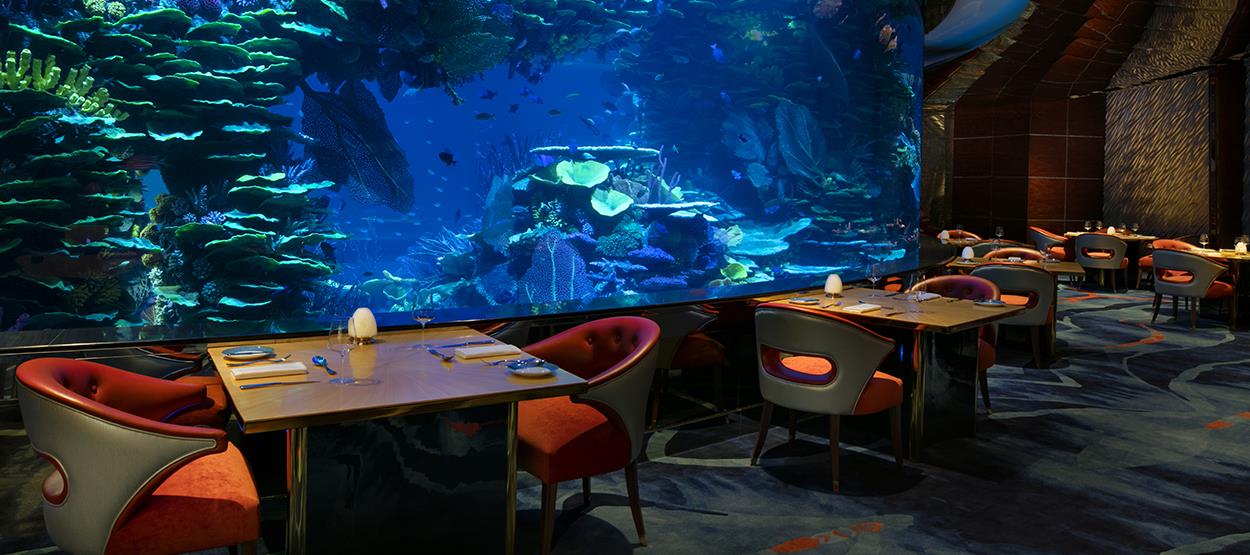 Cost:
A standard room costs £1,071 – £2,791 per night
The Royal Suite costs almost £20,000 per night, benefiting from 25th story views, private lift, cinema, dining room, dressing rooms, 'the world's largest brigade of butler's, two master bedrooms with private Jacuzzis, iMacs, range of largescreen TVs, selection of 14 pillows and 200 free complimentary newspapers.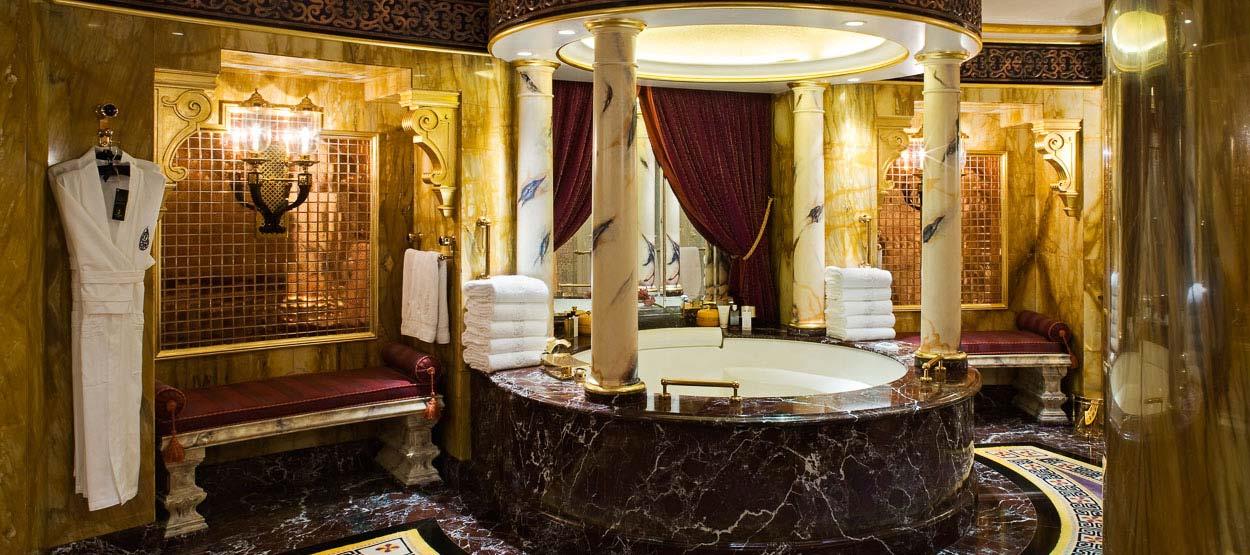 Luxury rating:

Hotel 41
Location:
When you stay at a hotel opposite Buckingham Palace, you know you are in for a special experience. Hotel 41 is in the heart of London and ranked by TripAdvisor as the best hotel in the UK. There are thirty suites where staff outnumber guests two to one.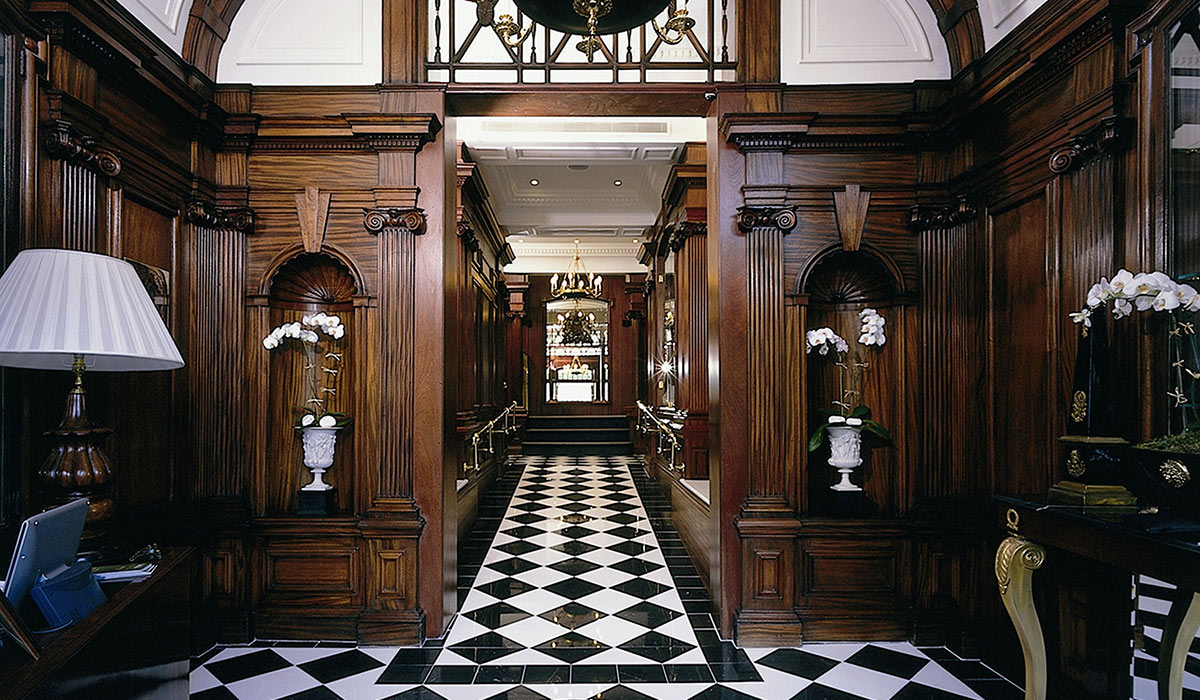 Best features:
Stunning interiors with rich mahogany furnishings, Savoir beds and open fireplaces
Fresh fruit and flowers and personal butlers to cater for your imagination
Pet concierge service, with welcome hampers, pet menus and turndown and grooming services
'Plunder the Pantry' complimentary food and drinks, from afternoon tea to late dinners
Honesty Bar, where you can take drinks as you please and make them however you want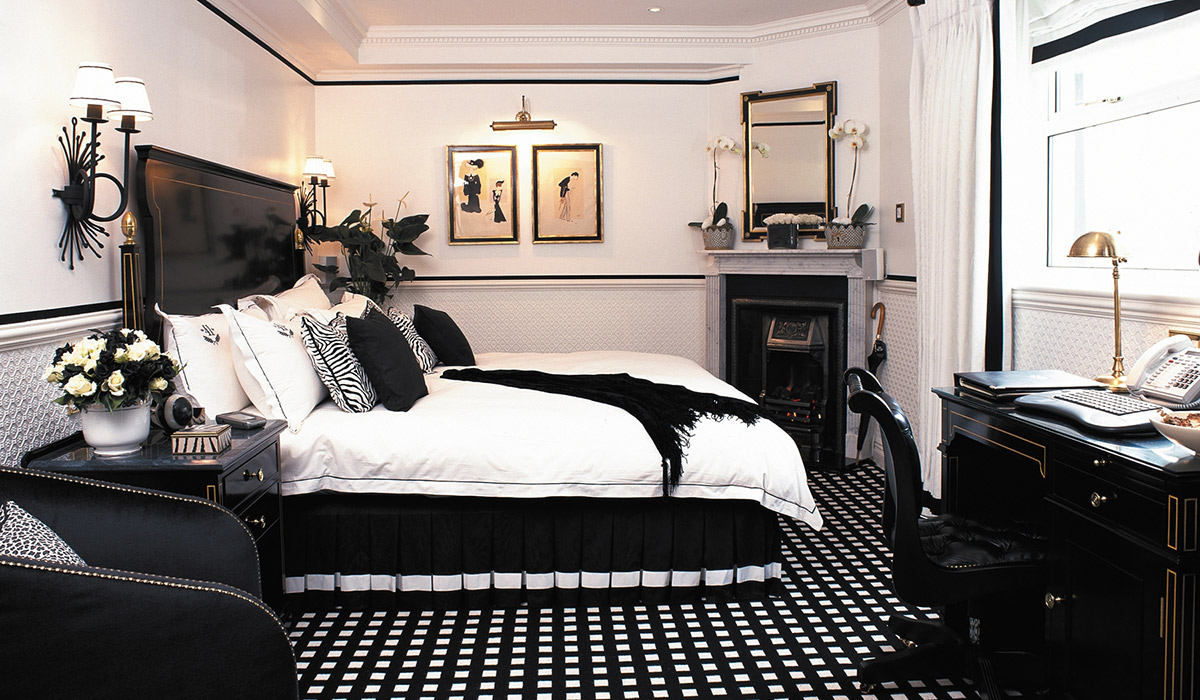 Cost: £321 – £948 per night
Luxury rating:

Jumby Bay
Whilst the modest name of this Caribbean hotel might fool you, this is one of the most luxurious private island paradises in the world. Visit the capital of Antigua and Barbuda for reef lined beaches, rainforests and this stunning resort.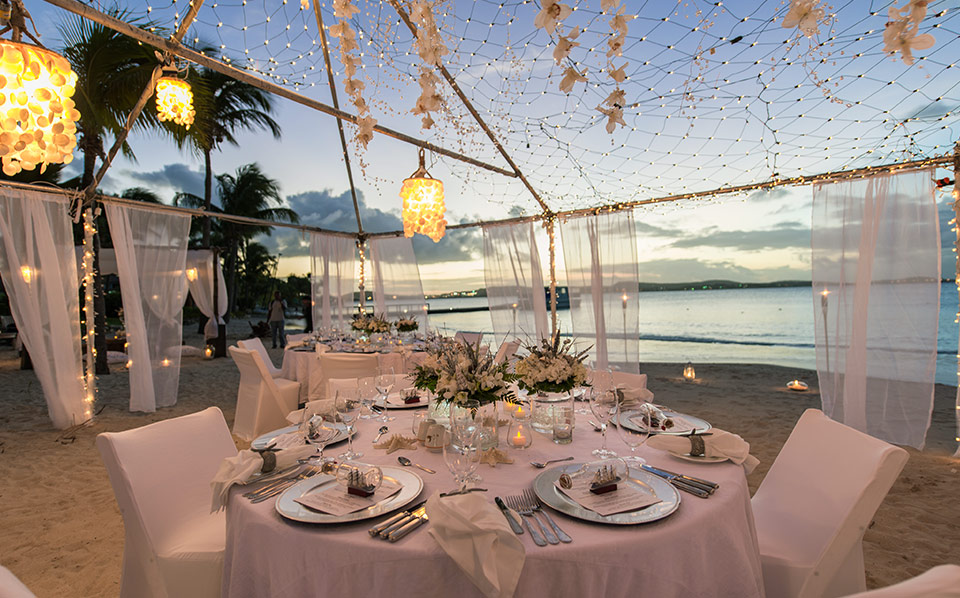 Best features:
Reachable only by private ferry to its own private island
Stay in a range of villas, homes or suites, with an environment of soft sand, crystal water and leafy palm trees
Swimming beach with starfish, conches and pelicans, as well as on beach food and drinks services
Free bicycles and golf carts to get around
Watersports including snorkelling, water skiing, paddle boards and sailing
Enjoy activities such as rum tasting, sunset cruises and island hopping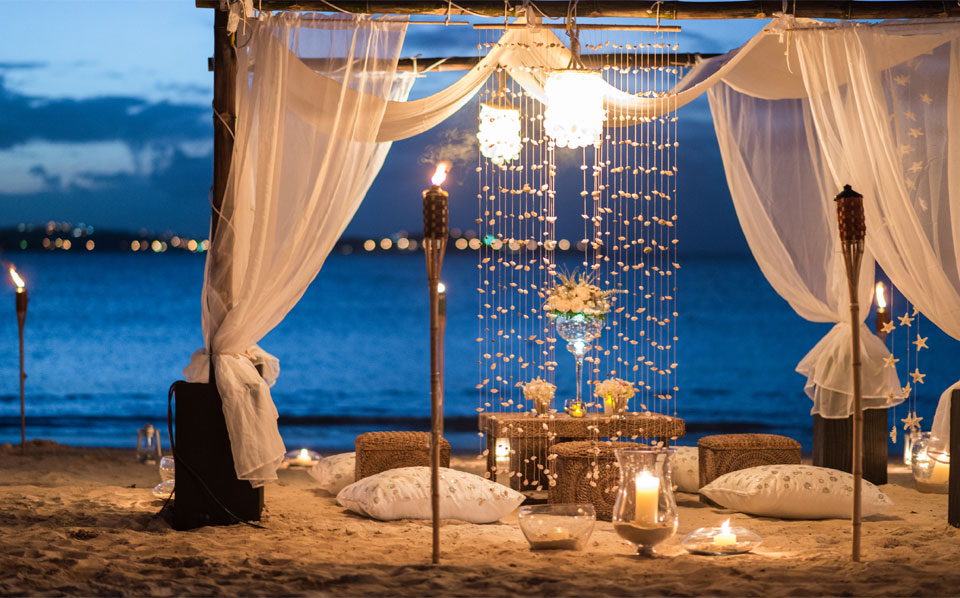 Cost: £1,126 – £3,290 per night
Luxury rating:
Are you interested in the hospitality sector? Find out about our Strategic Tourism and Hospitality Management courses.
Comments
comments