Decorating your room for uni
Starting uni in September? Setting up your room is great for letting your creative juices flow. Here are a few ways to make it your own.
It's all about lighting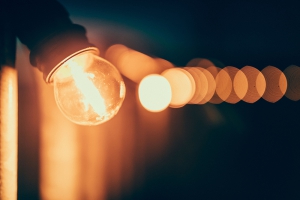 On a practical level, you'll definitely need a couple of lamps. One by your bed with an easy on/off switch, and one at your desk for those late night study sessions. On a decorative level, fairy lights are great for soft lighting. Hang them over shelves or around window frames. There are so many varieties nowadays, Moroccan style, flowers, paper lanterns, all sorts! You could go retro with a lava lamp. Or even channel your inner hippy with a glowy pink salt lamp. Whatever you choose, why not opt for LED bulbs? They're kinder on the environment and the bills.
Wall Art
Most student rooms are blank canvases. Posters and prints are a great way to bring in some colour and add personality. Why not visit the local art gallery and buy a print. Or frame some old vinyl covers. Antique and vintage shops can be great for old maps and signs. Word to wise – make sure you check with your landlord before hammering nails into walls.
Smiley Happy Photos
Make sure you don't forget what your family pooch looks like while you're away at uni. Frame some photos of your nearest and dearest. Family holidays, days out with friends, gran doing the limbo. They'll cheer you up on days when home seems a little too far away.
Greenery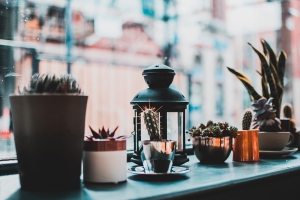 Houseplants have made a comeback. They add pops of colour and some, like Aloe Vera, are known for cleansing the air. You can have fun choosing plant pots too. Mooch around charity shops or create your own with empty food tins. Hot sunny windowsill? Perfect for a mini herb tray. Just don't leave plants sat in water, the smell can get a bit…eggy.
Clever Storage
You'll probably get a wardrobe, desk and maybe a shelf in your room. If there's enough space, you might want to add some extra storage. Old apple crates stacked up make great boxes for toiletries and extra bedding. Get them for pennies at the local veg shop. No bedside table? Pick up an old stool at a charity shop, give it a lick of paint and there you have it – a stylish place for your lamp and book. Vintage suitcases and baskets are great for under-the-bed storage. And they're a great hiding place for your teddy when mates come round.
Textiles
Cushions and blankets add colour and cosiness. They're also essential for keeping out the chill in winter. On a tight budget? Scour charity shops for hand knitted wool throws. They'll be well made and with a gentle hand wash, as good as new. Rugs are great for hiding slightly worn carpets. Get a runner that can double up as a yoga mat for when you need to unwind.
Workspace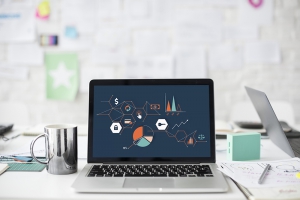 A fair bit of time in your room will be spent studying. So it's really important that your desk area is well maintained. Keep papers and books stacked neatly and pens in pots ready to use. If your landlord approves, a pin board behind your desk is great for reminders and the odd inspirational quote. Avoid clutter. It's so easy to get distracted and procrastinate if you've got magazines and gadgets in sight. A comfortable chair will make all the difference, even adding a cushion or blanket to the seat could give you more staying power.
Comments
comments